---
Business / Business of Luxury
Post pandemic luxury goods Shopping shaping up with Alibaba Luxury Soho Outlet sales platform 
Luxury brands have had an uncomfortable relationship with off-price off-season discount shopping and now the world's biggest eCommerce player Alibaba has launched new Luxury Soho platform to do just that. Can the luxury industry maintain its prestigious veneer while exploring this new frontier?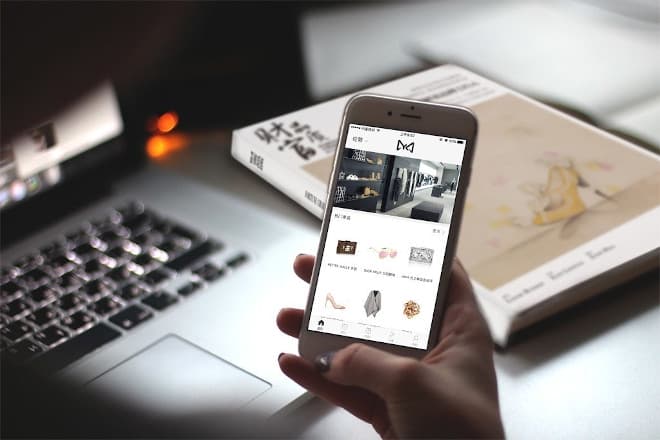 According to Reuters, Chinese e-commerce giant Alibaba has launched Luxury Soho, a new "outlet" style luxury platform targeting younger consumers that aims to help brands shed excess inventory and the resulting out-of-season overstock built up during the global coronavirus lockdown.
Global trade and travel came to a standstill as China was the first market to adopt pandemic lockdown measures, followed by Europe and the United States. Chinese consumers have emerged from weeks of lockdown and most labels have been enjoying a recovery in sales but these have been focused on bricks & mortar stores, the traditional retail model.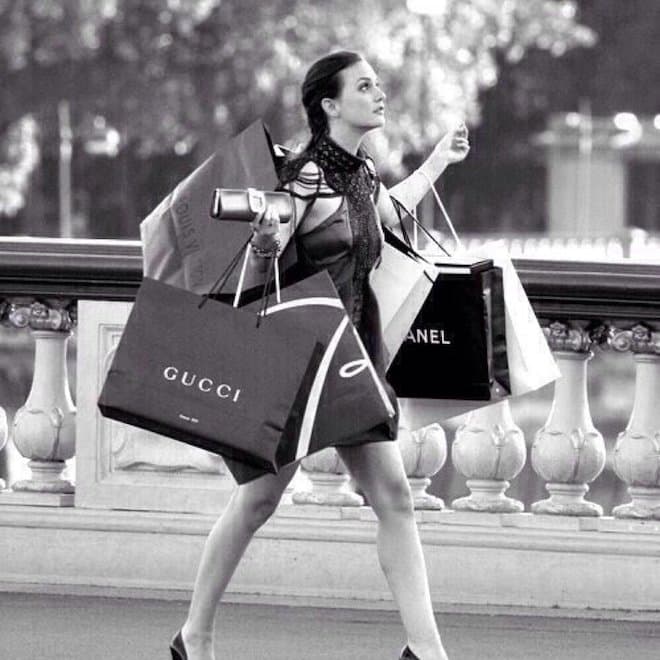 Post pandemic luxury goods consumption shaping up with new Alibaba Luxury Soho "Outlet" sales platform
A little over 10 years ago, Alibaba generated over $7 million for its very first singles day sales in 2009. Ten years later, the shopping day would see sales jump by 5500 times – a record of $38.4 billion, the GDP of a small country. Combine that with Alibaba rival JD.com's revenue and the total of $60 billion equals a small developed economy like Luxembourg. Online luxury shopping continued to accelerate in 2018, and while it has grown 22%, it still only represents just under 12% of all luxury sales.
"Brands are now sitting on a worldwide abundance of stock and are also needing to find ways to reach new consumers," said Christina Fontana, head of Tmall Fashion and Luxury in Europe
Alibaba's Luxury Soho will run alongside its Tmall Luxury Pavilion eCommerce portal with one distinction – bringing the outlet shopping experience online. Given that the King of Luxury, LVMH's Bernard Arnault himself once declared that, "Affordable luxury – these are two words that don't go together," it's easy to understand the luxury industry's reticence over physical outlet shopping and now, its online counterpart.
Indeed, you will not find outlet stores listed on a bona fide luxury brand's website, but that does not mean they do not exist. In the United States alone, the International Council of Shopping Centers tracks over 350 outlet shopping malls where off-price stores for Prada, Alexander McQueen, Balenciaga, Bottega Veneta, Christian Dior, Fendi, Givenchy, Gucci, Loewe, Loro Piana, Saint Laurent, and many others, see their past season's overstock discounted and sold.
According to a 2016 Financial Times report, "Neither Kering nor LVMH nor Richemont — the world's largest luxury businesses — publicly states the value of 'off-price' or discounted sales in their annual reports," but they are there, usually in euphemistic terms: a Kering Group annual report describes "outlets" as one of six sales formats within its wholesale distribution model, ahead of Airport stores (6%) and eCommerce or "Online" (10%), accounting for 12% of wholesale sales, behind Mono-brand boutiques (30%), Speciality stores (22%), and Department stores (20%).
LVMH brands Celine, Dior, Fendi, Givenchy, and Kenzo, can be found in outlet shopping meccas like the famed Bicester Village in Oxford but the luxury conglomerate's annual reports take pride in  that "Louis Vuitton is the only brand in the world to never hold sales [to the public] nor sell through outlets."
In a corollary discussion, Bain reported rapid growth on the luxury goods secondhand market among online platforms, surging to $25 billion in 2018. While, Fontana emphasised that Alibaba's new outlet shopping platform Luxury Soho would be home to "luxury deals, older collections, timeless classics and vintage collectibles", working together, rather than competing with Luxury Pavilion, which would "continue to offer the brands' latest collections and more exclusive services, focusing on a more affluent clientele", the reality is that the coronavirus pandemic will force brands to confront two of their biggest bugbears – discount off-season shopping and the secondary market.
Off-Price sales, Online Shopping and the Brand Perception Issue
Luxury and the consumption of it has largely evolved into an experiential activity with flagship stores becoming retail adventures unto themselves: take for instance Gucci and Chaumet on Place Vendome, or the Louis Vuitton island Maison at Singapore's iconic Shoppes on Marina Bay Sands – however, with no vaccine in sight for covid-19 for the short to medium term, adoption on online shopping, however much an anathema to the luxury shopping experience (since there's no pomp and grandeur in a mouse click) will have to be embraced wholeheartedly; that said, combining that idea with a potentially repugnant proposal from the world's biggest eCommerce brand might just be a bridge too far.
However, the truth of the matter is that however tight-lipped luxury brands are about their off-price and outlet channel strategies, the reality is that discount luxury shopping is not just confined to Bicester Village but that there are a growing number off up-scale outlet malls and shopping villages which have sprung up: from the La Vallee Village in Paris to the Woodbury Commons merely a drive from Manhatten, off-season sales and off-price collections are an immensely lucrative side hustle.
According to TheFashionLaw, Value Retail, which owns and operates 11 global outlet centers including Bicester Village "has delivered double digit growth in gross sales each year" between its launch in 1995 through 2018. Over in the Chinese mainland, Bain & Co tracked 138 new outlet malls in 2015, a 41% increase from the year before, driven by aspirational Chinese middle class segment. Though more price and value conscious than the typical high net worth shopper, the expectation is that by 2025, it will be segment of 250 million shoppers – a tsunami of untapped luxury consumption.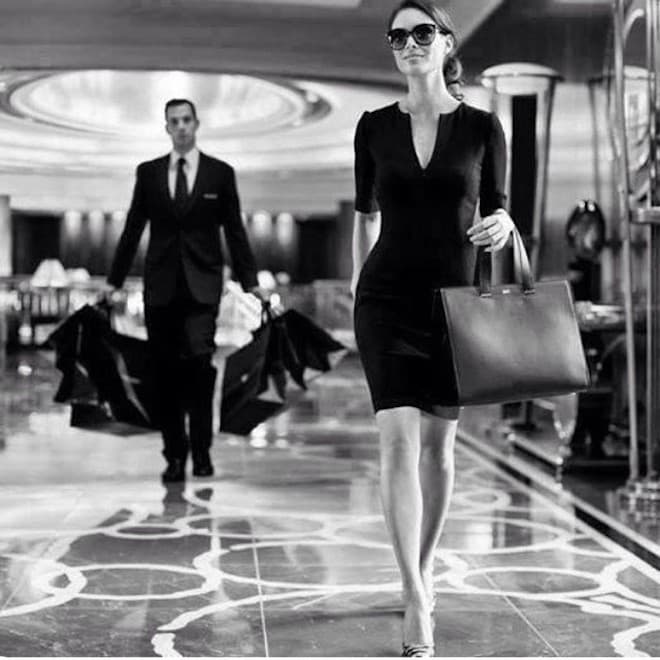 While it might seem improbable, it is a benchmark metric confirmed by Bain's FW2018 Luxury Goods Worldwide Market Study which showed that "off-price sales" accounted for "around one third of the luxury goods market," approaching $35 billion globally, up 23% from 2013 with projections that "the development of distribution channels, such as discount outlets," will enable the personal luxury goods market to reach $361 – $412 billion in 2025.
Given that the circumstances of the global pandemic have resulted in retail lockdowns and economic depression across the world's highly interconnected markets, the reality is that off-season luxury goods which have remained either in shuttered stores or undelivered at logistics hubs, would either have to be sold or written off. With many brands scrambling for short-term revenue gains, the truth is that Alibaba's new Luxury Soho 'outlet' eCommerce platform might just be the thing the brands need to run online outlet stores with full control over their pricing, product selection and strategy.
2020 and the Silver-lining for Luxury Online Shopping
However, there is a giant caveat: Alibaba's expectation is that brands give up their highly crafted, well curated brand image in pursuit of short term revenues in an industry that is deeply rooted in an unassailable perception driven industry is a terribly big ask. That said, Boston Consulting Group trawled Value Retail's data and discovered a compelling reason why discounted, off-price shopping might be tolerated if not encouraged: 33% of off-price luxury shoppers were first-timers, with 85% enticed with dreams of buying full-price item from that brand in the future: a taste of luxury is enough to get one hooked.
According to BBC, Bicester Village experienced an 85% drop in consumers in February due to covid-19 related travel restrictions. Luxe Digital forecasted online luxury sales to reach $91 billion by 2025, and almost 20% of all those personal luxury sales will take place online, a number which is now expected to be much higher as a result of altered consumption patterns and quarantined consumers shopping from home. A 2018 McKinsey study showed that 80% of luxury sales are influenced by the internet, a silver-lining, given the importance that digital content now plays in augmenting successful brand image.
---