---
Culture / Auctions
Iconic Marilyn Monroe dress sells for $4.6 million
The legendary white dress seen billowing under Marilyn Monroe in an iconic image of 1950s Hollywood has sold at auction for $4.6 million, shattering estimates. The dress, worn by the star in the 1955 film "The Seven Year Itch," had been expected to fetch between one and two million dollars. But the sale Saturday, part […]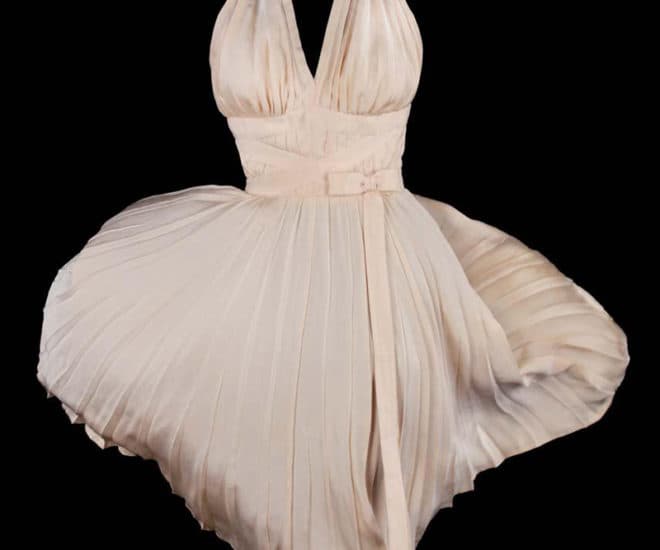 The legendary white dress seen billowing under Marilyn Monroe in an iconic image of 1950s Hollywood has sold at auction for $4.6 million, shattering estimates.
The dress, worn by the star in the 1955 film "The Seven Year Itch," had been expected to fetch between one and two million dollars.
But the sale Saturday, part of a collection of Hollywood memorabilia held by actress Debbie Reynolds, saw Monroe's "subway" dress — now cream colored from age — sold for $4.6 million (or $5,520,000, with added fees).

The entire sale, which included other Monroe garbs, was valued at $22.8 million, Nancy Seltzer, a spokeswoman for auction house Profiles in History.
Signed by the American designer William Travilla, the pleated ivory dress contributed in part to Monroe's enduring image as a 20th Century sex symbol.
It was the highest value feature of the auction that also some 700 pieces go under the hammer.
Source: AFPrelaxnews
---