---
Style / Fashion
Shanghai Tang Spring Summer 2014 Campaign
Shanghai Tang's Spring 2014 ad campaign has been released and it features Bonnie Chen and Zhao Lei photographed by Richard Bernardin.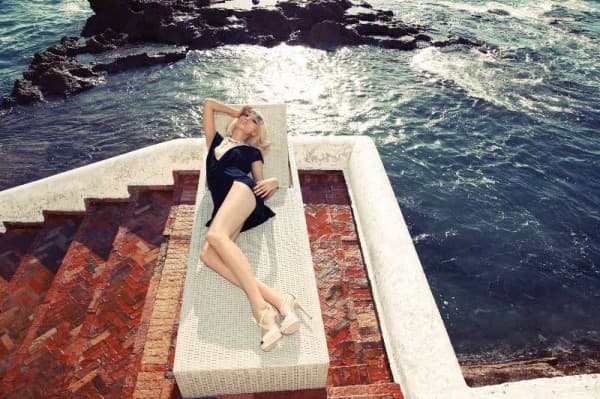 Shanghai Tang debuts a new campaign for its splendid Spring/Summer 2014 collections against the backdrop of a luxurious white villa in the hills.
The contrasting colours of picturesque environment accentuate the story of a jet-setting couple on a sophisticated summer vacation.
The eroded cliffs, luscious plants and gleaming white architecture provide the perfect setting for Shanghai Tang's latest collection, resonating with its sheen textures, refined tropical print and bold contours.
Inspired by the golden age of Hollywood, the campaign features Chinese supermodels Bonnie Chen and Zhao Lei with perfect styling and vivid lighting.
Through the lens of photographer Richard Bernardin, they bring to life the elusive glamour and sophistication of modern Chinese aesthetic with Shanghai Tang's collections for Spring/Summer 2014.
The Spring/Summer 2014 collection will be available at all Shanghai Tang Boutique outlets in Hong Kong from February 2014 onwards.
Find out more about this year's campaign: www.shanghaitang.com
---