---
Properties / Hotels
InterContinental, Hyatt head to Russia
InterContinental has announced ambitious plans to open 100 hotels in Russia by 2020, an expansion of almost ten times the number operating there today. The hotel chain announced September 12 that it aimed to capitalize on growing tourism to the country by significantly adding to the number of hotels it operates, across brands such as […]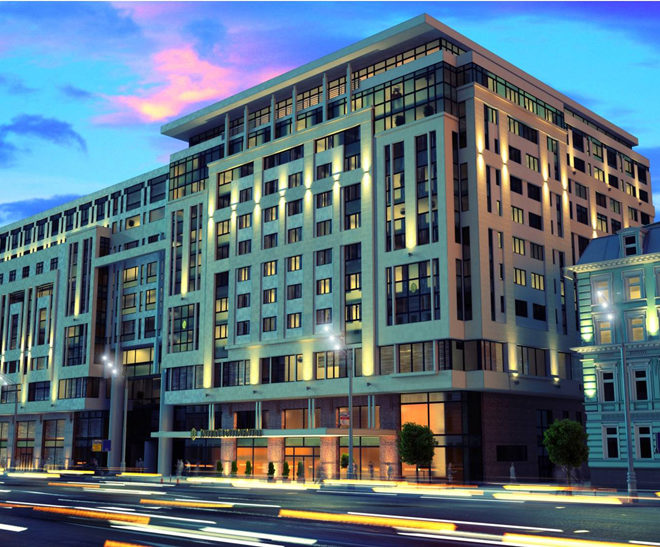 InterContinental has announced ambitious plans to open 100 hotels in Russia by 2020, an expansion of almost ten times the number operating there today.
The hotel chain announced September 12 that it aimed to capitalize on growing tourism to the country by significantly adding to the number of hotels it operates, across brands such as InterContinental, Crowne Plaza, Holiday Inn and Hotel Indigo.
Among the new properties will be Europe's largest Holiday Inn, a 1,000-room behemoth in Moscow set to open in 2014.

Opening sooner will be luxury brand InterContinental's first Russian hotel, the InterContinental Moscow Tverskaya, which is scheduled to open in November this year and will offer 203 decadent rooms on the city's most famous shopping street.
InterContinental's Angela Brav said that the firm was responding to a need for more internationally-branded hotels.
"We want to help bring people from around Russia and the rest of the world to experience the country's rich cultural heritage and natural wonders, from Red Square and the Kremlin in Moscow to the stunning Lake Baikal in Siberia," she said.
Russia is seen as a rapidly-emerging tourism destination by many in the West and is attracting a significant number of new hotel projects.
Earlier this summer, hotel analyst STR Global calculated that there are over 6,000 rooms under construction in the country, more than in Germany and France.
Hyatt announced last week that it would open two new properties in Vladivostok next year, the third and fourth Hyatt-branded hotels in Russia.
The Hyatt Regency Vladivostok, Golden Horn will offer 217 rooms overlooking Golden Horn Bay, while the Hyatt Vladivostok, Burny will offer 218 rooms with a direct view of the Amursky Gulf.
---