---
Motoring / Cars and Bikes
Lamborghini Aventador Turns Bologna Airport Taxi
A Lamborghini Aventador has been sent to the Aeroporto di Bologna, in order to become the official airport vehicle.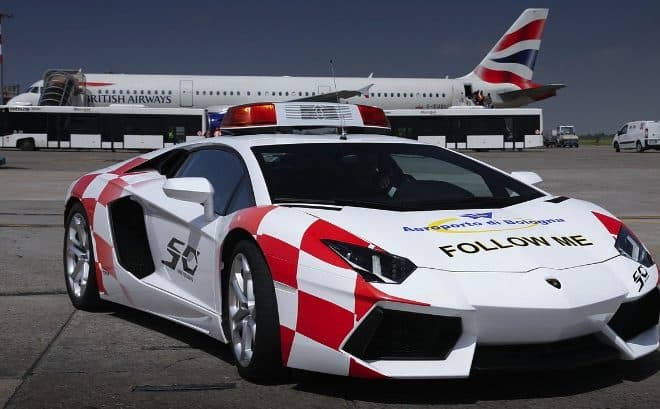 Earlier this month a Lamborghini Aventador wearing the white and green Dubai Police uniform turned up at a Dubai shopping mall, for permanent police duty.
Now, a white and red Lamborghini Aventador has taken up the job of a runway taxi at Aeroporto di Bologna, which is 30 minutes away from Lamborghini's headquarters.
The specially trained airport staff is guiding arriving flights in the supercar which has been equipped with a light bar.
It's wearing a white & red theme with the necessary decals, including a "follow me" sticker as well as others to celebrate Lamborghini's anniversary.
The solution is not permanent, though, and the car will be returned on 19 May.
---