---
Style / World of Watches (WOW)
Musée Atelier Audemars Piguet is an exploration of the Le Brassus Brand's Legacy
Watchmaking like architecture is the art and science of imbuing metals and minerals with energy, movement, intelligence and measure to bring them to life in the form of telling time.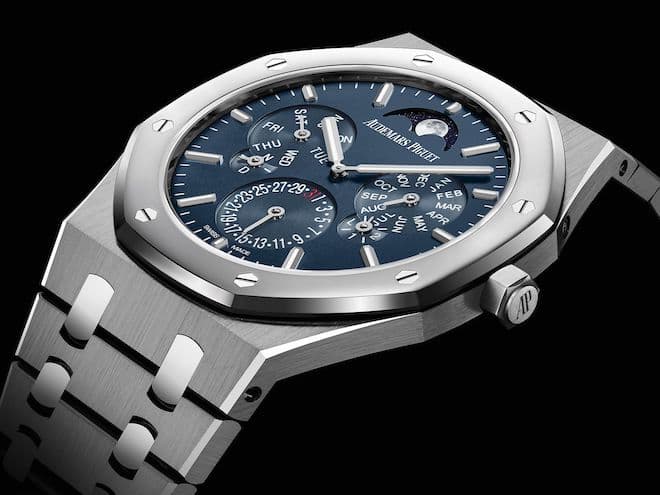 While the geometrical and avant garde case design of the Royal Oak might have captured our imaginations since the 70s and ignited an entire genre of sportive dress watches, the legacy of Audemars Piguet's watchmaking primacy goes beyond Genta's winning design. In fact, the Le Brassus brand's legacy extends across a wide variety of high horology complications – including chronographs, ultra-thin tourbillons (before it was en vogue) and perpetual calendars.
Indeed, the Musée Atelier Audemars Piguet is not just an exploration of the Swiss manufacturer's watchmaking savoir-faire but also its cultural universe. BIG (Bjarke Ingels Group) emerged as winners of the 2014 Audemars Piguet architectural competition to redesign and expand its historical premises. The winning design for the Musée Atelier was conceptualised as a contemporary spiral-shaped glass pavilion to complement the company's oldest building, where Jules Louis Audemars and Edward Auguste Piguet set up their watchmaking atelier in 1875.
"We wanted visitors to experience our heritage, savoir-faire, cultural origins and openness to the world in a building that would reflect both our rootedness and forward-thinking spirit. But, before all, we wanted to pay tribute to the watchmakers and craftspeople who have made what Audemars Piguet is today, generation after generation." – Jasmine Audemars, Audemars Piguet's Chairwoman of the Board of Directors
Musée Atelier Audemars Piguet is an exploration of the Le Brassus Brand's Legacy
BIG's winning idea was an architectural combination which symbolised the blend of tradition and innovation at the heart of Audemars Piguet's craftsmanship, while honouring its deep-rooted origins in the perpetuation of centuries old Haute Horlogerie. Like a beacon in the wilderness, Musée Atelier Audemars Piguet is a pristine setting for the masterpieces of technicity and design which have taken shape, year after year, in this remote valley of the Swiss Jura Mountains.
The Grandes Complications and Métiers d'Art Ateliers, situated at the heart of the spiral, infuse life into the numerous feats of mechanical mastery within an artistic and cultural context which surrounds the entire endeavour of watchmaking: creativity and collaboration of a host of experts, including architects, engineers and local artisans, as well as numerous departments within Audemars Piguet. All individuals involved pushed the limits of their craft to reach new heights.
The Musée Atelier Audemars Piguet is a unique place of discovery, learning and conviviality where knowledge and savoir-faire are passed on to the next generation. The technical complexity of its architecture and scenography connects it to the highly complicated movement of a Grande Complication." – Sébastian Vivas, Audemars Piguet's Heritage and Museum Director
Musée Atelier  is A Symphony of Time itself
German museum designer Atelier Brückner, most recently recognised on their work for the Swiss National Museum in Zurich (nominated for the prestigious European Museum of the Year Award 2020) and the Past Time galleries of the new Museum of London; imagined the composition of the exhibition within Musée Atelier Audemars Piguet as a musical score.
Interludes, including sculptures, automata, kinetic installations and mock-ups of intricate mechnical movements, give life and more importantly, metaphor to various aspects of horological technique and design for the unacquainted. Visitors can also try their hands at some of traditional watchmaking finishing techniques such as satin brushing and circular graining.
With a state-of-the-art movement, an enlarged case size and a sapphire rather than glass crystal, the [Re]master01 is a stunning revival of a 1943 chronograph, Audemars refers to it as a "contemporary remastering" rather than a reissue.
Audemars Piguet chronographs from the 1940s are rare. Only 307 were made between the 1930s through the 1950s. Only three of the original Audemars Piguet models were sold in 1953. In fact, during World War II, chronograph wristwatches accounted for just under one-tenth of Audemar's total watch production.
Spanning over two centuries of history, Musée Atelier Audemars Piguet displays more than 300 watches, including feats of complication, miniaturisation and unconventional designs. These watches of exception tell the story of how modest nineteenth- century artisans from an isolated valley at the heart of the Swiss Jura produced creations that caught the eye of metropolitan clients abroad and continue to captivate watch enthusiasts today across the world including astronomical, chiming and chronograph complications that have been at the core of Audemars Piguet since its establishment, all orbiting around its grande accomplishment: the ultra-complicated Universelle pocket watch from 1899.
"Watchmaking like architecture is the art and science of imbuing metals and minerals with energy, movement, intelligence and measure to bring them to life in the form of telling time." – Bjarke Ingels, BIG Founder and Creative Director
Ancestral savoir-faire on display at the Musée Atelier Audemars Piguet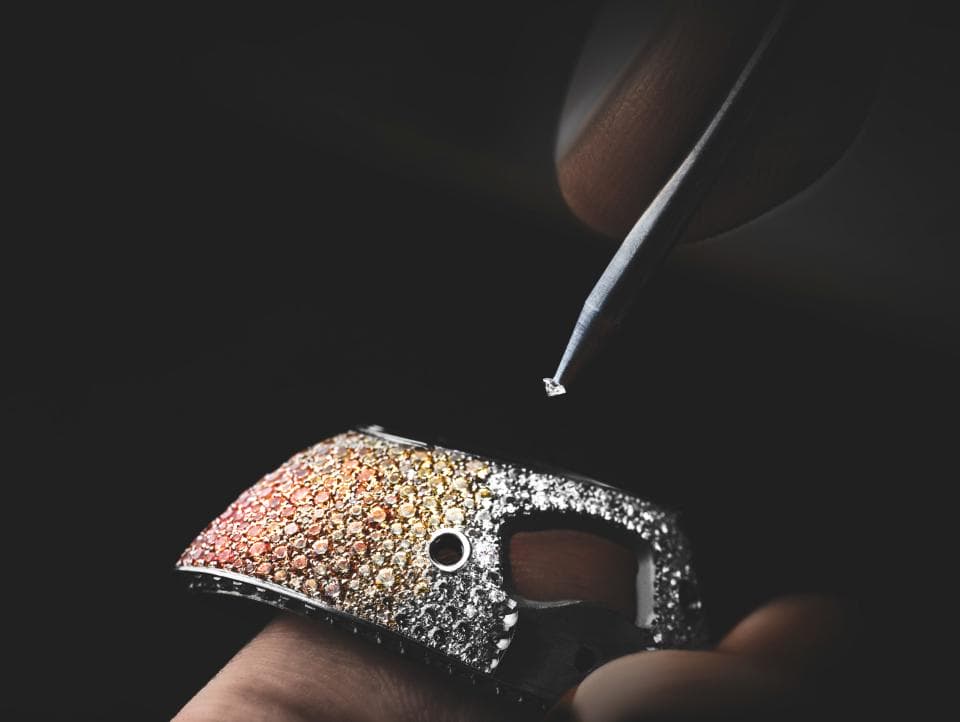 Two specialised ateliers at the heart of Musée Atelier Audemars Piguet are dedicated to the ancestral savoir-faire which has characterised on of the last remaining independent Swiss watchmakers. The first showcases Grandes Complications, a display of skill and patience: each watch, typically composed of more than 648 components, requiring 6 to 8 months in the hands of a single watchmaker before leaving the workshop. The second, hosts Métiers d'Art, where Haute Joaillerie creations are conceived and crafted by highly skilled jewellers, gem-setters and engravers. Both embody the Le Brassus Manufacture's uncompromising spirit.
Taking visitors from 26 June 2020
---