---
Style / World of Watches (WOW)
On Newsstands: WOW Festive 2020
In this Festive issue of WOW Singapore, we explore the idea of fun in watchmaking, from crazy tickers to incredible naming conventions
We look forward to less interesting times in 2021, and more exciting timepieces ahead. The Festive issue of WOW Singapore takes stock of a difficult 2020 with a look at some spirited and even humorous takes on wristwatches. From the unconventional and unexpected to the downright hilarious, these are the watches and little details that make collecting watches worth it.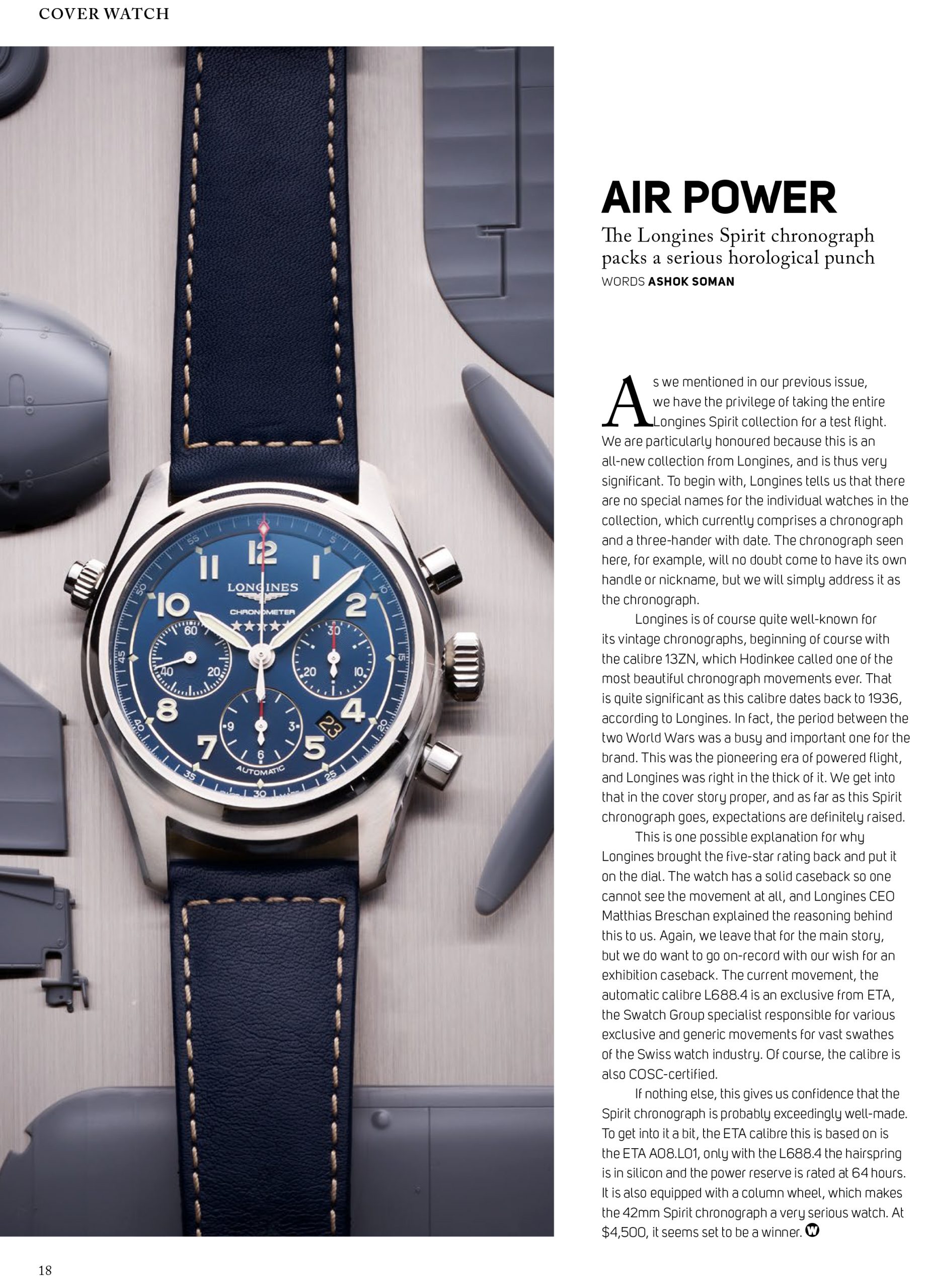 Helping us keep the pace this issue is the Longines Spirit collection, which is the subject of our cover story. An all-new collection, we think it is a significant offering from Longines that also happens to be a bit of a departure from the brand's recent history. It is also very aptly named, being a distillation of the pioneering spirit of Longines, especially in its relationship with early 20th century explorers.
Names are a big part of this Festive issue, forming the basis of two of our feature stories. We wanted to have a little fun with time, and watchmaking is full of very odd naming conventions! Unsurprisingly, this also relates to how the individual parts of the wristwatch are named, which we get into in our A-Z of Watchmaking. Need to find the horns on your watch? Look no further than this story.
To continue with this "fun with time theme", we also present the most intriguing and amusing watches of 2020. Unlike most such lists, this one is not only populated by the most unobtainable timepieces. Speaking of which, we were lucky enough to secure some virtually impossible to get watches for our photo essay in this issue. We think this one fits into the spirit of the action too.
Elsewhere, we learn from the top dogs at Patek Philippe, Montblanc and Louis Vuitton about the challenges of this year in horology. There are some nuggets of wisdom to be found in the words of Thierry Stern, Nicolas Baretzki and Michel Navas.
---