---
Business
The Most Expensive Poker Sets Money Can Buy
For poker players with the money to spare, an expensive poker set is a luxury item that adds to the sophistication and indulgence of a poker evening with friends.
Poker is by far the most popular casino game and is enjoyed by millions of people around the world. Many people who have a passion for poker like to have their own set at home. Varying massively in price, depending on the materials made to make them and the brand, an expensive poker set can impress guests, as well as enhance each individual's playing experience. They also make wonderful display pieces and can make a home study look interesting and elegant.
Whether you've planned a dinner party with family or a fancy evening of poker with friends, there are a variety of variations that can be played at home. One popular choice is 3 card poker, where each player aims to have the highest-ranking hand possible. This variant is ideal for playing in an informal setting as it is one of the more straightforward games to learn.
For poker players with the money to spare, an expensive poker set is a luxury item that adds to the sophistication and indulgence of a poker evening with friends. Here are just a few of the most expensive and finely crafted sets on the market:
Asprey Luxury Poker Set: £5,800
As a brand, Asprey is well known for manufacturing high quality luxury goods. Established in 1781 in London, UK, this brand sells everything from jewellery and leather goods to books and silverware. The Asprey Luxury Poker Set is encased in a thick cinnamon coloured leather. The set contains 550 ceramic chips, two decks of cards, a palladium finish dealer chip and is finished off with palladium locks secured on the front of the case. Priced at around £5,800, the Asprey set is not the most expensive on the market but stands out due to its fine craftsmanship and elegant English design.
Cartier's Bold Poker Set: £7,300
Cartier is a world famous French luxury goods conglomerate founded in 1847. The company specialises in luxury jewellery and watch making. The Cartier Bold Poker Set is very different in appearance than the Asprey set. The case has a striking red and black theme with a matching black Alcantara lining on the interior. The theme is reminiscent of the red-black decor found in many upmarket casinos. Cartier's set contains two decks of cards, 360 chips in an array of colours and 5 dice.
Lancelot Lancaster White – Buckingham Poker Box: £21,000
For poker players wanting a set that is truly luxurious and handcrafted, the Buckingham Poker Box from Lancelot Lancaster White range is sure to be intriguing. Lancelot Lancaster White specialises in handcrafted quality furniture, gifts and bespoke kitchen designs. While they are a small brand, they are treasured by their small customer base. The Poker box's protective exterior gives no clue to the fine craftsmanship that lies inside. There are two sets of cards each secured in their own leather case that sit alongside the bespoke chips. The box contains a secret compartment and cast silver handles within it. On the exterior front there is a unique secure Bramah lock.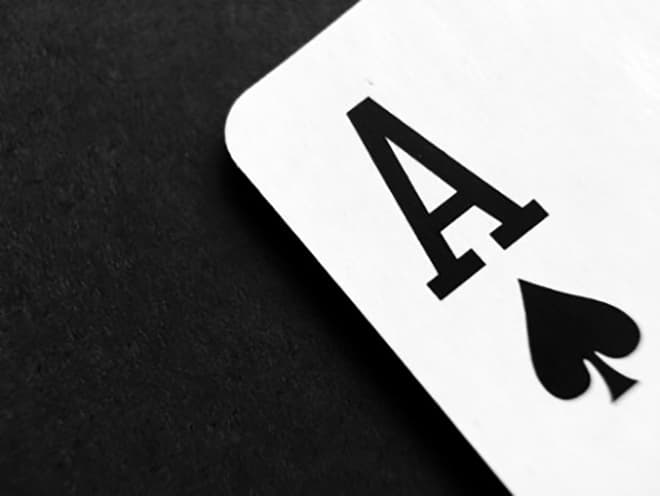 The Meteorite Poker Set: £110,000
The Meteorite Poker Set is a one off masterpiece created with a unique collection of difficult to find materials. The parts of this set were designed by the Swedish jewellery maker Stahl. Its pieces are crafted out of 18-Carat white gold, alongside diamonds, sapphires and rubies.
Its most surprising element may well be the dice. The dice were handcrafted out of Swedish woolly mammoth bone, which helps to explain its rather significant price tag. In keeping with its nordic theme, the exterior is coated in leather from treated reindeer calfskin. The chips are also a unique feature that you certainly will not find in any other set on Earth. They have been created from iron meteorites that are at least 800,000 years old. The Meteorite Set makes a fabulous collectors item for those who are interested in unusual materials.
Geoffrey Parker's Alligator Poker Set: £5,000,000
Geoffrey Parker is an English company that specialises in the design and crafting of highly luxurious game sets. Over the last 60 years, the family run business has made custom gifts for some of the country's wealthiest individuals.
This final poker set is the most expensive design in the world featured on Channel 4's World's Most Expensive Presents in 2017. Custom built for each recipient and made from exotic Alligator leather, this set features a case lock made from 18ct White Gold, with Stingray and Dauphin calf leather sides, plus pieces encrusted with emeralds, rubies, and black diamonds. While the price differs depending on the chosen chips, finish and lock colour, at the top end it will set you back £5 million pounds.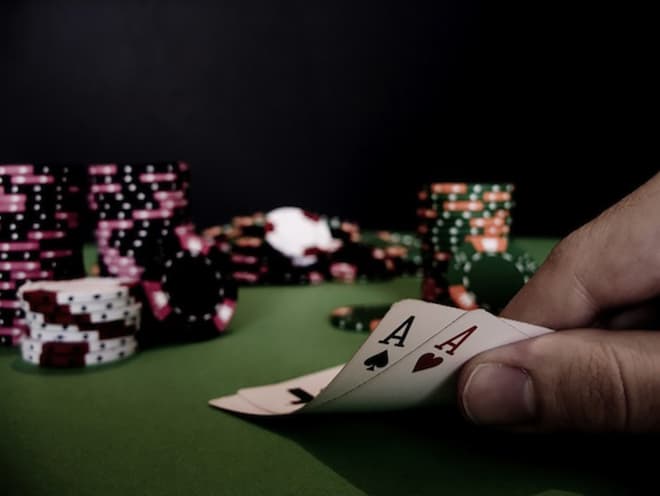 Beyond providing entertainment, poker has long proven to be an all-encompassing game which benefits one's physical, emotional, and mental wellbeing. Subconsciously training players to maintain emotional stability under all circumstances and regardless of outcome, great poker players possess discipline, critical thinking abilities, refined social skills, immense concentration, and impressive discernment. Ultimately, these qualities coupled with an immaculately crafted playing set, are sure to blow all competition of the water, and leave your guests perfervid for more.
---