---
Style / Fashion
Michael B Jordan for Coach 2019 is much needed shot of Masculinity for Menswear
In picking Michael B Jordan as the face of Coach 2019 campaign, the brand might have inevitably found the cure for the current menace of toxic masculinity.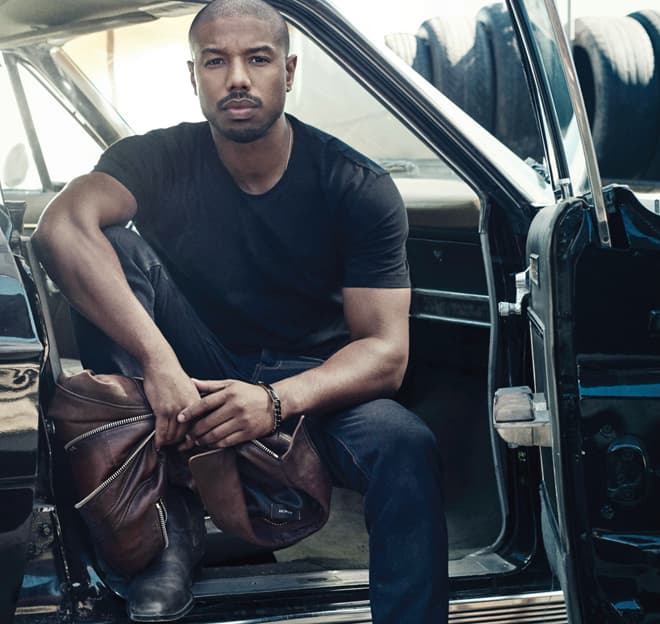 It's a real mind freak ( I mean to use the other word but civility would persuade me otherwise) that during this age when brands are shamed into embrace of the "full figured" female, that the muscular, chiselled male is cast aside for thinness and worse still, androgyny. So when I say, thank God for Coach 2019's Michael B Jordan, I say it with full understanding that this hyper-masculine specimen of a man is the much needed shot of testosterone for menswear since David Gandy.
It's hard to believe that it's been almost 20 years since David Gandy became a supermodel in a genre dominated by skinny men who skipped leg day. Looking back at the last two decades, with the sole exception of Dolce & Gabbana (and perhaps Armani – Amen for virile Italians), literally everyone – Dior Homme, Givenchy, Louis Vuitton, Prada and Gucci have used lanky man-children to model their collections. Not that anything is wrong with that, it just seems odd that to be advertising or modelling collections to men of a variety of shapes and sizes without considering that many of our childhood heroes – He-Man, David Beckham, Stallone and even at lankier (but not lanky) sides of the spectrum – Pierce Brosnan and Harrison Ford, they have, at varying degrees of muscularity, been traditionally macho.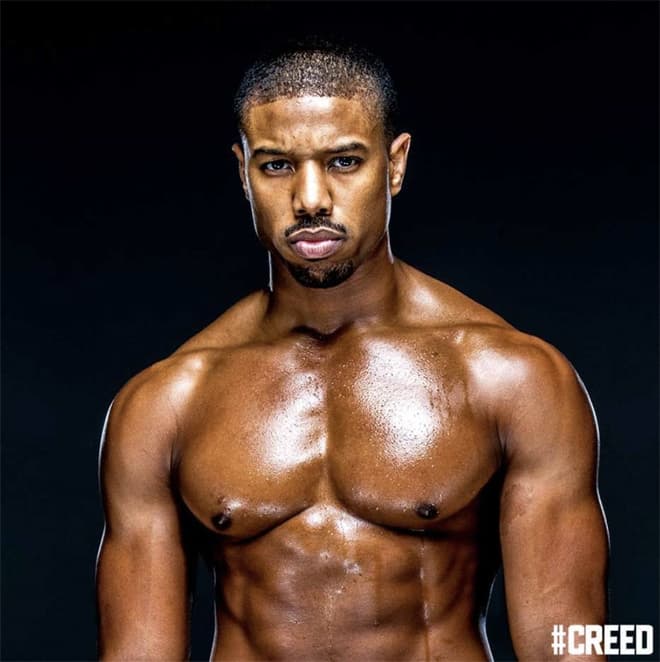 "I'm proud to be the face of Coach men's, I've been a fan of Coach for a long time and truly respect their inclusive and optimistic values. I'm honored to be a part of Stuart's vision and creative process." – Michael B Jordan for Coach 2019 menswear
Michael B Jordan for Coach 2019 is much needed shot of Masculinity for Menswear
Heck, let's take for a second, the current bearers of the rainbow flag, the new Fab 5 from Queer Eye –  Jonathan Van Ness, Tan France, Bobby Berk, Antoni Porowski and Karamo Brown, none of them are androgynous, all of them express masculinity to varying degrees yet men's fashion is currently packed with the likes of Wilhelmina agency model – 26 year old 'Lex' who refuses to identify with a gender simply because "being androgynous is a blessing increasing his ability to participate in endless projects without limitation to gender since men and women are equal, then what does it matter?" Is Lex's statement to AFP political correctness gone awry?
His breakout role came by way of Ryan Coogler's 2013 indie hit Fruitvale Station where Jordan plays Oscar Grant, the real-life black youth gunned down by a transit cop for ignominious reasons in 2009. But based on his recent performances in Creed, its recent sequel Creed II and even his villainous turn as Erik Killmonger in the sleeper hit, Black Panther, it's rare that best qualities of masculinity finds itself in one exemplar.
In picking Michael B Jordan as the face for Coach 2019, the brands' management has managed to accomplish a statement of extraordinarily deep proportions in something that is fundamentally "shallow" from a social perspective.
"We live in the times where everything is based around race. And for me, it's like, I get it, I understand. It just makes everything so loaded. When the way to do it is to Trojan-horse it, so then people look up, and say, 'Oh wow, what happened? I didn't even realize that.'" – Michael B Jordan to Vanity Fair
Indeed, it's not just about Jordan expressing blackness without "being black" in his role as Adonis Creed, leading a traditionally white franchise or the Afrocentric tableau in Black Panther, where he played villainous foil to Chadwick Boseman's King T'challa – social commentary at its best where the audience finds itself uncomfortably supportive of the bad guy's central premise and moral philosophy. In Jordan, Coach's 2019 campaign finds itself a paragon which encompasses all the aggressiveness of the alpha male and all the social justice and gentility of a "Beta". Case in point: Jordan's mother- Donna, has lupus, an autoimmune inflammatory disease that can affect any organ in the body. As such, our swinging bachelor eschews traditional bachelor stereotypes by having his beloved mom live with him because the very nature of the disease means that there's no way to predict when she requires assistance. Compounding the fact is that his father, a diabetic with medical complications from time to time, is also dependent on Jordan to a certain degree.  Jordan is happy to have his parents with him in his LA home, speaking to The Times, he said, "It's every kid's dream, to buy their mom and dad a house,"
In picking Jordan as the face of Coach 2019 campaign, the brand might have inevitably found the cure for the current menace of toxic masculinity.
---