---
Style / Fashion
East Meets West: The LV² Collection Has It All
The founder of streetwear brand Human Made Nigo and Virgil Abloh take the latest LV² collection to new heights.
The new LV² (Louis Vuitton Squared) collection represents the creative discourse between Virgil Abloh and Nigo, the Japanese designer who founded streetwear labels A Bathing Ape and Human Made. The first wave of the LV² collection is now available online and in stores.
The coming together of both Abloh and Nigo was not a surprise as the duo shared a passion for streetwear. This friendship eventually blossomed and gave birth to the widely popular LV² collection that was first launched last year in June.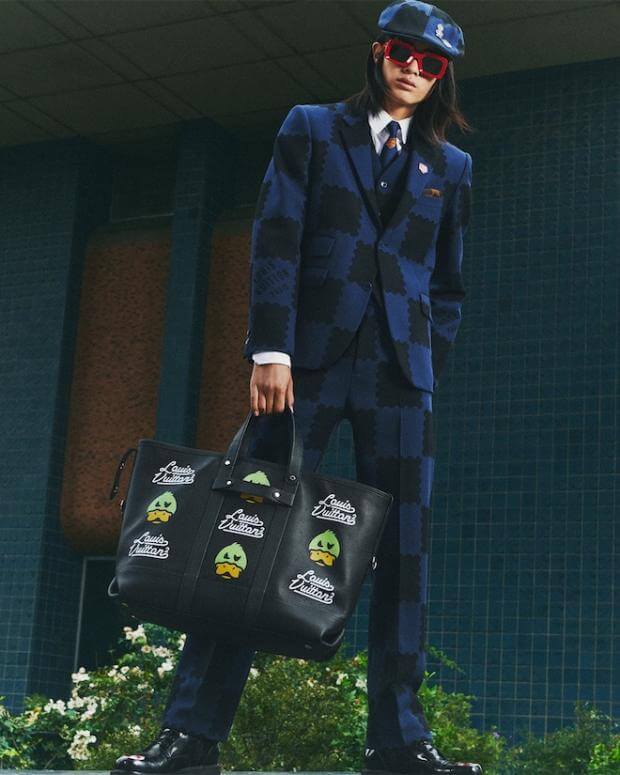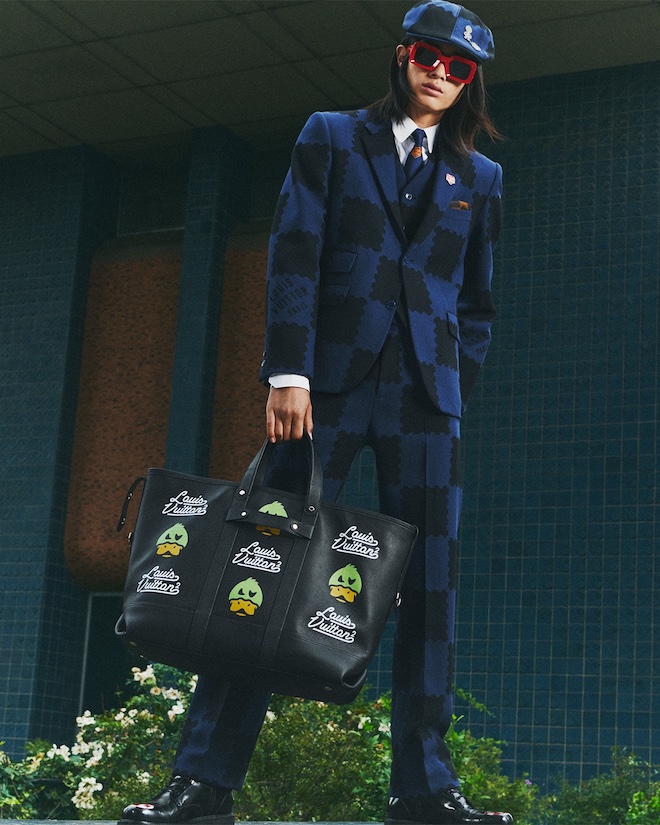 The Japanese designer fuses his native sartorial codes with that of the Western world and the results are phenomenal. Denim is heavily used in the collection and can be seen on multiple ready-to-wear pieces and accessories.
Traditional Japanese elements are aplenty in this collection: kimono-inspired jackets with a wrap-like structure, a leather obi belt and a cruiser bag with knotted handle informed by furoshiki wrapping cloth.
Apart from translating traditional codes into the construction of these products, Nigo also incorporated his own motifs such as the whimsical tiger heads, red hearts and duck-shaped buttons. The iconic feathered animal even gets its own cross-body bag.
Of course, the LV² collection won't be a Louis Vuitton collection if it doesn't showcase the house's emblematic tropes. The Daimer pattern is reinterpreted as post-stamps in a red and white shirt, a fleece jacket, and detachable jersey sleeves.
The Monogram gets the spotlight on the 1950's workwear blazers as well as the denim suits. A nod to prep uniforms, the cropped rowing blazer is emblazoned with the Monogram stripes used on the lining of Louis Vuitton trunks, while chino-like trousers evoke a schoolboy fit.
Collaborations are the highlight for this year as many other fashion brands have also come together to co-design collections. The most recent is the star-studded partnership between Fendi and Versace (Fendace) during Milan Fashion Week and then there is also the tie-up between Dior Men and Sacai.
The first wave of the LV² collection is now available online and in stores.
For more fashion reads, click here.
---