---
Style / Fashion
Custom Leather Jackets: Why Every Fashion Influencer Must Have One
Fashionable and presumably expensive, a leather jacket is one of the most stylish items of clothing you can buy.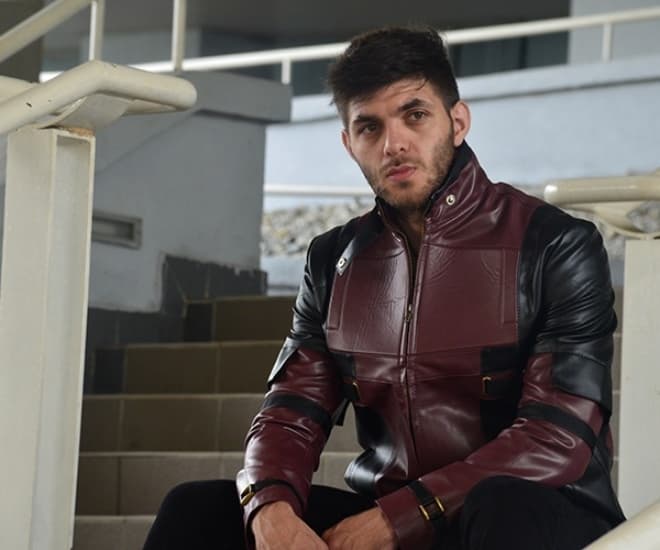 Fashionable and presumably expensive, a leather jacket is one of the most stylish items of clothing you can buy. Leather jackets are often underappreciated for the amount of flair they lend to otherwise plain outfits. It's a common belief that throwing on a leather jacket can instantly transform an outfit.
Regrettably, not everyone who may benefit from having a leather jacket really does. There's no way I'd ever spend money on anything that extravagant. However, you shouldn't assume that you have to sell a kidney to afford a leather jacket. The market offers a plethora of low-priced, high-quality solutions.
History of Leather Jackets
In 1928, the leather jacket was made famous by Irvin Schott, a talented fashion designer who influenced many others. Above you see his invention, a modern-style leather jacket for motorcyclists that he named "The Perfecto" after his preferred cigar brand.
True to its reputation, the jacket was beautifully made and is still highly sought after today. This groundbreaking jacket was the inspiration for all subsequent leather outerwear.
While most leather jackets from the era were fastened with buttons, Schott opted for the more modern method of a zipper closure. At about US$5.50, the first-of-its-kind leather jacket was one of the cheapest coats ever created despite its instant fame.
The first and most obvious benefit of a leather jacket is the garment's ability to always look modern and chic. When World War II pilots needed protection from the extreme cold of high-altitude missions, they donned leather "bomber jackets," which had been designed well over a century before. Since early aircraft lacked the temperature control systems seen on current jetliners, passengers had to bundle up in leather coats to stay warm. Furthermore, the leather motorcycle jacket is still widely worn today despite its age.
Always in Trend
Right now, layering is all the rage, and a leather jacket is the best investment you can make to take advantage of this trend. Particularly during the colder months, when it is essential that the clothes you wear not only keep you warm but also reflect the latest trends.
A leather jacket is considered an important piece of clothing for guys by a lot of significant players in the field of men's fashion. A fashion influencer like Jair Woo even created a video to demonstrate how he styles this versatile piece of clothing and shared the movie with the world to let them know the importance of styling.
Custom Leather Jackets for Men
In the realm of leather jackets, the options for shapes, patterns, and colours are almost endless. Many options are available. To be sure, leather jackets come in a wide range of hues, but they tend to lean toward the dark and striking. This article delves deeply into the latest trend in fashion: The Customized Handmade Leather Jacket.
The hottest fashion trend at the moment is custom leather jackets. The bespoke leather jackets are getting rave reviews from people all over their favourite social media platforms. They make it possible for everyone to make an outfit seem more unique by adding a leather jacket.
You will be required to provide some specifications in order for a jacket to be built just for you that is the appropriate size and fits you properly. As a direct result of this, you will be able to wear it with total assurance that it will fit you better than any conventional leather jacket ever could. There is no such thing as a flawless getup without a leather jacket that not only flatters your figure but also fits you well.
Difference Between Ready Made and Custom Made?
When taking into consideration the difficulties that are associated with ready-made alternatives, the choice to get a leather jacket that is manufactured specifically for the customer may seem to be the most rational choice.
Consider, on the other hand, the following benefits of choosing the individualized route for individuals who are not yet persuaded that this is the most advantageous choice. It is generally known that a leather jacket that was built to order would outlast one that was bought in a store; nevertheless, it is crucial to note that the fit of a jacket that was constructed to order is also notably superior.
Perfect Fittings
Because the manufacturer bases their work on the precise measurements that you supply, you may be able to rest easy knowing that the finished product will fit you like a glove, giving you the confidence that you need. Custom-made leather jackets often allow for a certain degree of customisation that goes beyond the wearer's ability to modify how the jacket fits.
It is advantageous to have the ability to put your own impression on your garments, whether it is in the shape of a signature lining, distinctive stitching, or even simply a new set of hardware.
This may be done in a variety of ways. This may be accomplished in several different ways. As we said when addressing the challenges of off-the-rack shopping, made-to-order leather jackets often have a far more polished structure than their mass-produced versions. This is because the jackets are individually crafted to the customer's specifications. This is because each customer's jacket is made from scratch exclusively for them.
Desirable Colours and Size
Not only do bespoke choices provide you more control over the materials that will be used in the production of your garment, but they also provide you with more discretion in terms of the design. Bespoke alternatives demand more time and attention to detail.
Even though it can take a few weeks to get your jacket, you should be certain that the time you spend waiting for it will be well worth it. Customers are often dissatisfied with the restricted size choices that are offered for leather jackets. Consumers routinely voice their unhappiness. You won't have to be concerned about this issue once you have a leather jacket crafted just for your body type and measurements. On the other hand, people like purchasing custom leather jacket.
Learn the Secret of Buying in Bulk at a Discount!
It is only fair that customers who have registered for your online store get preferential pricing. Track the path that a consumer takes through the establishment. Discover their likes and dislikes, as well as their purchasing patterns and preferences.
Because of this, you will be able to offer each of your customer's wholesale discounts that are uniquely priced for them. It's possible that providing customers with discounts that come in the form of both a fixed rate and a percentage would encourage them to spend more money.
Flat Sales
Near the conclusion of the season, it is common practice to provide both flat and percentage discounts. There are some things in your store that you would still want to sell in huge amounts, even if it's possible that not everything there is ideal for bulk purchases by any customer. Indicate very clearly that the prices shown here are the wholesale prices for the products in question.
Woo Commerce
Including this capability in your shop won't be difficult thanks to a plugin called Advanced Product Labels for Woo Commerce. We decided to look into the ways that successful companies were able to enhance their sales and improve their image in the eyes of consumers by including product customization options into their online marketplaces.
Jackets Designed According to Customer's Need
These are two examples of our several custom handmade jackets that were tailored to the customer's specifications, and come with styles and comfort that never ends.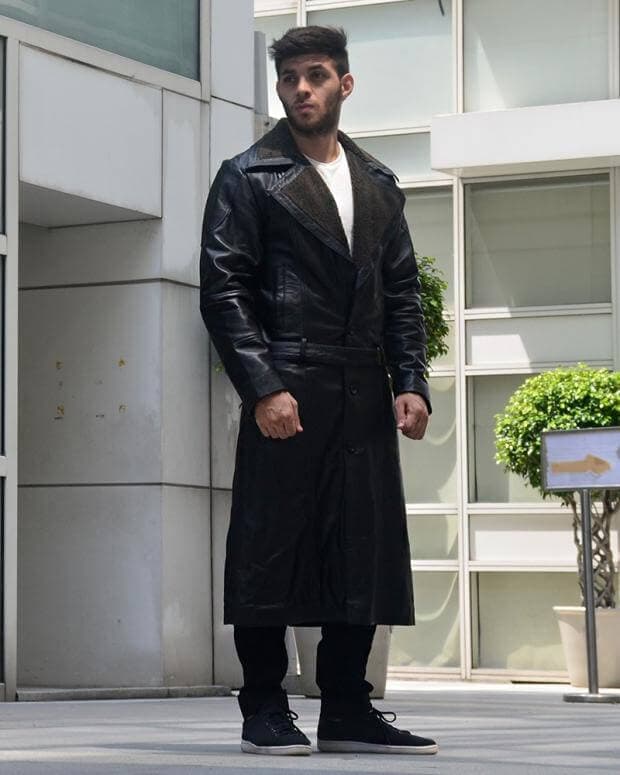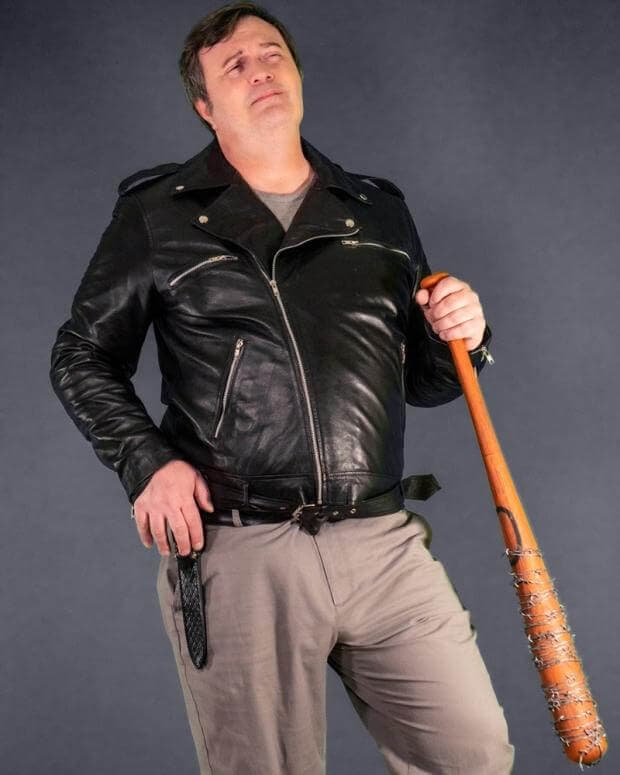 Conclusion
A straightforward and conventional leather jacket has to exude an impression of sophistication. The fact that leather jackets may be personalized makes them an even better purchase, despite the fact that they are already considered to be fairly stylish. As a result, it is essential that you do not allow the chance to get this one-of-a-kind piece of apparel slide through your fingers and instead make every effort to take it when it presents itself.
Every individual has to have a one-of-a-kind leather jacket that was made just for them and no one else. If you ever find yourself at a loss for what to wear, having an item in your wardrobe like this can help you seem put together even when you haven't made any effort at all to look that way.
For more fashion reads, click here.
---