---
Style / Beauty & Wellness
Hilton launches Eforea spa
Global hotel chain Hilton has announced that it is to follow competitor Sheraton in revamping its global spas. The brand, which operates 123 spas around the world and has another 80 under construction, says that its new "eforea" spas will "bring balance and wellness to the body and take guests on a transformative journey of […]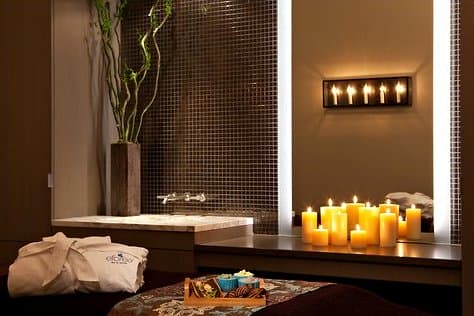 Global hotel chain Hilton has announced that it is to follow competitor Sheraton in revamping its global spas.
The brand, which operates 123 spas around the world and has another 80 under construction, says that its new "eforea" spas will "bring balance and wellness to the body and take guests on a transformative journey of the senses."
In an attempt to broaden the appeal of the spas, Hilton has opted to add a "Men's Journey," which comprises "goal driven treatments" such as body repair and a heated bamboo massage, as one of three signature offerings.

During the spa "journey" guests are given the use of different treatment rooms such as the arrival lounge, wet and dry changing "pods," a thermal lounge with hot and cold therapies and therapy rooms.
Innovations in the new rooms include a new "cocoon-like" shower design which the brand says compares favorably to traditional "clinical" shower rooms and an integrated music and aroma-diffusing system which can simultanously disperse scents while playing music.
The spas will user Kerstin Florian and LI'TYA products, VitaMan for men and the K-Lift Age Management System for some treatments.
Last month, Sheraton announced a global spa improvement program, rolling out "Shine for Sheraton" spas with Germaine de Capuccini products over the next few years — confirming that, for hotels, spas are big business.
Although visitors to spas dropped sharply during the recession, global spa analyst Intelligent Spas predicts an upturn in 2010, with all regions expected to see growth.
Source: AFPrelaxnews
---