---
Properties / Homes
A Canadian Property Asks $79 Million
The Kenauk Estate, located about an hour outside of Montreal, is being sold for $79million, and includes 65,000 acres of land.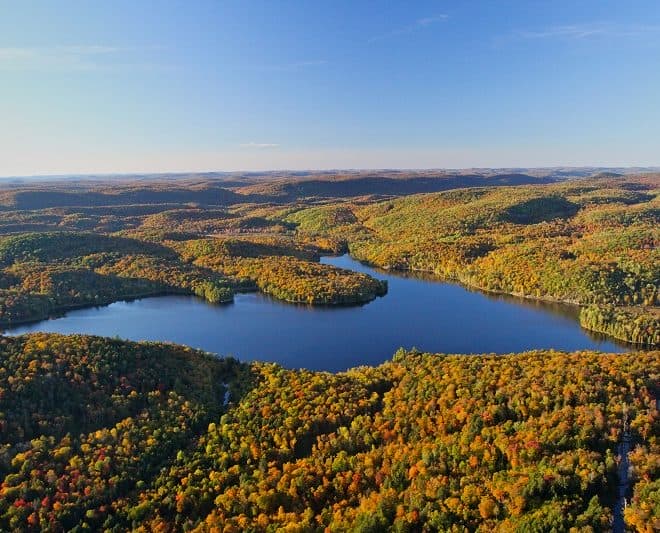 A 65,000-acre property near Montebello, Quebec, has gone on the market asking $79 million. Called Kenauk, it is the largest privately held property in Canada!
It has 13 log cabin homes ranging in size from 2,000 to 4,000 square feet, 70 private lakes and a private marina that serves the property's largest lake, Lac Papineau.
That lake has 28 miles of waterfront and five islands. A roughly 9-mile river runs through the property, which is a protected wilderness reserve. No outside guests can enter the property for hunting or fishing; the owner retains the right to conduct both activities.
The Kenauk property is zoned for both commercial and residential purposes. It is owned by Omers, a Canadian pension fund.
According to the Wall Street Journal & PropgGOluxury, the listing is held jointly by Sotheby's International and Jones Lang Lasalle.
---