---
Properties / Homes
Bambou Habitat create the Eco-Luxury Homes
Choosing a bamboo home over a conventional home makes a significant difference—it counts as a vote for a paradigm shift to sustainability, requires out of the box thinking, and a passion to live in your values. Bambou Habitat homes are the first and the only certified bamboo homes in the world, built for any climate. […]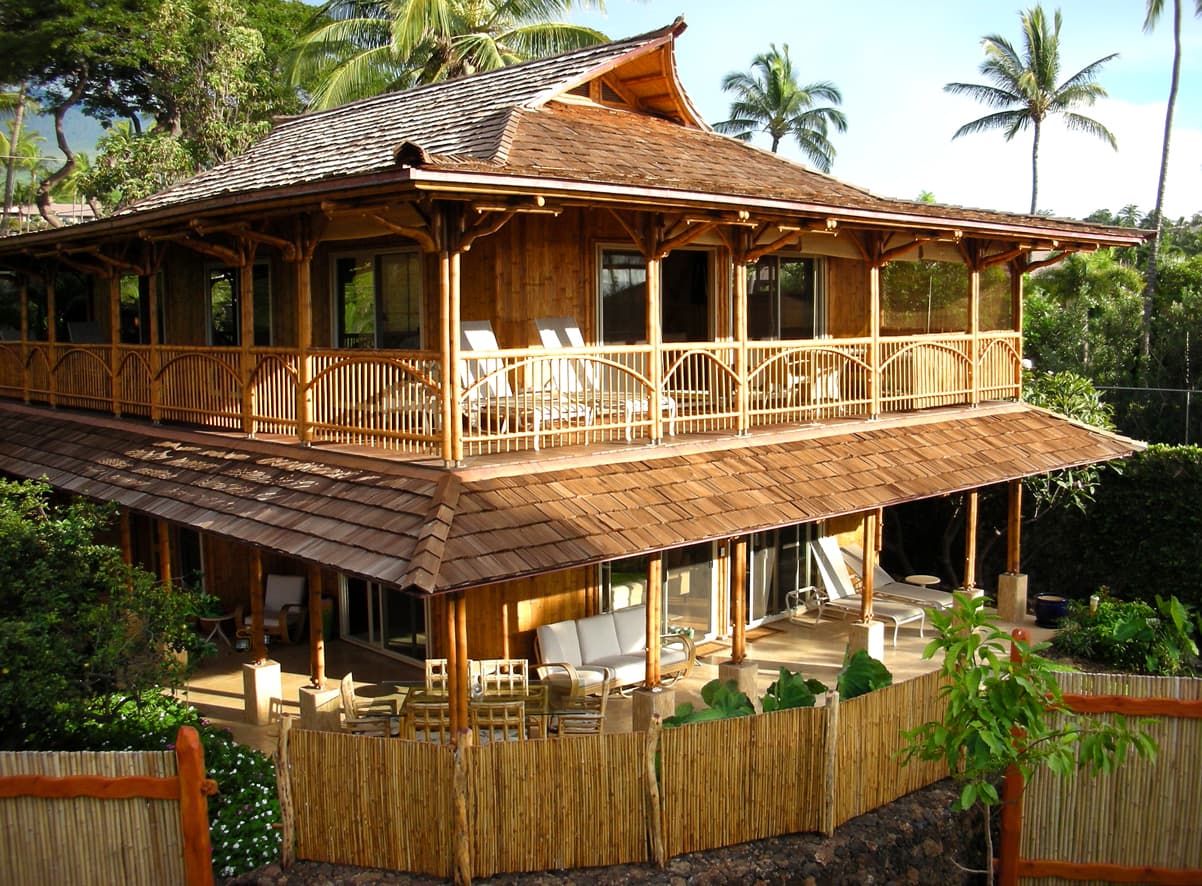 Choosing a bamboo home over a conventional home makes a significant difference—it counts as a vote for a paradigm shift to sustainability, requires out of the box thinking, and a passion to live in your values.
Bambou Habitat homes are the first and the only certified bamboo homes in the world, built for any climate.
Graceful bamboo homes are works of art, like a piece of fine furniture and have a handcrafted quality look and feel.


Beautifully crafted Bambou Habitat Homes are designed by licensed architects and engineered by licensed structural engineers.
Bamboo is an extremely strong fiber. It has twice the compression strength of concrete and roughly the same strength-to-weight ratio of steel in tension.
Designs use the strength of the bamboo and its connections to exceed building code requirements for earthquake and hurricane zones.
In 2005, a bamboo resort in Rarotonga, Cook Islands, sustained three hurricanes with tsunami-like waves and winds in excess of 170 mph.
Wood frame resorts nearby were lost while bamboo houses had minimal damage.
Originally designed for tropical applications, they have recently added insulation panels to their structures making them appropriate for virtually any climate.
Also, the structural bamboo shell for panelized housing can be erected extremely fast.
A two-story bamboo home with 2500 s.f. under roof was recently erected in just 8 days on Big Island Hawaii.
The result is a house that's beautiful and graceful to live in, and which has an extremely favorable environmental impact bring made principally from sustainable bamboo, the fastest growing plant on the planet !
More information on Bambou Habitat website.
---