---
Properties / Interiors & Decor
New Outdoor Furniture from Roberti Rattan
The sculptural edge of Roberti modern outdoor rattan furniture will appeal to those who love to surround themselves with beautiful things. Sofas, sun loungers, tables and chairs, and sun shades: the shapes and style of each piece is carefully considered to combine comfort and functionality. Three new lines of outdoor furniture will be on show […]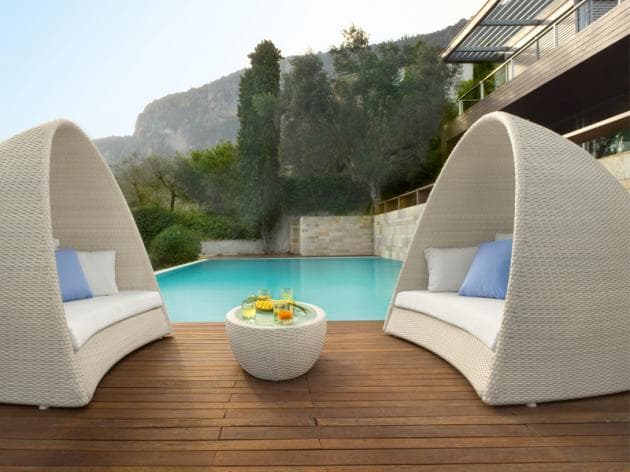 The sculptural edge of Roberti modern outdoor rattan furniture will appeal to those who love to surround themselves with beautiful things.
Sofas, sun loungers, tables and chairs, and sun shades: the shapes and style of each piece is carefully considered to combine comfort and functionality.
Three new lines of outdoor furniture will be on show at the upcoming 2009 Milan Furniture Fair in April.


The furniture is made from aluminum and Sunweave – a new synthetic material that looks natural but is more durable and long-lasting.
---