---
Properties / Interiors & Decor
Beaten Metallic and Crystal Drum Lights: Light It Up
The Lighting Store in London brings a unique new design to be fitted into homes of those who love unusual creations.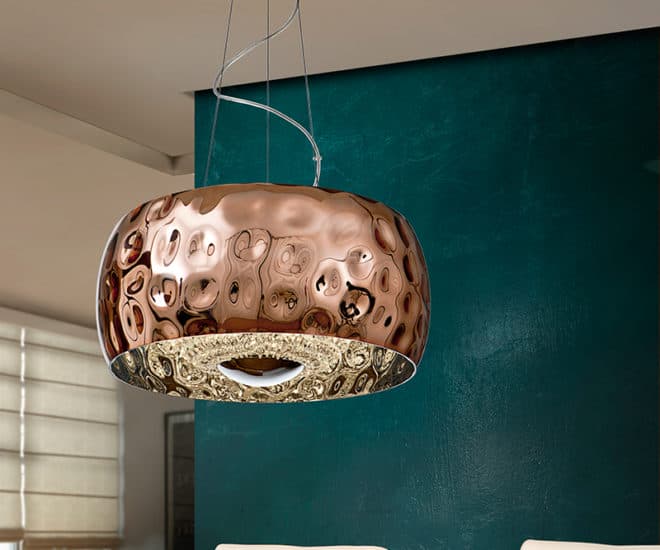 Some fixtures blend into a home, subtly adding to the ambiance, while others stand out for exquisite design and become talking pieces. In London, The Lighting Store knows this all too well and provides customers with an array of designs that will certainly get guests talking at their next gathering — including beaten metallic and crystal drum lights.
One design that stood out to us was the drum light that features a crystal center. The design is available in two variations: one in beaten bronze (above) and another in beaten chrome (below). The pendant on the inside of the light helps to mirror the crystal, providing a visually impactful effect. The imperfection in the hammered metals helps to add texture and details to what would be an otherwise polished exterior.
The creative forces behind the design are some of the last independent lighting retailers in London, making the light fixtures that much more desirable since few would be able to have them in their homes. Alongside their distinctive designs, The Lighting Store also provides customers with knowledgeable service where they put their 60 years of experience to good use.
---