---
Culture / Events
SINGAPORE RENDEZVOUS Presents Entertaining Lineup
We are just weeks away from the highly anticipated SINGAPORE RENDEZVOUS and it promises to be three nights of fun and entertainment.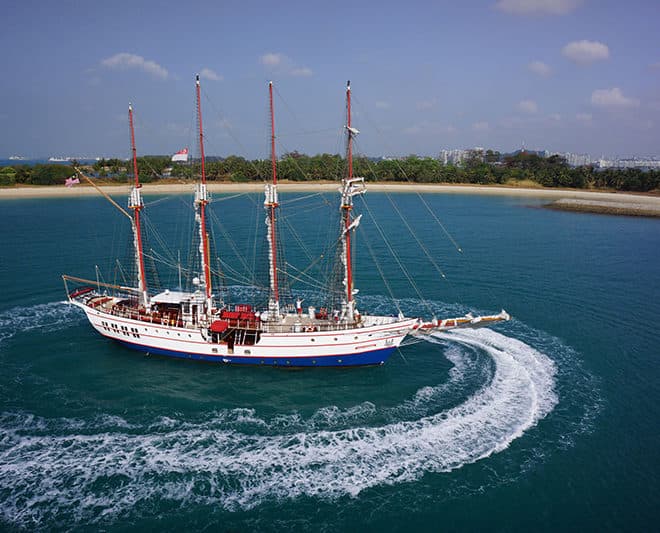 The highly anticipated luxury lifestyle event is all set to debut at Raffles Marina, with a line-up of specially curated activities. We are proud to present the next starring role for The Royal Albatross at The SINGAPORE RENDEZVOUS that follows up on its appearance in the The Dark Knight.
Taking place over four days from 20th to 23rd October 2016, the SINGAPORE RENDEZVOUS promises a luxurious line up: fine art, luxury timepieces, yachts, vintage cars, fine foods, champagne and luxury charters. The event pulls out all the stops to make this, one of the most experiential luxury showcases in the region.
Open to families and enthusiasts of luxury products, The SINGAPORE RENDEZVOUS offers a taste of the finest things in life. Highlights include classic cars, yachts & catamarans, jazz music, panel conferences, live entertainment, kids adventure and sea trials during the day. In the evenings, visitors will be treated to Hed Kandi parties, access to the VIP Jet Lounge and live entertainment. The luxury lifestyle event will also be featuring the most spectacular tall ship in Asia, The Royal Albatross, among many other attractions.
The SINGAPORE RENDEZVOUS promises to be a great weekend destination for visitors from Singapore and the region.
This story is also available in Bahasa Indonesia. Read it here: SINGAPORE RENDEZVOUS Hadirkan Serangkaian Liburan
---