---
Lifestyle / Gadgets
Nokia 8800 Gold Arte
Nokia has announced yet another variation of its 8800 slider phone, the Gold Arte. This new entrant to Nokia's Arte series of luxury phones comes decorated with 18-carat gold and white leather. The tri-band GSM handset features a 2-inch OLED display with 240 x 320 pixels, 3.2-megapixel camera with autofocus, 4GB of internal storage, Bluetooth […]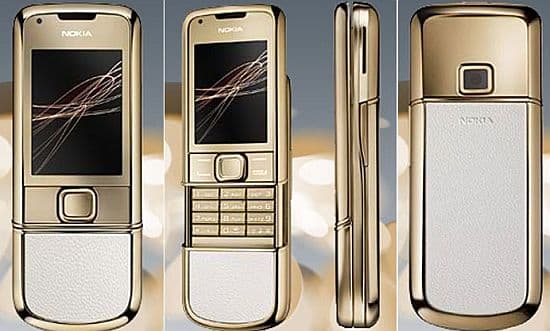 Nokia has announced yet another variation of its 8800 slider phone, the Gold Arte. This new entrant to Nokia's Arte series of luxury phones comes decorated with 18-carat gold and white leather.
The tri-band GSM handset features a 2-inch OLED display with 240 x 320 pixels, 3.2-megapixel camera with autofocus, 4GB of internal storage, Bluetooth 2.0 with EDR support, and USB 2.0 connectivity.
Neither pricing nor release information has been released, but if Nokia's last special edition 8800, the $1,649 Carbon Arte is any indication, it will be high.
---