---
The Lux List / Billionaires
Harvard tops Forbes list of Billionaire Universities
With 62 of its alumni now billionaires, Harvard tops Forbes' list of 'Billionaire Universities', followed by Stanford that boasts of 28 billionaire graduates. The number of Harvard alumni who are billionaires swelled to 62, up from 54 in 2009, "more than any other American university by a long shot," Forbes said. Harvard's billionaire alumni are […]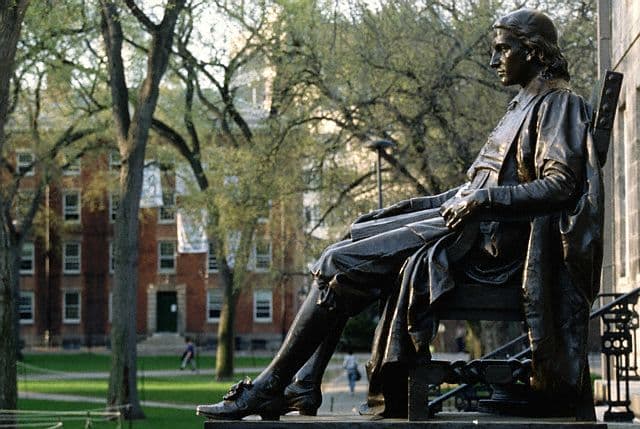 With 62 of its alumni now billionaires, Harvard tops Forbes' list of 'Billionaire Universities', followed by Stanford that boasts of 28 billionaire graduates.
The number of Harvard alumni who are billionaires swelled to 62, up from 54 in 2009, "more than any other American university by a long shot," Forbes said.
Harvard's billionaire alumni are an accomplished group. They include Microsoft Chief Executive Steve Ballmer, New York City Mayor Michael Bloomberg and media tycoon Sumner Redstone.

Stanford University came second on the list of schools that have turned out the most billionaires.
Among its 28 billionaire graduates, up from 25 last year, prominent are Yahoo co-founder Jerry Yang and Google founders Sergey Brin and Larry Page.
Top 10 Universities that Produced the most billionaires
1. Harvard University: Number of billionaire alumni: 54
2. Stanford University (25)
3. University of Pennsylvania (18)
4. Columbia University (16)
5. Yale University (16)
6. University of Chicago (13)
7. Massachusetts Institute of Technology (11)
8. New York University (10)
9. Northwestern University (10)
10. Cornell University (9)
Find out more @ Forbes.com
---