---
Style / Accessories
Louis Vuitton Handbag Advertisements Banned
A pair of Louis Vuitton advertisements, by Ogilvy & Mather, has been pulled in the UK after advertising watchdogs found they misled customers. The controversial ad showed a photo of a seamstress stitching the handle of a handbag, with the text reading: 'The seamstress with linen thread and beeswax. 'A needle, linen thread, beeswax and […]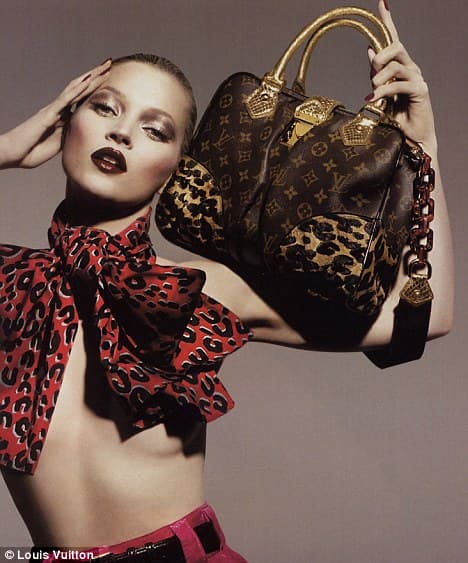 A pair of Louis Vuitton advertisements, by Ogilvy & Mather, has been pulled in the UK after advertising watchdogs found they misled customers.
The controversial ad showed a photo of a seamstress stitching the handle of a handbag, with the text reading: 'The seamstress with linen thread and beeswax.
'A needle, linen thread, beeswax and infinite patience protect each over-stitch from humidity and the passage of time.
'One could say that a Louis Vuitton bag is a collection of details. But with so much attention lavished on every one, should we only call them details?'

A second ad showed a woman making a wallet, with the text stating: 'The young woman and the tiny folds. In everything from Louis Vuitton, there are elements that cannot be fully explained. '
'What secret little gestures do our craftsmen discretely pass on? How do we blend innate skill and inherent prowess?
'Or how can five tiny folds lengthen the life of a wallet? Let's allow these mysteries to hang in the air. Time will provide the answers.'
Three people complained to the ASA, saying they did not believe the designer bags were made entirely by hand.
French fashion house argues the ads pay "homage to the craftsmanship" of its employees, rather than depict an actual scenario, but the Advertising Standards Agency (ASA) is having none of it.
It says that while Louis Vuitton proved that many hand-crafting techniques were used in the manufacture of the brand's purses and wallets, it could not satisfy the ASA that hand-stitching was a significant part of the accessories' creation.
Via Dailymail
---