---
Style
Baby Safari: Roberto Cavalli stroller
Roberto Cavalli, in collaboration with Aprica, launches Baby Safari, a new strollers' line. Reversible handle, the big wheels and the opulence of Cavalli's signature prints make Baby Safary line a must have for every fashion addict mother. Cavalli stroller features a "+ protection" system for protect children's head in a better way and a method […]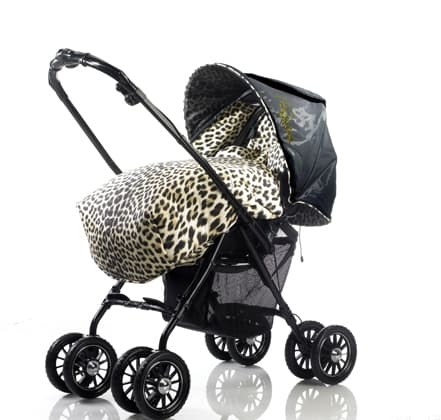 Roberto Cavalli, in collaboration with Aprica, launches Baby Safari, a new strollers' line.
Reversible handle, the big wheels and the opulence of Cavalli's signature prints make Baby Safary line a must have for every fashion addict mother.
Cavalli stroller features a "+ protection" system for protect children's head in a better way and a method of regulating temperature, called "Thermo Ventilation System".

It' s available in four different colors : white, black, brown and a custom variation of the Roberto Cavallimonogram.

---