---
Style / Jewellery
Faberge eggs
Peter Carl Faberge and his workshop made incredibly intricate Easter eggs for the Russian Imperial Court between 1885 and 1917. These rare and unique creations had the cover of enameled gold and gem stones, which would open to reveal hidden wonders – sometimes golden yolk, sometimes a delicately sculpted figure, all nestled in many levels […]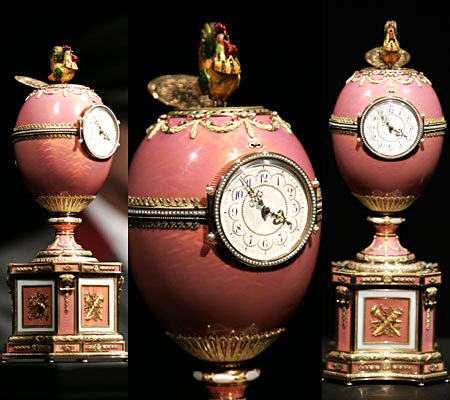 Peter Carl Faberge and his workshop made incredibly intricate Easter eggs for the Russian Imperial Court between 1885 and 1917.
These rare and unique creations had the cover of enameled gold and gem stones, which would open to reveal hidden wonders – sometimes golden yolk, sometimes a delicately sculpted figure, all nestled in many levels like a traditional Russian matryoshka doll.
As only fitting for Easter Eggs, each one contained a surprise!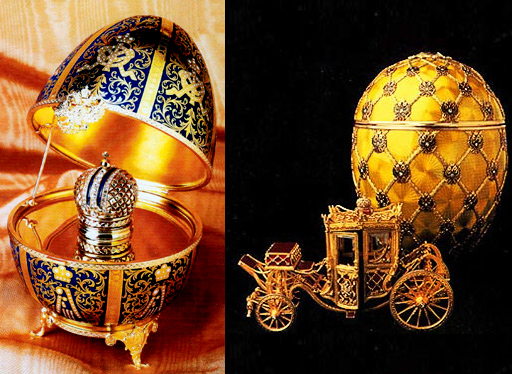 Here is a list of every known Faberge egg in existence (only 61 have survived), each design uniquely different. The advent of Bolshevik's Revolution has put a stop to the Russian Empire's production of jeweled eggs…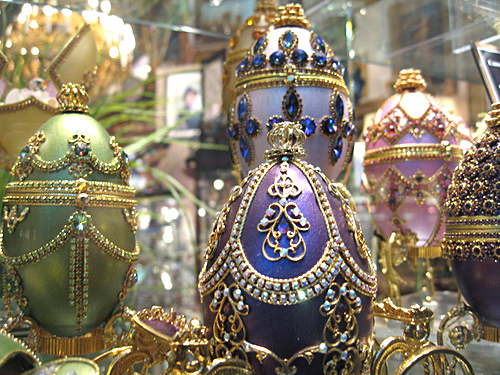 Via
Wikipedia
/
darkroastedblend
---