---
Style / Fashion
'Tron' inspired light-up shoes by Edmundo Castillo
Footwear designer Edmundo Castillo has produced a pair of LED light-up sandals to pay homage to the latest Hollywood blockbuster "Tron: The Legacy". Made from the same electroluminescent material used for the costumes in the film, the "Light Sandals" will be sold at Saks Fifth Avenue for $1,650 from February 1. The Puerto Rican designer […]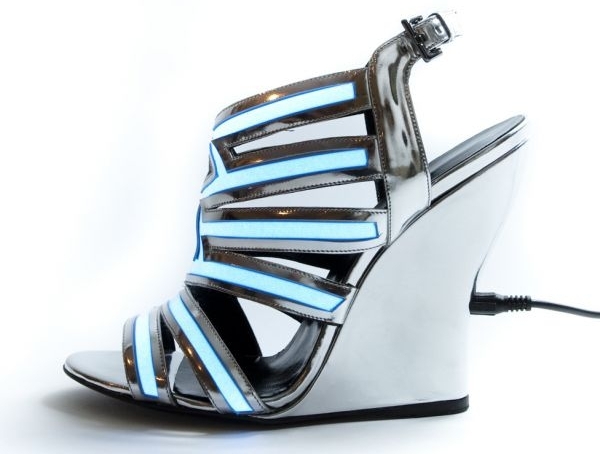 Footwear designer Edmundo Castillo has produced a pair of LED light-up sandals to pay homage to the latest Hollywood blockbuster "Tron: The Legacy".
Made from the same electroluminescent material used for the costumes in the film, the "Light Sandals" will be sold at Saks Fifth Avenue for $1,650 from February 1.
The Puerto Rican designer is a footwear industry veteran and formerly worked for the venerable Italian brand Sergio Rossi.

"Tron: Legacy" has also inspired a suite in the Ice Hotel in the Swedish town of Jukkasjärvi that is outfitted with futuristic, glow-in-the-dark neon decor.
Eyewear company Oakley also produced special 3D glasses to celebrate the release of the film.
Rendered with signature Oakley style, the new "Tron" Limited Edition 3D Gascan ($150) is accented with graphics that salute the cinematic story.
Source: AFPrelaxnews
---