---
Culture / Events
Swarovski Crystal Christmas Tree in Hong Kong
In celebration of the festive season, Swarovski presents the 30-metre high outdoor Crystal Christmas Tree at Statue Square in Central, Hong Kong. Inspired by urban effervescence, and a landscape dominated by skyscrapers and buildings with a seemingly endless number of windows, the Swarovski Crystal Christmas Tree towers over 30 metres high. Rhombus-shaped mirrors in silver […]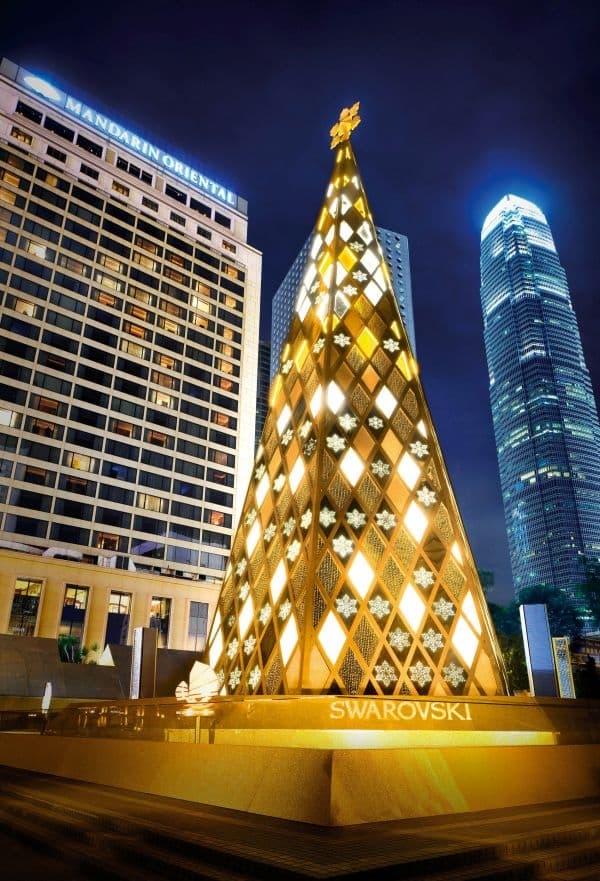 In celebration of the festive season, Swarovski presents the 30-metre high outdoor Crystal Christmas Tree at Statue Square in Central, Hong Kong.
Inspired by urban effervescence, and a landscape dominated by skyscrapers and buildings with a seemingly endless number of windows, the Swarovski Crystal Christmas Tree towers over 30 metres high.
Rhombus-shaped mirrors in silver and gold, reminiscent of window panes, sheath the tree. They are embellished with over 20 million pieces of Swarovski crystals.

At night, the Swarovski Crystal Christmas Tree dazzles by means of the interactive lights from over 200 pieces of Swarovski Annual Edition 2010 Christmas ornaments.
---