---
Style / Fashion
David LaChapelle for Ed Hardy
World-famous fashion photographer David LaChapelle has shot the new campaign for French designer Christian Audigier's lifestyle label, Ed Hardy. The shot will promote his new collection of apparel and accessories that carry prints of American tattooer Don Ed Hardy. It shows real versions of the figures Hardy uses in his works such as sirens, devils […]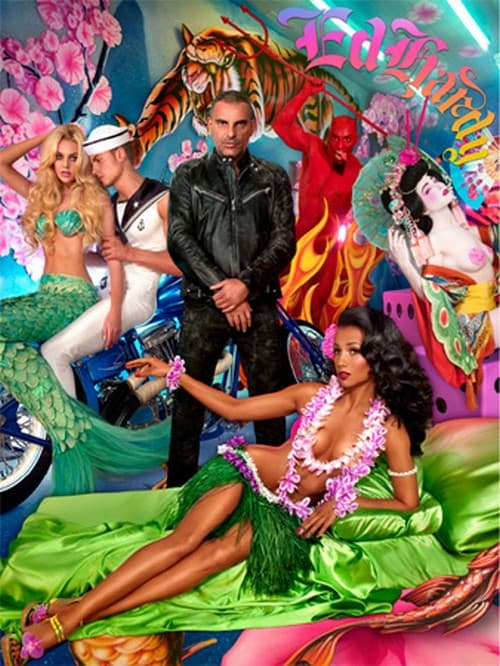 World-famous fashion photographer David LaChapelle has shot the new campaign for French designer Christian Audigier's lifestyle label, Ed Hardy.
The shot will promote his new collection of apparel and accessories that carry prints of American tattooer Don Ed Hardy.
It shows real versions of the figures Hardy uses in his works such as sirens, devils and geishas. The tiger in the background is the signature symbol of the brand.

The pairing may seem unlikely at first sight since it is the glamorous and, in LaChapelle's opinion, often shallow lifestyle Audigier promotes that the photographer frequently criticizes in his works, but it is a step towards a more upmarket and designed feel for the label.
LaChapelle has already worked with icons of pop culture such as singers Madonna, Mick Jagger and Britney Spears or actor Leonardo DiCaprio.
Ed Hardy by Christian Audigier was founded in the US in 2005.
---