---
Style / Fashion
Christian Louboutin Fall 2011 Lookbook
Famed footwear brand Christian Louboutin and photographer Peter Lippman have teamed up again to create Louboutin's Fall 2011 lookbook. The seven images are reenactments of iconic 15th century Renaissance portraits with the incorporation of Christian Louboutin shoes from the Fall 2011 colletion. Each shot celebrates 'the power of femininity', embodying the spirit of the Christian […]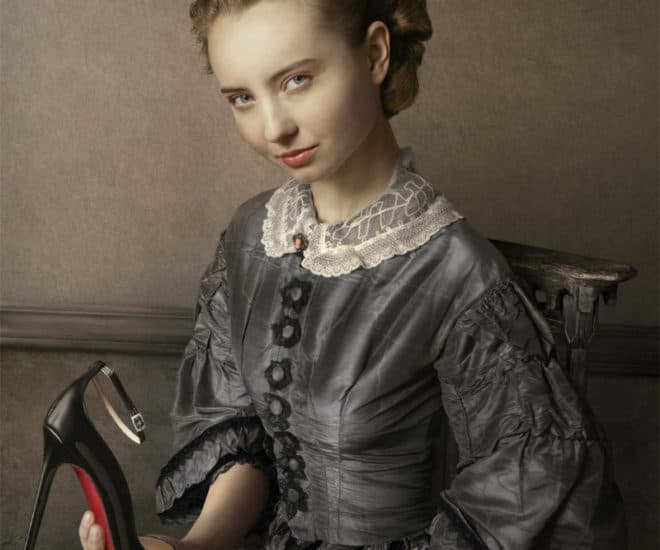 Famed footwear brand Christian Louboutin and photographer Peter Lippman have teamed up again to create Louboutin's Fall 2011 lookbook.
The seven images are reenactments of iconic 15th century Renaissance portraits with the incorporation of Christian Louboutin shoes from the Fall 2011 colletion.
Each shot celebrates 'the power of femininity', embodying the spirit of the Christian Louboutin woman through various historic figures.


The lookbook is modeled by Trissan Polas, Sterenn Nogues, Karom Kelly, Lia Catreux, Francoise de Stael, and Karen Assayag.
Source: Fashionologie
---