---
Style / Beauty & Wellness
Mercedes Releases New Bike Collection
We've seen Maserati, Audi, McLaren, Range Rover, Lexus, and even Shelby come out with their own bicycles in the past few months. And now German automaker Mercedes is getting ready to jump on the bandwagon. In its Bike Selection 2011, Mercedes-Benz combines uniquely attractive and innovative frames with dedicated, up-to-date components. For those racing on […]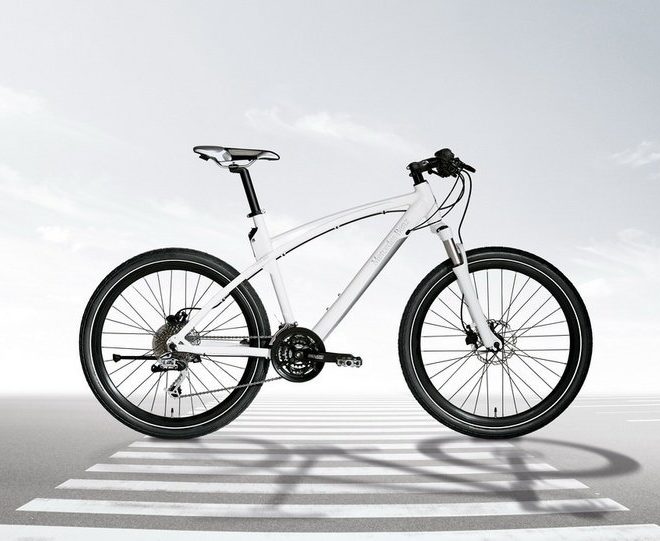 We've seen Maserati, Audi, McLaren, Range Rover, Lexus, and even Shelby come out with their own bicycles in the past few months.
And now German automaker Mercedes is getting ready to jump on the bandwagon. In its Bike Selection 2011, Mercedes-Benz combines uniquely attractive and innovative frames with dedicated, up-to-date components.
For those racing on the road, Benz has a carbon fiber bike weighing 6.8 kgs. And for those doing terrain biking, Mercedes-Benz has a mountain bike that is powered with Fox Racing F32 RL suspension fork with a DT suspension strut on the rear.


The wheels are equipped with a Swiss X1900 wheelset and AVID Elixir 5 hydraulic disc. Reportedly, these bikes will only be produced up to 100 units and these are currently being used by Schumacher as part of his training regimen.
Don't expect themto be cheap. Based on early projections these two wheel super bikes will cost at least an estimated 4-digits.

For those not into biking for sports, there is also a touring bike with mudguards, Busch & Müller light system powered by a Shimano hub dynamo and rear rack.
This bike is perfect for family-use. Parents can ride with their kids as they can be converted into a straddle bike. Available in pink metallic, white and red metallic.
Mercedes also offers bike clothes to match these bikes.
---