---
Style / Beauty & Wellness
Cigarette Racing 42X Ducati Edition
Ducati in collaboration to Cigarette Racing Team has unveiled at the Miami International Boat Show the new Cigarette Racing 42X Ducati Edition. The new boat is powered by two 1,100hp Mercury Racing engines that will sprint it to a top speed of 120 mph. The 42X is painted in white with a Ducati Red racing […]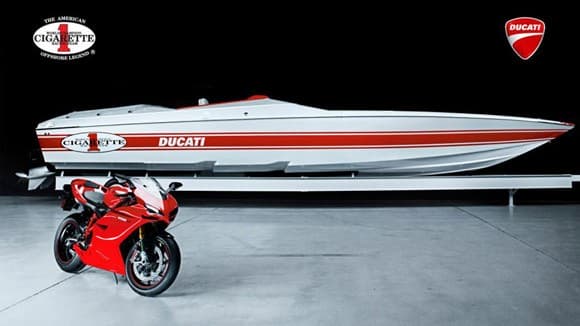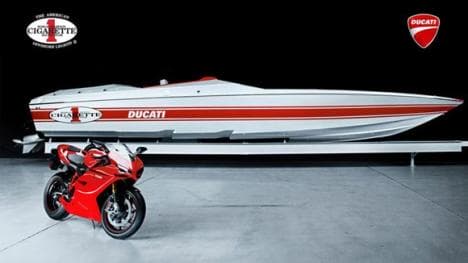 Ducati in collaboration to Cigarette Racing Team has unveiled at the Miami International Boat Show the new Cigarette Racing 42X Ducati Edition.
The new boat is powered by two 1,100hp Mercury Racing engines that will sprint it to a top speed of 120 mph.
The 42X is painted in white with a Ducati Red racing stripe, while the interior features red accents and a specially designed stereo from JL Audio.

Other highlights of the 42'X includes color GPS, sea Strainer with fresh water flush, GPS speedometer with recall and a hydraulic cabin door with built-in steps.
Options include a swim platform and Herring propeller upgrade.
The Cigarette Racing Team's "Ménage of Motorsports" display will feature the 42X Ducati Edition throughout the five days of the Miami International Boat Show.
Via Topspeed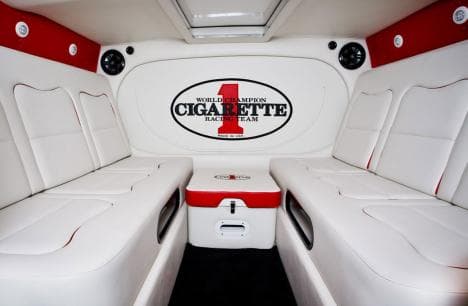 ---