---
Properties / Hotels
Jumeirah launches lifestyle brand VENU Hotels
Dubai hotel group Jumeirah is to launch a "contemporary lifestyle" brand globally later this year, the company announced April 28. The new brand, to be named VENU Hotels, will be launched later in 2010, with Jumeirah saying that it is in "advanced stages of negotiations" with developers about properties in the Middle East, Northern Africa, […]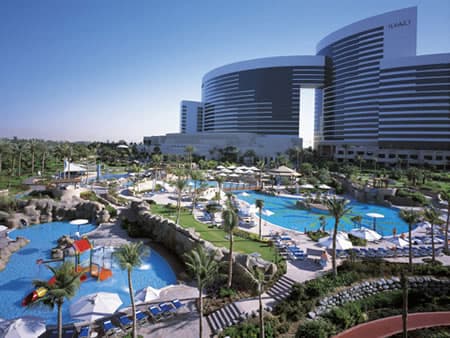 Dubai hotel group Jumeirah is to launch a "contemporary lifestyle" brand globally later this year, the company announced April 28.
The new brand, to be named VENU Hotels, will be launched later in 2010, with Jumeirah saying that it is in "advanced stages of negotiations" with developers about properties in the Middle East, Northern Africa, Europe and Asia-Pacific.
VENU hotels will be five-star hotels with strong local roots, says Jumeirah, designed for "for those who seek a sophisticated immersion in the destination."

Jumeirah currently owns 11 top-end hotels catering for both business and leisure travelers, including the Burj Al Arab, dubbed a "seven-star hotel."
The group says that occupancy rates averaged 92 percent in its Dubai beachside properties during 2009, despite Dubai's financial turmoil and the global econonomic downturn.
It aims to have 30 hotels worldwide by 2013, with ten expected to open in the next 18 months, including properties in Abu Dhabi, Frankfurt and Shanghai.
The addition of a "lifestyle" brand is a natural step for rapidly growing chains like Jumeirah, who need to diversify their portfolios to attract leisure customers as well as business or top-end luxury travelers.
Often called "branded boutiques," such establishments seek to combine the leisure and design-led character of a boutique establishment with the advantages a chain can offer consumers, such as loyalty points and an expected level of service.
The InterContinental Group claims to have invented the "branded boutique" hotel experience in 2004, with the launch of its Hotel Indigo chain.
In 2005, Starwood launched its "Aloft" lifestyle brand to complement the larger W Hotels name, before adding the "Element" green chain in 2008.
Source: AFPrelaxnews
---