---
Properties / Hotels
Croatia to get Europe's First Rotating Hotel
The hotel will form the centerpiece of a new resort to be built near Split, the second-largest city in Croatia that is situated on the shores of the Adriatic Sea. Designed by Richard Hywel Evans of Studio RHE the concept was proposed from a desire to provide sea views from each room. The 61m diameter […]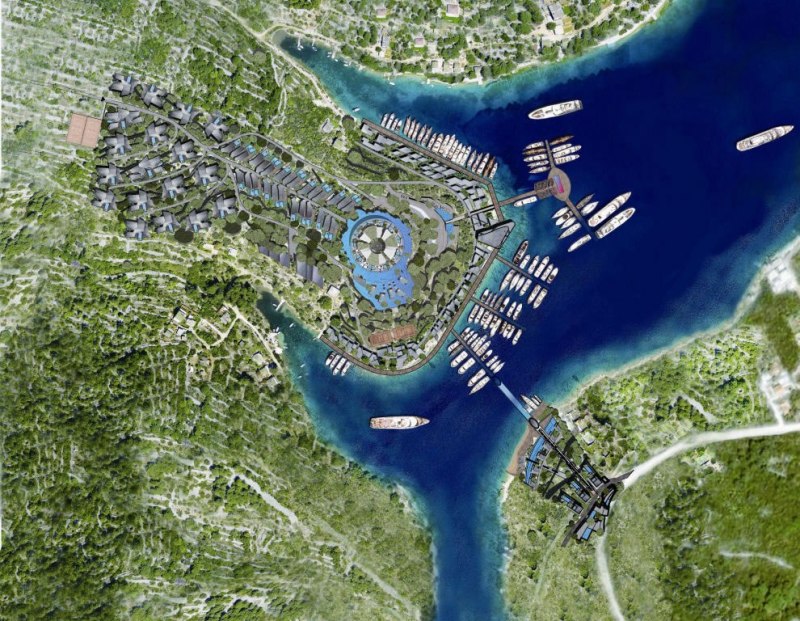 The hotel will form the centerpiece of a new resort to be built near Split, the second-largest city in Croatia that is situated on the shores of the Adriatic Sea.
Designed by Richard Hywel Evans of Studio RHE the concept was proposed from a desire to provide sea views from each room.
The 61m diameter hotel will have three floors and will rotate 1.3 times per day. Guests will enter from below at lower ground level which does not rotate.

The new resort will also comprise a 170-berth marina, performance stage, yacht club, marine village guest pavilions and villas.
Construction works are expected to start within three years.
Tourism is a key industry for Croatia, contributing around a fifth of the country's gross domestic product.
Source Luxurylaunches Via worldarchitecturenews
---