---
Motoring / Cars and Bikes
Mercedes Teases EV SUV Concept with Video
What is an EV SUV anyway and why does Mercedes think having one will make it more Tesla than Tesla? The proper answer will be at the Paris Motor Show.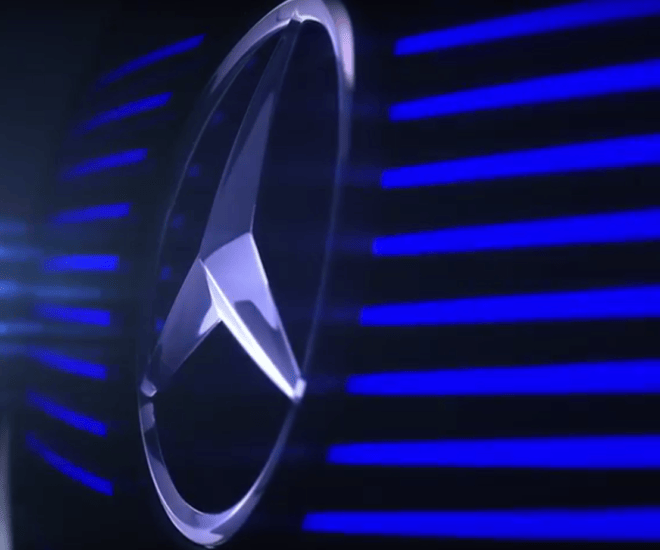 So, what is an EV SUV anyway and why does Mercedes have one? This new video (below) from Mercedes Benz skips these questions and instead asks drivers if they're "ready to change." Ok, it does offer a tiny glimpse of what to expect when its long-gestating plug-in electric (that is the EV part) SUV concept car arrives at the Paris Motor Show on September 29.
Expected to be called the EQG (this alphabet soup bit is par for the course for Mercedes) and to mark the launch of a new EQ Mercedes-Benz sub-brand, the concept car is high on futuristic styling and fluorescent mood lighting. Although the video gives very little substance to the company's claims that the car is truly revolutionary, it does confirm that the show car will have a minimalistic yet luxurious cabin that follows current interior design language and the same proportions externally as the company's current flagship GLS SUV.
Although Mercedes has toyed with electrification in the past (it sells an electric B-Class MPV and this month rolled out the latest generation of its electric SMART cars), the company is making a statement of intent with this show car: it takes plug-in electric vehicles seriously and it aims to be more Tesla than Tesla before the end of this decade.
According to the latest Jato Dynamics figures, published Tuesday, electric and hybird vehicle popularity is growing rapidly. Over the first half of 2016, 231,300 plug-in electric or plug-in hybrid cars were sold across Europe – that's a 27% increase year on year – and means that together they now represent 3% of the current European car market. If growth continues at this rate, then they will represent 12-14% of new car sales by the end of the decade, and that is the moment when Mercedes will be planning to really launch its electric vehicle offensive.
And to generate as much interest and excitement as possible it should come as no surprise that Mercedes went for an SUV.
One in three Mercedes sold globally is now of the SUV or crossover variety. Over the first six months of 2016 there was a 22% spike in C-segment SUV sales in Europe – i.e., models such as the Audi Q3, meaning they now represent 10% of the market. Full-size SUVs have also experienced a 16% surge in popularity in the first six months of 2016. Cars like the Jeep Cherokee, Toyota Land Cruiser and Mercedes GLC represent 1% of the market or 106,000 sales.
However, Mercedes won't have it all its own way at this year's show. VW will also be using the event to unveil its next-generation EV concept and like Mercedes, Volkswagen is claiming its car will usher in a revolution and that it will be able to cover 400 miles on a single charge.
---