---
Motoring / Cars and Bikes
Very rare McLaren F1 destroyed by fire
On Monday a very rare supercar, a $2M-McLaren F1, literally went up in smoke on a Santa Rosa street and reported in the Santa Rosa Press Democrat. Irv Kessler was driving along on Airport Boulevard in Santa Rosa, California when someone noticed some smoke coming from the back of the car. But by the time […]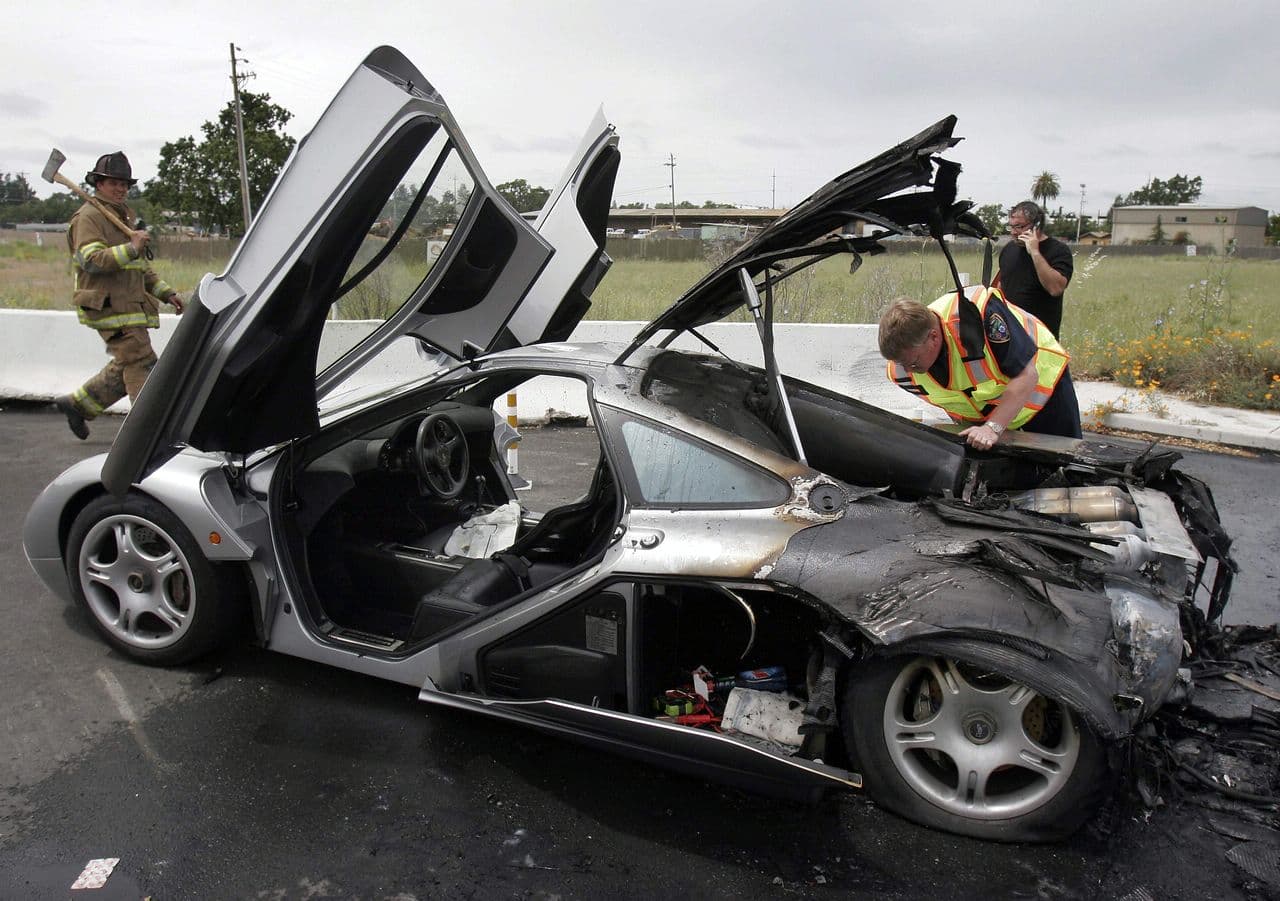 On Monday a very rare supercar, a $2M-McLaren F1, literally went up in smoke on a Santa Rosa street and reported in the Santa Rosa Press Democrat.
Irv Kessler was driving along on Airport Boulevard in Santa Rosa, California when someone noticed some smoke coming from the back of the car.
But by the time he exited the car to check the problem, the car was engulfed by flames.

Luckily Kessler told the firefighters that while it is worth around US$2 million, it is insured for US$3 million.
The insurance actuaries decided to pack it up and send the vehicle back to England where it was made to be repaired.
Only 100 of these cars were ever made and most aficionados claim it to be the best driving/handling/performance street car ever developed.
The F1 was powered by a BMW S70/2 engine. 6.1 liter, quad cam, 48 valve V12 behemoth producing a whopping 627 hp.
Top speed is an amazing 240.1 mph (386.7 km/h).
---