---
Lifestyle / Travel
Pets now have their own airline
Pet Airways is a new airline launching in May that will fly pets in the main cabin from LA to America's east coast. "Pawsengers" will be riding in style in their own pet carriers in the planes' climate-controlled cabins. That means no more cargo. Each flight has a pet attendant on board at all times, […]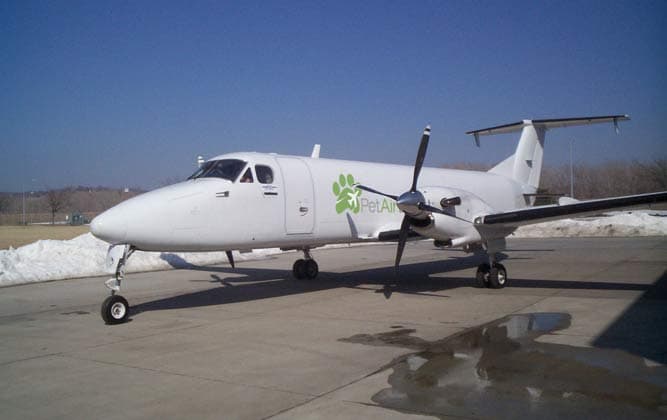 Pet Airways is a new airline launching in May that will fly pets in the main cabin from LA to America's east coast.
"Pawsengers" will be riding in style in their own pet carriers in the planes' climate-controlled cabins. That means no more cargo.
Each flight has a pet attendant on board at all times, and the airline will start with a fleet of twenty planes, ranging from twin props to 727s.

Flights start at $149 and are available to and from New York, Washington, D.C., Chicago, Denver, and Los Angeles.
Only dogs and cats are currently allowed. Sadly, only your pet can fly, not you. But the airline plans to expand to include other pets.
Potty breaks for pets are provided two hours before takeoff. And, you can even track your pet during flights by receiving timely information.
According to a study by the San Francisco SPCA, about 2 million pets ride in plane cargo areas each year, and about 5,000 of them are injured during the trip.
Source: Examiner
---