---
Lifestyle / Gadgets
Gresso launches $2000 titanium smartphone
Gresso has rolled out a new smartphone called the Gresso Radical. The Radical runs the Android 4.1.2 operating system.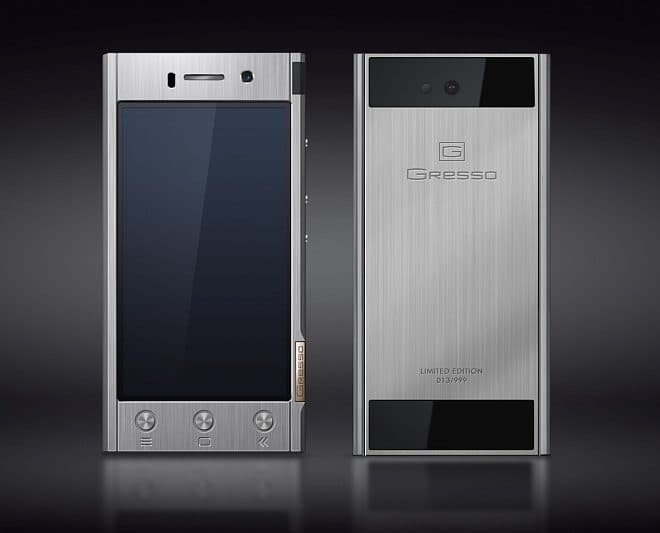 The Gresso Radical is a luxury smartphone with an exterior that's built to last. The body is milled out of a single plate of titanium — a process so challenging that even the most high-tech machines take nine hours to do it — and then polished by hand for four hours, it is a wonderful piece of minimalist design.
Even the phone's home and menu keys are made from solid titanium. Then there's the rear panel, accentuated with tinted Gorilla Glass for a subtle black contrast against the mildly reflective metal.
However, less consideration was paid to what's inside. The phone uses a quad-core processor, but only of the 1.2 GHz variety, and its operating system uses Android 4.1.2 — a shortcoming seen not just with this phone but with a host of other premium handsets, from the latest Vertu phone to any number of Porsche-designed BlackBerry handsets, whose internal components don't measure up to what's inside the latest Samsung Galaxy SIV or Galaxy Note III.
The base model costs $1800 or, for $2300, potential customers can specify an 18k white or yellow gold front-facing Gresso badge. The Gresso Radical is limited to just 999 examples.
---