---
Leaders / Investment
Top of the Game: Financial Planner Andrew Tay
LUXUO catches up with Andrew's busy schedule to find out what it's like to be one of Singapore's most sought after financial advisors and why clients and aspiring associates constantly seek him out.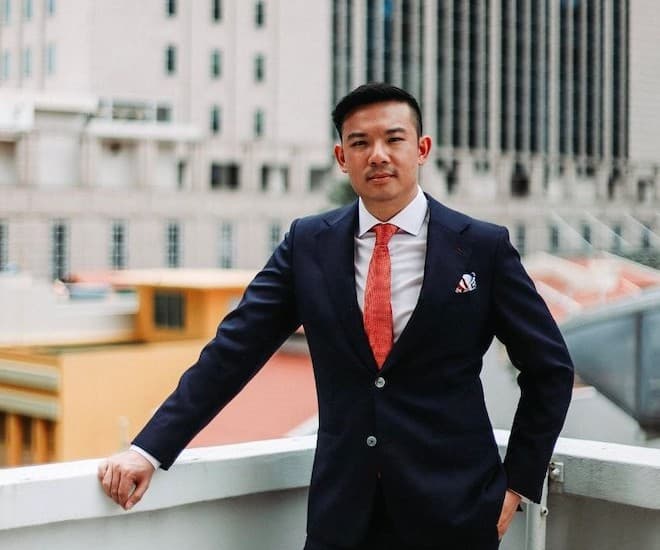 Andrew Tay specialises in effective wealth management and legacy planning solutions for business owners and high net worth individuals, and his clients appreciate that he is more than just a financial planner and advisor, but someone who genuinely cares about their outcomes.
Leading a team of young and vibrant associates as Executive Senior Manager at Great Eastern, Andrew holds a Degree in Business Administration from the National University of Singapore.
LUXUO catches up with Andrew's busy schedule to find out what it's like to be one of Singapore's most sought after financial advisors and why clients and aspiring associates constantly seek him out.
How did you get your start as a financial planner and where do you derive your passion derive from?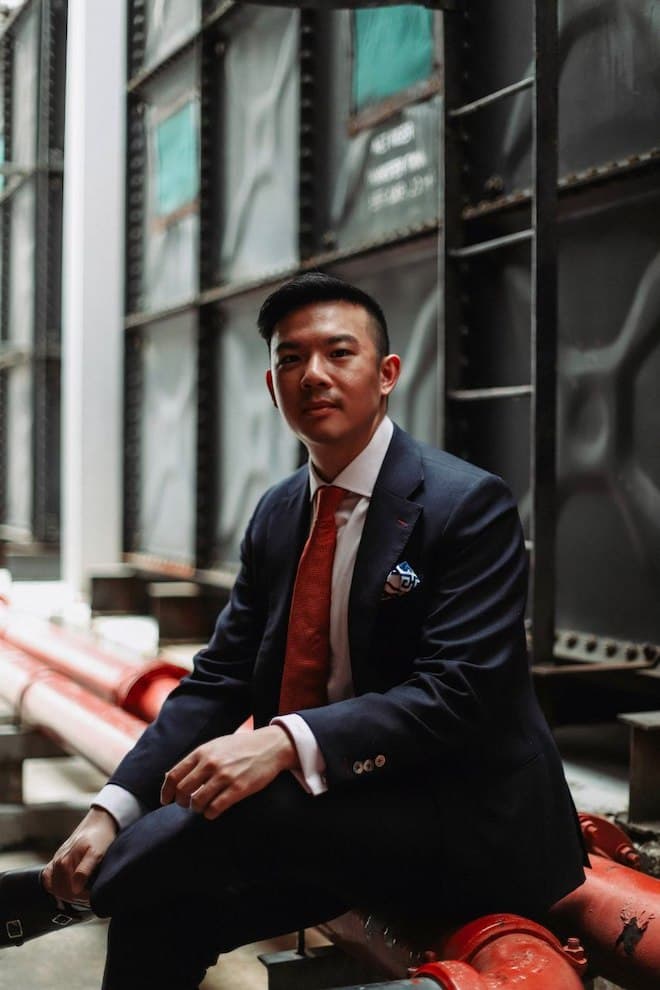 I've had the distinct privilege of working with some really successful people in their industries, from entrepreneurs to individuals on the Forbes Lists, and there's one word that describes the driving force behind them, and that's "authenticity."
While you can't be passionate all the time, you can be authentic to a purpose and for me that has been to serve my clients and partners to the best of my abilities, and really embracing that as my identity.
Interestingly enough, becoming a financial planner was never actually something I intentionally set out to do because when I was in Business School. I saw myself pursuing a career in consulting or marketing strategy — my resume reflected that.
It was only after going through a business case competition by my firm that I fully understood what it meant to be a financial planner. It also widened my perspectives in a few areas. Firstly, that financial advisory is so much more than the often-stigmatised notions that people have about the industry here in Singapore. Secondly, I realised that essentially everyone could use a top-notch planner, and that there was a lot of value I could bring to the table — so it all started from entertaining that thought.
I was fully aware of the stigma associated with the industry, but I chose to become a part of it anyway. Certainly, it surprised many when I took a seemingly 180-degree turn to become a Financial Advisor (FA). But all the compounded learning experiences and internships I took up ended up forming an ideal foundation for my work as a financial advisor, as they taught me a fair bit about how people think, and their concerns and mindsets at different life stages.
Further to that, call me sappy, but I truly felt that this was something that would allow me to build a tribe of clients who I'd be able to not only grow with for a lifetime, but also actually be of value to in their certain times of need. For me there's a sense of purpose and real meaning inherent in the job; I don't think too many jobs can say they offer that.
Leading on from there, some people think careers like being in insurance or property is 'just sales', and something that's 'not too difficult'. What do you say about that?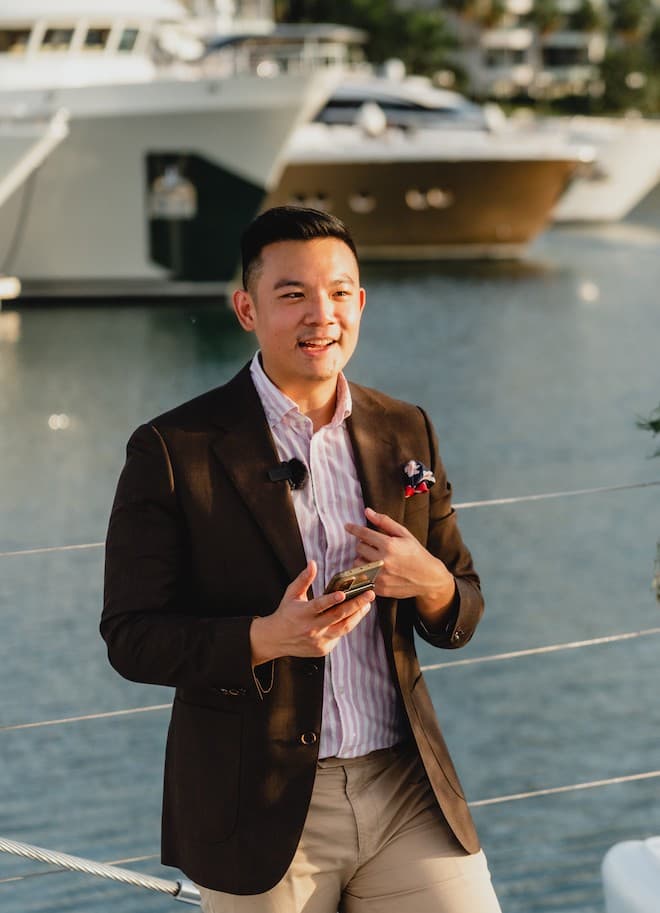 I wouldn't say too much about whether my job is very difficult or not, because I would not want to take away from others' perception of their own roles. What I will offer as perspective though, is that all jobs at a certain level of the ladder have some sort of complexity to them, otherwise everyone would be a CEO of a multimillion dollar firm, would they not?
As an individual you weigh whether a difficult job is worth the effort, stimulation and growth, compensation and whatever factors you decide are important to you.
I wouldn't say my role is particularly technical or requires a 160 IQ to do, in fact you can have the highest IQ but poor EQ and that would not likely make you a very good financial planner.
But having a certain keen level of understanding of certain concepts, the ability to grasp associated ideas in wealth management, then bring it all together into one's own mental models, before then layering that with the ability to educate people about the problems you can help them solve, and inspiring trust and convincing them to take action, with you, for a product that they supposedly cannot see or touch — I do think that requires a certain level of capability coupled with tenacity.
So while the barrier to entry to joining a 'sales' role like mine is not difficult, being the best and at the highest level of anything is not easy, otherwise everyone would be there doing it.
How do you build relationships with your clients? How do you guide them through tough situations?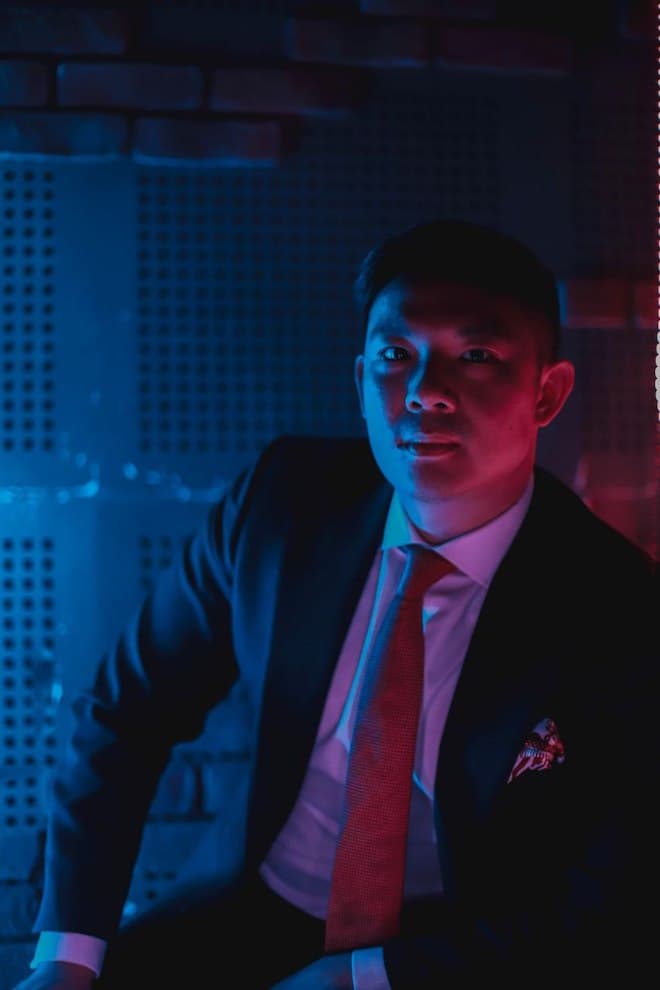 I would say that a few of the core principles I hold dear when it comes to engaging clients is this: to lead with empathy and no judgement, and to always be genuinely curious about the person I am meeting. That helps me listen better and foster deeper relationships — not all of my friends are my clients (most are), but all my clients are my friends.
Also, I love meeting interesting people, and it certainly helps to have an attitude that there's always something I can learn from the person on the other side of the table. I don't think it's just a client thing, this has helped me to have great conversations with people in social settings and life in general as well!
To the point on tough situations where, say, someone just found out they just got cancer, or if they get hospitalised — I think that's the whole point of my role in their life. The first step to this would have been done much earlier when I started working with them and they took up my recommendations to insure themselves properly in this instance, so it's important that I'm good at what I do in order to help uncover needs, and implement the right things.
The point I emphasise to my clients when they start working with me is that while we never expect anything untoward to happen because the statistical occurrences are lower, it could happen to them, and then they become the statistic. As their advisor I then tell them that I don't work in the world of probabilities — I work in the world of consequences, where if this or that happens, we've already had the conversation and did the planning properly way back. If sh*t hits the fan, the last thing they should have to be worried about is the money.
Thereafter comes the here and now, where it's about empathetically reassuring people during this emotional time, and to be a source of comfort to let them know that I am there as a steady guiding hand through the entire process of claims. It's about balancing between managing the client well and being there, and also on the backend working hard to push things through for them.
That's the difference between an advisor who provides proper perspective and counsel, and a salesman who pushes products.
What information do you use to evaluate a client's financial position, and how do clients react to some of these sensitive questions?
For starters, I do indicate at the beginning of my engagements with clients that in order for me to assess and spot potential areas to look at, it's important for me to know the details on their finances. I make it a point to have honest conversations with them about this, and I don't have any issues with clients entrusting me with these things. They trust that I'm good at what I do.
To add, I am discreet with who my clients are, and they have a guaranteed assurance of confidentiality about the information they reveal to me — it is one of my central promises. This is also important because generally my clients refer each other to me within social circles, and the last thing anybody wants is for their net worth to become the talk of the town.
On top of the usual personal net worth and cashflow circumstances, I also do ask questions to understand more about clients' mindsets, proclivities and behaviours with money…
If the client is a business owner, I do ask to understand the business and its financials more as well, as the difference between an employed director and a self-employed one is that for the latter — whether his or her business does well or not has a more immediate impact on the family finances — the future of both aspects is intertwined closely!
You have a strong interest in legacy issues — especially related to entrepreneurs, family businesses where succession questions are key. Tell us more there?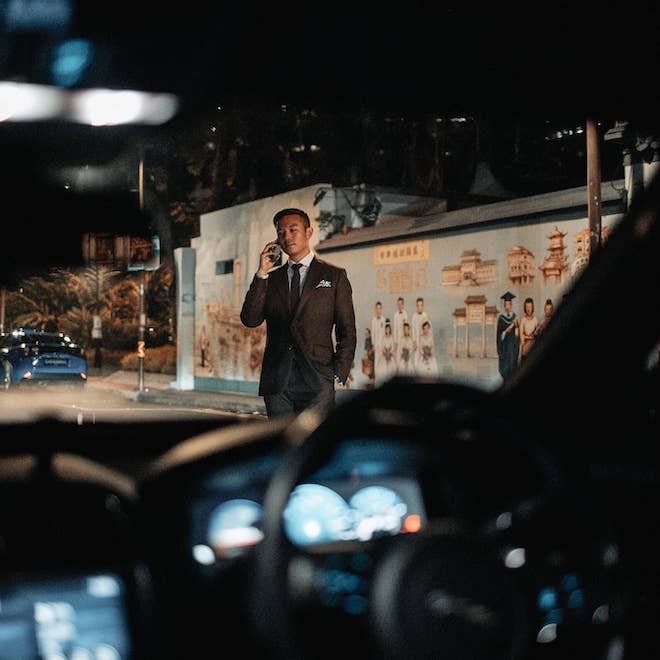 As an insurance expert, part of this is just me being focused on being the best at the space I play in. I am interested in these issues because these are problems I can help solve, with the solutions I offer. Understanding my own product suite is a given, but it needs to come with the understanding of the use cases and applications.
To elaborate with an example, insurance is unique in the sense that it functions as a net worth multiplier, by creating more wealth and money where it didn't exist in the first place. A first principle of this is that a dollar of insurance premium might buy five dollars of guaranteed estate, paid out upon one's passing. Now, if we extrapolate this into a few use cases, this then has utility in areas like creating additional retirement funding, hedging against any outstanding liabilities, legacy planning, estate equalisation, and so on.
Here, the concept of life insurance in wealth management also means that an understanding of estate planning and ideas on where it complements a discretionary portfolio, family office, and/ or trusts is immensely helpful.
To add on, a further understanding of use cases for business owners, such as insuring the key person, helping ensure business continuity or planning for a business exit or succession plan within the context of shareholders' agreements — insurance is the funding instrument to inject liquidity into a business should certain trigger events occur.
Successful, driven clients who are professionals or business owners are very busy being the best at their work, or are 100 per cent all in in building their businesses. I come into the picture by helping them save time as a trusted advisor who helps solve problems they did not know they had, or don't have time to go and figure out on their own.
On a complexity level, and in terms of the reason why I offer value add, most of these are bespoke as each family or company comes with their own set of unique circumstances. The issues are not necessarily the most exciting to the client, and usually left to the backburner, but they are important.
So if the above sounds like jargon-ey gibberish but feel that there is value in having a top-notch advisor to help you look at things from an objective and critical perspective, let's have a chat! I make complex ideas simple and easy to understand.
On a more personal level — I enjoy hearing client stories on how they began, and the things that they have gone through to get to where they are today. It's something I can strongly relate to, which also explains my interest. People generally only see the artefacts of success, which are only the tip of the iceberg, I'm genuinely interested to know it all! Even if we're from different industries and backgrounds, our values often align, and that helps in fostering deeper connections.
How attractive is Singapore for HNWI on a global basis?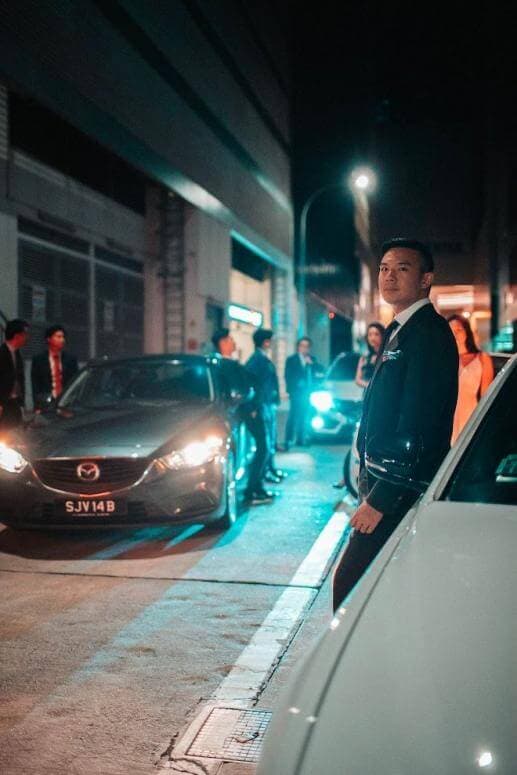 Oh! It definitely is attractive. I do believe Singapore makes a sound destination from both a personal and investment perspective. Two angles, first understanding why people want to come to Singapore in the first place, and then to also look at it from a wealth management lens.
The former personal and family considerations include a safe, clean country with a world class education system and the most powerful passport in the world, should one become a citizen. In addition, we have a stable political, legal, and business environment.
From the wealth management standpoint, Singapore is a tax haven. Among other advantages, we have a relatively low corporate tax rate and top personal tax bracket. There's also no estate, inheritance or capital gains tax. Complementing this is an abundance of all the associated financial, legal, tax advisory, wealth management, and insurance/ financial planning services, so the professional expertise landscape here is quite mature and trustworthy.
A third aspect overarching all this would be the government's pro-HNWI regulatory stand, where you have things like the Global Investor Programme, and the more recent Variable Capital Company (VCC) initiative.
Your favourite mantra that you live by?
I don't have a particular 'mantra' per se, but I do have a set of guiding principles, because I think we're all made up of a collection of our values and principles.
If I had to only pick one right off the top of my head that I like, I would have to say it's developing the skill of thoughtful disagreement. It means learning to hold conflicting ideas in my mind simultaneously, to place importance on finding out what is true, over being right in an argument.
After all, the best way to go through the jungle of life is with insightful people who see things differently from me.
Some people say that the industry is moving very quickly, and that FAs are obsolete. What do you say to that, and how do you see yourself staying relevant for the long-term?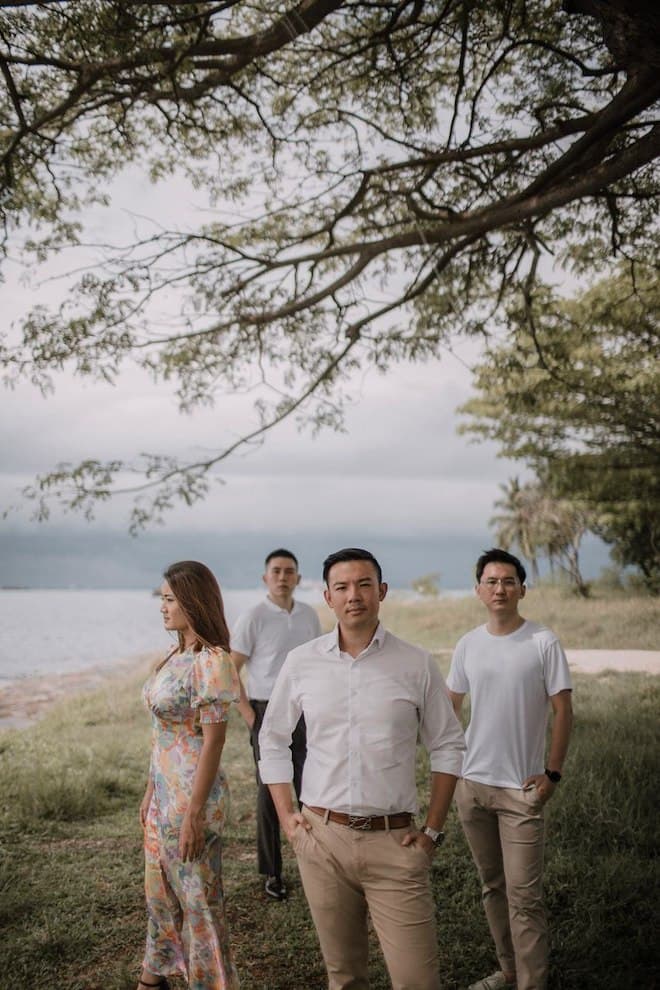 Well first of all, to quote a misquote often attributed to Mark Twain, I think reports of our death are greatly exaggerated. Some people believe that insurtech and various enablers would disrupt the business of financial planners, but I think that financial planning is a sunrise industry that's here to stay. The challenge then becomes whether advisors can keep up with the evolving needs to stay relevant in terms of skillsets and capabilities.
Staying relevant long term to me is not simply about my own financial planning practice. I for one am not afraid of change and innovation because I actively upgrade my skill sets above and beyond the typical insurance agent.
As an agency leader who is actively recruiting strong candidates for my team, it is also about building and leading a successful agency group that's well-poised to answer market needs for and be future-proof. This means that as the leader, understanding future industry trends, being able to spot opportunities, and then having the right business enablers to bring in the business — these are all things I think about in positioning my team for long term success.
If you were to name one mentor who has inspired you in your life and career, who would that be?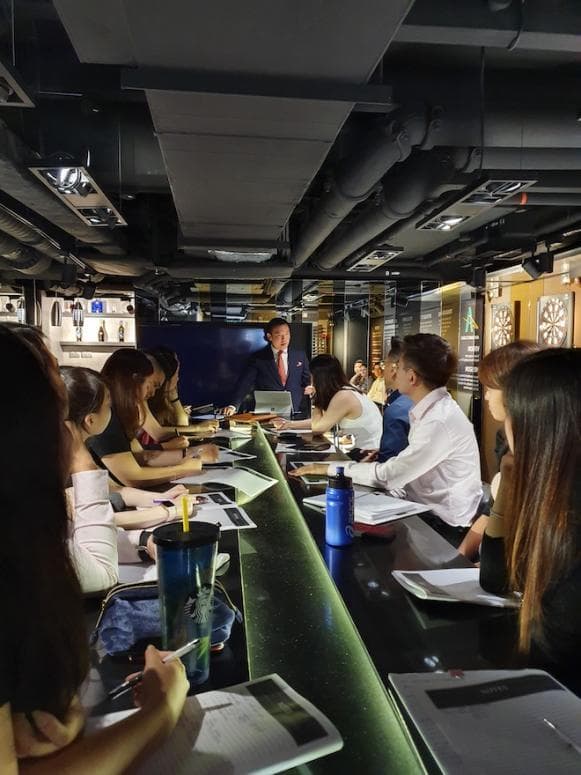 It would be the man that brought me into the business — Colin Ong, who's also the Founder of my agency group of more than 1,100 advisors — Advisors' Clique.
Back then, I joined because of his ability to inspire awe. I am not somebody who is easily impressed but I found myself across the table in his office having a chat about what I wanted in life seven years ago, and remember feeling a sense of respect for the man.
Even today, he continues to inspire and trailblaze the way forward, both in terms of vision for the agency, which is a shared collaborative one across the more than 30 directors. On a personal basis, he is the only insurance director in the industry to have ever been elected to the board of a listed billion-dollar-cap company. Colin sits on the board of City Developments Limited, where he is the Chairman of the Nomination Committee. It's a first, and inspires the dream as to what's possible for me as well.
---
About Andrew Tay
Andrew joined his firm Advisors' Clique in July 2015. From then, he has managed to achieve numerous top accolades in financial services, and he credits this to having some of the best mentors in the industry, and certainly the many clients who have entrusted him with their lives.
Andrew has qualified for Court of Table membership, with a 6-time consecutive MDRT. Further to this, he qualified the past five years as a Lifetime EntrePlanner — representing the top 1 per cent of advisors in Great Eastern. Recently winning Top Agency Manager in his agency of more than 1,000 advisors, earlier awards include Associate of the Year, New Associate of the Year, and Top Rookie Awards with his firm.
In addition to his Bachelors', Andrew holds an Advanced Diploma in Wealth Management, and is concurrently a Certified Financial Planner, Chartered Financial Consultant and Chartered Life Underwriter (CFP, ChFC, CLU). Further to this, is also a certified Estate Planner (ASEP), is Qualified with the Institute of Banking and Finance Singapore (IBFA), and holds several other professional certificates in his field. With these perspectives in mind, he hopes to be able to add value to you and your family as a trusted advisor.
Andrew has also spoken at several industry and regional platforms — the latest notable event being Platform Speaker at Great Eastern Malaysia's Great Leo Conference to an audience of 2,000.
To reach out to Andrew directly for a chat on your financial planning, or if you're considering a career in the space, reach out to him at andrewtayky@rep.greateasternfa.sg, or drop him a DM via Instagram @drewyberry.
For more reads on Leaders, click here.
---