---
Culture / Events
Westjet Gives Airline Passengers Early Christmas
Canadian airline WestJet treating 250 passengers to an early Christmas.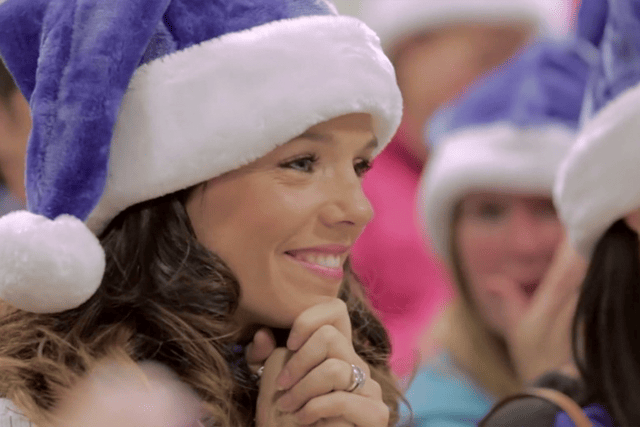 Christmas came early for over 250 passengers after Canadian airline WestJet provided them with their Christmas wishes this holiday season through a campaign they call "WestJet Christmas Miracle".

For the stunt, 19 hidden cameras and a giant projection screen disguised as a gift-wrapped present were installed at the departure lounges of Toronto and Hamilton international airports in Ontario.
After scanning their boarding passes, passengers were put in touch with a live Santa who called out children by name and asked flyers what they wanted for Christmas.
As the passengers confided their heart's desires, the WestJet team frantically jotted down the growing wish list and dashed to nearby retailers to make their wishes come true.
While passengers were in the air, the guerrilla elf team of 150 people were dispatched across retailers in Calgary buying toys, a snowboard, tablets, cameras, socks and underwear (a cheeky wish made by a flyer who may have suffered wisher's remorse) and yes, a big-screen TV.
Gifts were frantically wrapped, complete with bows, tagged with the family's names and rolled out on the baggage carousel to the happy shock and awe of unsuspecting flyers.
Needless to say, there were tears, incredulous laughter, hugs, a few fist pumps, and a few rhymes, a la "Twas the Night Before Christmas."
---