---
Culture / Art Republik
Underwater Maternity
Adam Opris captures pregnancy in all of its glory in his recent photography series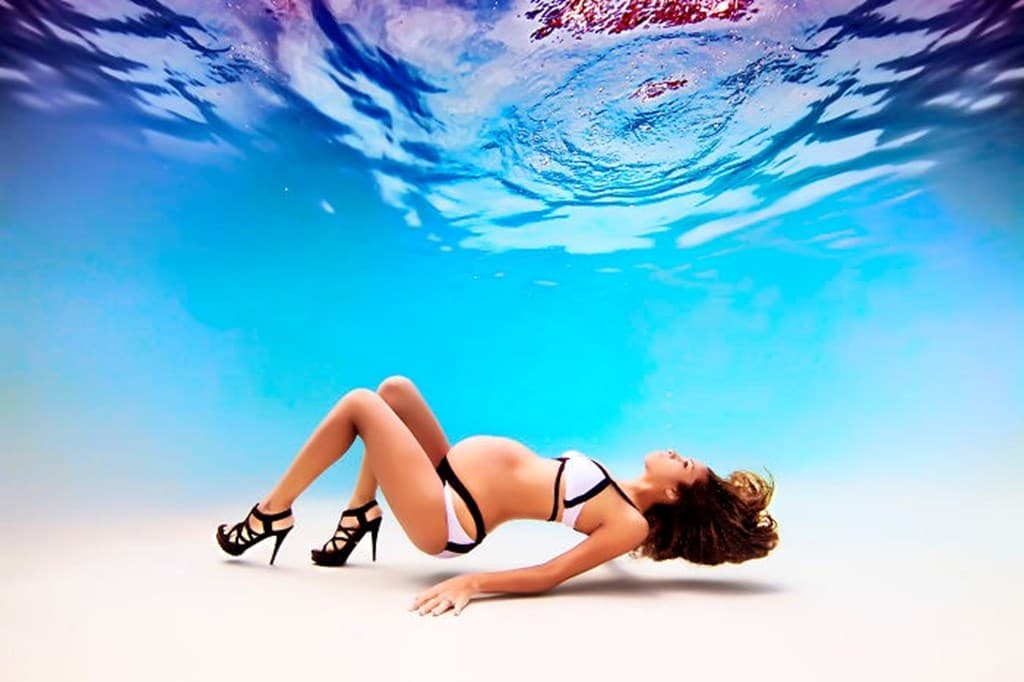 Wedding and lifestyle photographer Adam Opris has recently released an enchanting photography series showing pregnant women posing underwater. Like an elegant water nymph creature, his subjects are captured floating, twirling and gliding through the water. With their large bellies in focus, the mothers graceful disposition reinforces her delicate and fragile state, as well as their care for the life growing within. In a way, her peaceful body in the water also symbolizes the little infant in her belly, swirling around in nebulous wonder. Some photos even include the paternal figures, effectively creating the family's first portrait. Like this one, Opris has also shot numerous underwater series such as underwater kids and underwater brides.  
Growing up in South Florida, the photographer's entire life was practically spent in the ocean. Opris explains, "With that great love for water, I am bringing mermaids out of my maternity clients. By embracing buoyancy and enabling these pregnant women to be free, I am creating magic to capture pregnancy in all of its glory!"
To view more of Adam's work, visit his website and facebook. 
via bored panda 
---