---
Culture / Art Republik
Saint Laurent Rive Droite Exhibits Robert Mapplethorpe's Original Works
From 17 February to 17 April, discover the progressive and thought-provoking masterpieces of Robert Mapplethorpe, with limited edition lifestyle products by Anthony Vaccarello.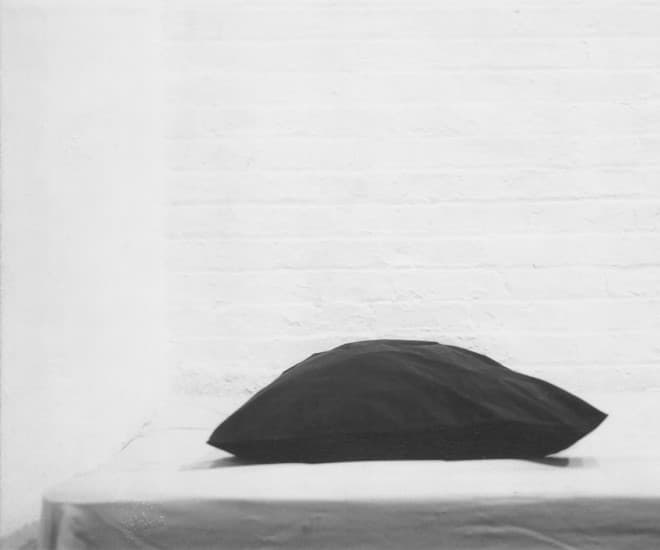 In partnership with the Robert Mapplethorpe Foundation, creative director at Saint Laurent Anthony Vaccarello pays tribute to Mapplethorpe's works with an exclusive exhibition. Starting from 17 February to 17 April 2022, an array of the acclaimed photographer's original works will be displayed at the Saint Laurent Rive Droite shops in Paris and Los Angeles.
Courtesy of Thaddaeus Ropac Gallery and Morán Morán Gallery, the exhibitions will have silver gelatin photographs and still life polaroids, portraits and nudes. Along with the exhibitions and with licenses by Artestar, Belgian fashion designer Vaccarello has designed a distinctive lifestyle collection. The limited edition includes bags, clothing, porcelain, pillows, and leather goods. All lifestyle products are illustrated with a photograph by the artist and are available for purchase at both stores.
Mapplethorpe is renowned as one of the most important and progressive artists of the twentieth century. His powerful and provocative body of work is exemplary in challenging the standards of classical aesthetics. The American photographer was established as an icon of an emerging avant-garde scene in underground New York, along with his then-lover and artistic collaborator Patti Smith.
Famously known and recognised for his black-and-white photographs, Mapplethorpe showed how he had mastered the art of shapes, light and shadows. This was demonstrated in still life compositions, male and female nudes as well as portraits. His pieces explored fetishes, queer culture as well as the fluidity of gender, sexuality and identity. All of which unmistakably contributed to several open conversations today, in the age where non-binary inclusion and movements on gender fluidity are more common than ever.
For Mapplethorpe, photography was a platform for liberation and transgression — to eventually reclaim gender and sexuality for himself and the world. The progressive refinement of his pictorial vocabulary gave new perceptions to photographic art and elevated the art form to the same reverence as sculptures and paintings. This paved the way for future generations as his legacy lives on through the foundation he created in 1988 to promote his artistic vision and support photography at institutional levels. Additionally, the Mapplethorpe Foundation supports research, care and education related to HIV/AIDS. The visionary artist passed on in March 1989 as a result of AIDS.
See the exclusive Rive Droite Robert Mapplethorpe collection on Saint Laurent's website here.
Locations:
213 Rue Saint-Honoré, Paris
469 Rodeo Drive, Los Angeles
For more art reads, click here.
---