---
Culture / Art Republik
Artist Nicolas Lefeuvre Launches a New Book: "Ink Works 2010-2021"
In addition, he will be showcasing his new artworks at the Fossils Dance exhibition.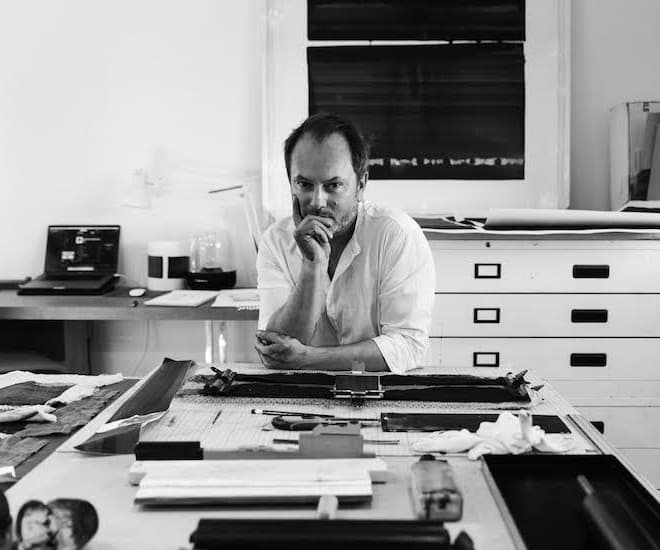 In the new book by Nicolas Lefeuvre titled "Ink Works 2010-2021", the artist's creations over the eleven years are compiled into this publication. Using ink as his primary source of material, Lefeuvre's artworks are mostly in shades of blue or black. To him, he feels that these colours are the most attuned to expressing his emotions.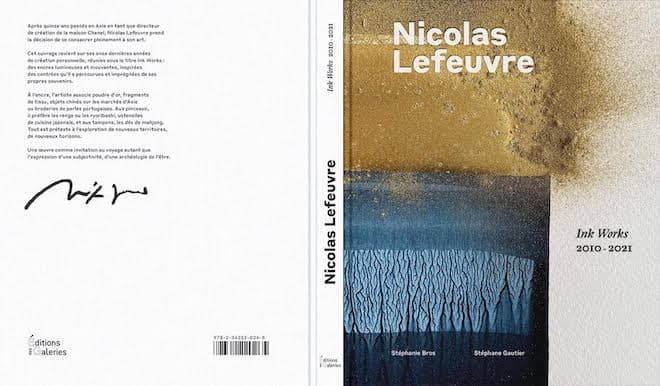 A look through the book, one would notice that juxtaposing the deep blues and striking blacks is gold. This metallic hue represents the search for contrast that Lefeuvre constantly seeks. Apart from incorporating gold powders into his paint, the artist also loves to incorporate different textures into his artworks.
Though one may not be able to "feel" the textured surface from the book, Lefeuvre is fond of using linens and embroideries and we would strongly recommend viewing his artworks in person. Always looking for novel ways to create his painting, Lefeuvre's tools are not the usual brushes but can be anything from Japanese chopsticks to stamps and others he can get his hands on.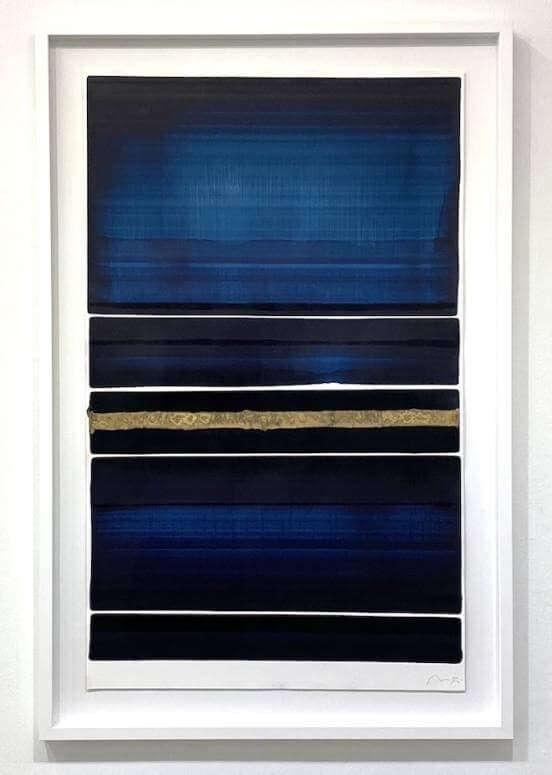 Each painting in the book can be thought of as a particular life experience that Lefeuvre had undergone. From his days at Chanel where he was the creative director to moving to Asia, the pieces he created were inspired by the lands he has travelled and imbued with his memories. In a way, the book is an invitation to travel, an expression of subjectivity and a chronicle of Lefeuvre's journey in life.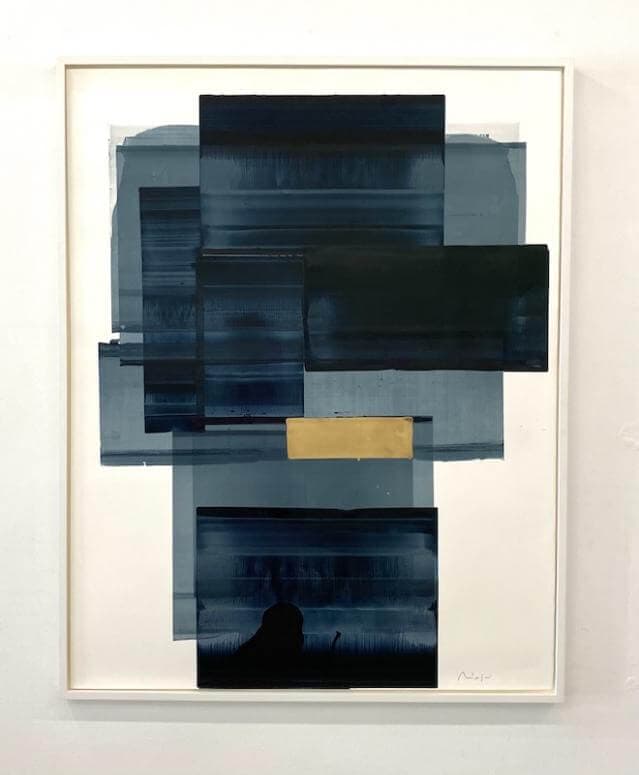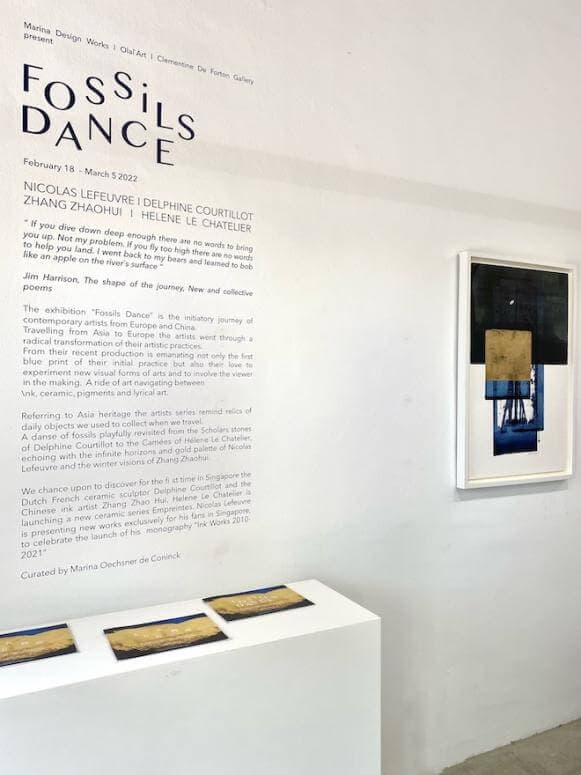 Accompanying the launch of Lefeuvre's book, he will be displaying four new paintings at the Fossils Dance exhibition. This group art show put the spotlight on artists who use ink and ceramic as their medium of creation. Curated by Marina Oechsner de Coninck, in partnership with Olal'f Art and Clementine De Forton Gallery, three other artists join Lefeuvre in presenting their works. The title of Lefeuvre's exhibition at Fossils Dance is "About Time and Space".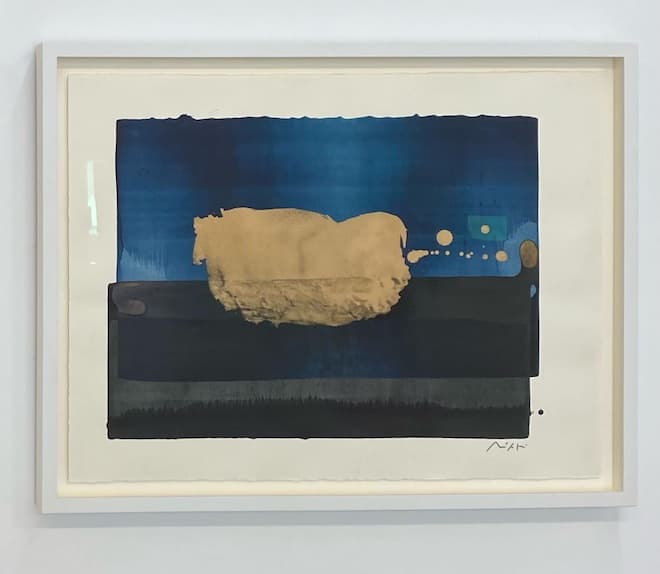 Fossils Dance Exhibition happens from 18 February to 5 March at 63 Spotts Art Gallery
63 Spottiswoode Park Road, Singapore 088651
Opening Hours: 10am — 7pm
For more art reads, click here.
---