---
Culture / Art Republik
Drawing From Memory
Stefan Bleekrode creates detailed sketched of cityscapes from his memory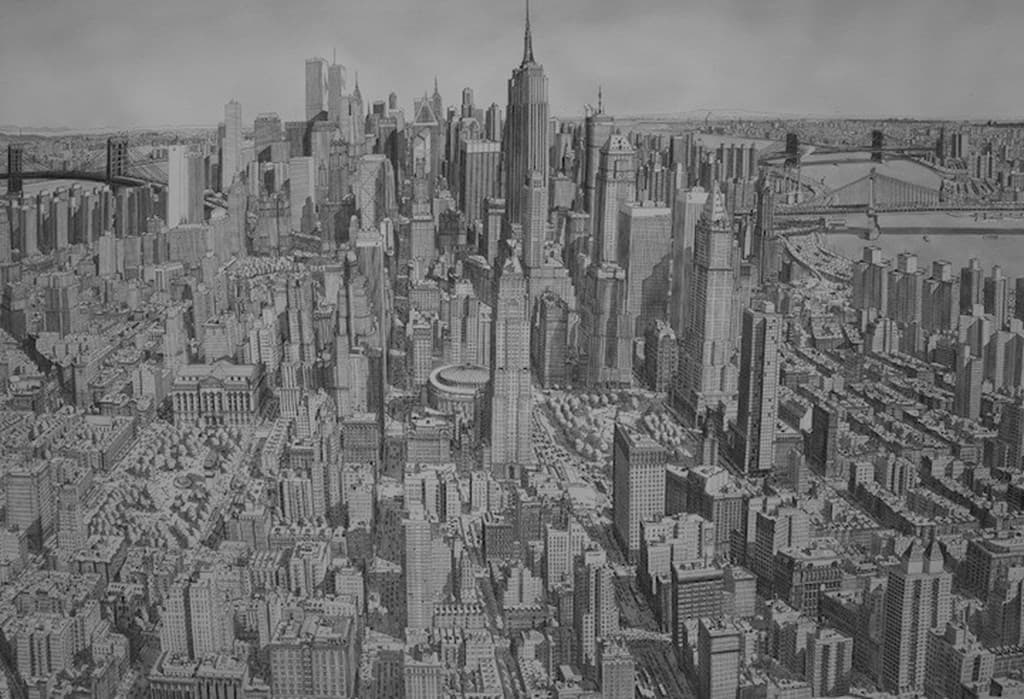 Observe an object for a few seconds. Now look away and attempt to capture the intricacies and details of that object on paper. This superhuman-like power is possessed by Stefan Bleekrode- a Netherlands-based artist who has the ability to draw straight from his memory. In his recent series, titled Cityscapes, he creates detailed drawings of cities straight from his memory of the place. Places in the United States and Europe, such as The Three Bridges in New York City and the London Terminal, are captured with such exquisite details that would makes it somewhat impossible to believe that they were sketched from memory. The multitude of windows and panels on skyscrapers and the density of buildings and traffic provide a realistic depiction of his drawn cities. Each sketch is a "snapshot" of his sightings while traveling and going through his daily routine (although he does not have a visual reference for his drawings other than his mind's eye). Due to the fine details of his work, each piece takes him between four to five months to complete. Another interesting feature in some of Bleekrode's drawings is his combination of elements from multiple cities into a single cityscape. This represents the feeling of being in several places at once- a very realistic emotion experienced by a traveler in a new city. 
His series brings to mind the works of the British Artist Stephan Wiltshire, an autistic artist who is also capable of drawing large cityscapes in great detail from his memory. Wiltshire visited Singapore earlier this year to create a drawing of the city skyline. 
To learn more about Stefan Bleekrode, visit his Website Here. 
via My Modern Met
---