---
Style
Weight Watchers: The Increasingly Important Component of A Watch
Is there an ideal weight for a watch? While there is a cheery race towards the lightest possible watch, there are some important caveats. We find out what industry leaders and experts think.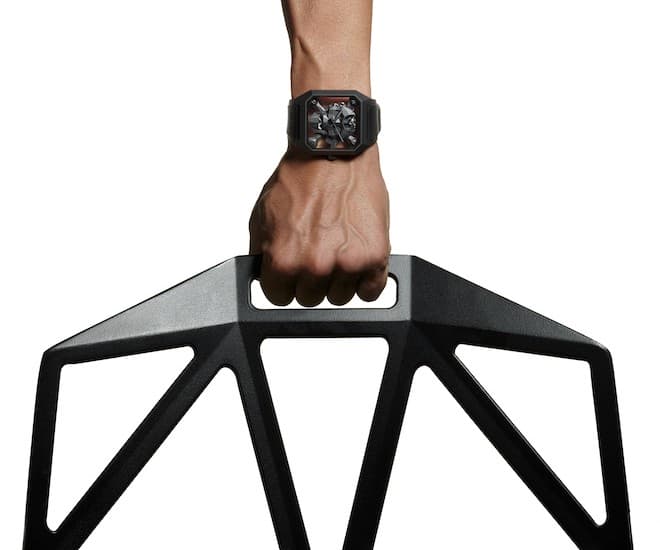 Jean-Paul Suchel, the technical director of Bell & Ross, spends a lot of time studying people choosing a watch. And what strikes him every time is the way they often cup a selection in their palm. "They stand there in the shop and they weigh the watch in their hand. They want to feel it there," he says. "The fact is that watches are part of the jewellery world, and with jewellery there's a direct correlation between weight and value, because of the historic use of precious metals. That's only helped to solidify the association between heft and quality. A watch may be a small piece of material really, and yet prices are quite high, so unconsciously people feel if there's no real weight to a watch, then there's no value."
That is a conundrum for the watch world, especially as lighter weight materials the likes of titanium, ceramic, and latterly the more experimental likes of silicon nitride and carbon composites are embraced by the watch industry, if often for qualities such as scratch-resistance and durability. Panerai has its Carbotech, IWC its use of boron carbide, also an extremely lightweight material, and a ceramic-titanium relationship on the side; Roger Dubuis and others have explored cases in silicon; you may recall that one sort of silicon is already in wide use as the balance spring, otherwise known as the hairspring. Silicon is half the weight of titanium.
Indeed, much as aluminium has entered the mainstream for chassis design in the car industry, thanks to the pioneering work of Jaguar and Audi, so titanium looks to be on the brink of entering the mainstream in watchmaking, not least because it is now only around 15 per cent more expensive than steel.
Steel watches are still aplenty in the market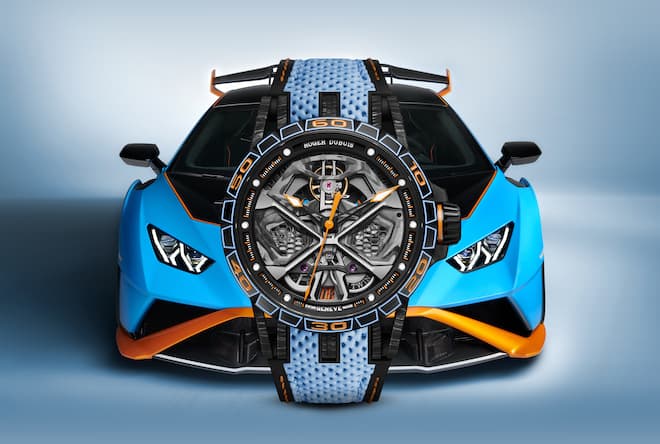 And yet there are still more steel watches on the market. The demand for weightiness — for a sense of presence on the wrist, if not actually for something that feels too heavy — is why steel is still the industry's go-to material. That is what Zenith's product development director Romain Marietta reckons, aside from the fact that steel is easy to work and has appealing light-reflecting qualities. Add in that milling out excess steel is feasible but expensive (no puns intended here – Ed), and it is no wonder many, maybe even most, watches are heavier than they strictly-speaking need to be.
"The fact is that what's on your wrist is about feeling, a sensitivity to its weight, so weight is important," he says. "But it's another thing to say that you always want to aim for a lack of weight because if a watch is too light it can seem a bit cheap. That means you've got to re-educate the customer to get beyond that idea — and that isn't easy."
That has not stopped the industry from trying. Certainly, having binged on outsized pieces, it has recently strived to lose a few grammes, even if the motivation to do so may not be entirely a matter of ergonomics of course, as Marietta notes. "Sometimes it's just a demonstration of innovation, of technical competence for the brand at large."
That is why, for the likes of Richard Mille — makers of the world's lightest watch to date, the RM 50-03, made using graphene and weighing, all in, 40g — or for the likes of Roger Dubuis, for instance, a lighter weight watch gives off the right message: that the brand is as much a technological one as a watchmaking one.
"A lighter weight works for us just as it wouldn't work for a brand associated with gold watches, which of course people want to be heavier," says Roger Dubuis' product strategy director Gregory Bruttin. "But you have to use a technologically advanced material to achieve that lightness in the high-end watch world, because it's those materials that are perceived as suitably high-grade. You could make a very lightweight mechanical watch using plastics, but that wouldn't work, image-wise".
A heavyweight challenge of balancing every factor of a watch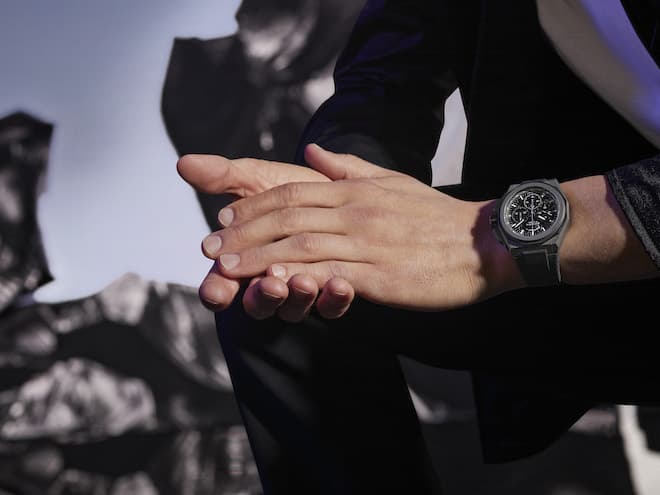 The challenges of achieving less weight are not insignificant. With weight just one factor in the overall ergonomy of a watch, alongside its fit, size, functions and so on, there is always a balance to strike. Even with the strength of titanium, there remains a crucial interplay, for example, between the protective nature of sheer heaviness — a steel watch remains very successful at absorbing the shocks that can otherwise damage a movement — and the comfortable wear of its lightness. Heft, or the lack thereof, is more complicated than any one material, no matter how innovative or mundane said material might be.
Sometimes that balancing act is literal. Zenith's research now is towards lighter weight parts for the movement – which have the added benefit of energy preservation – knowing that the rotor in an automatic has to have a certain heaviness to even function.
Certainly skeletonising a movement, with all its steel and brass parts, looks impressive but does not save much weight, maybe 15g, reckons Suchel. In fact, the best way to reduce weight in a movement is to make it handwound, he points out, "but the market generally doesn't want that now." So that leaves the watch's superstructure — case and bracelet — as inevitably the focus for weight reduction; and perhaps, subliminally, shaving off some weight lies behind the trend of late of putting bracelet based watches on NATO straps. That is why Bell & Ross' BRX1 model has a bracelet made from a mix of titanium, ceramic and rubber, to get the best balance of weight and strength. And why Zenith recently introduced its first fully carbon bracelet.
But, however much you play with proportions and materials, there is no shaking the role that customer perception plays. "You can't even discount the importance of the impression of weight as opposed to the actual weight of a watch," Suchel stresses. "If a watch is well designed, if the bracelet is flexible, the lugs positioned properly and so on, it won't feel as heavy as a less well-designed watch that, put on the scales, is actually lighter. We're talking about the mix of the objective and the subjective here. Ultimately this is almost beyond technology and design. It's a matter for psychologists".
And, indeed, psychologists have looked into it, seeing how consumer psychology has long underlined an association between weight and substance. From the heavy car door suggesting build quality to the most hefty of whisky bottles for the most refined of blends, the association is a distinct one. In vernacular English to be 'lightweight' is to suggest a lack of integrity, worth or personality; conversely, 'heavyweight' suggests something of import and seriousness. Maybe watchmaker Grieb & Benzinger had it right when, back in 2012, it unveiled its Blue Sensation, proudly claiming it to be the world's heaviest platinum watch.
The weight of a watch matters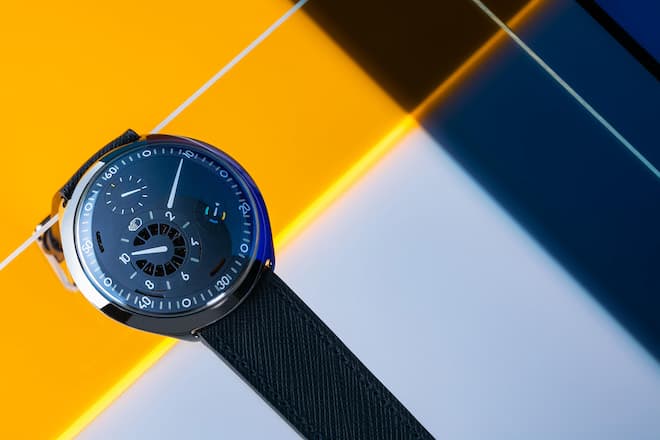 After all, studies have shown that in many categories of purchase, weight has a small but statistical influence on consumer estimations of value and quality. A seminal study in 2007 by the University of Bangor, in the UK, found that the assessment was largely subliminal and very subtle but no less very real: reduce an empty container by 15 per cent and consumers typically valued its contents at the same as at the original weight; reduce it by 30 per cent however, and suddenly those consumers wanted to pay less for it. Given the choice between a lightweight container and a very lightweight one, consumers are more likely to choose the heavier of the two.
But what was more revelatory still was the fact that expectations mattered: consumers' notion of the perceived value was shaped by how much the product matched their expectations of what it would weigh. The more those expectations were disrupted, the more their value judgement was affected. Other studies — based around perceptions of bottles of wine — have shown that consumers expect heavier bottles to be more expensive (and, via another, better known twist in consumer psychology, hence to be better quality).
Remarkably, a few years ago it was discovered by one prototype engineer, on taking apart his Beats headphones, that they contained small metal weights with no apparent function other than to contribute some 30 per cent of the headphones' total weight. "Weight makes the product feel solid, durable and valuable," he noted. Could that happen with a watch? Further back in his career Jean-Paul Suchel recalls working on a prototype titanium watch for one unmentionable brand, which was subsequently deemed to be too light — so weight was designed back into that as well.
If our feelings about weight are so deeply ingrained, one might imagine that something so deeply personal as a watch will always be likely to veer towards the heavier side. Yet what is perplexing is that this cuts against changes of perception when it comes to so many other objects, in which lightness is in some cases fetishised, but certainly seen as a progressive and desirable quality — something that marks that object as belonging to the future and not laden down by the weight of the past. From smartphones to bikes and tennis racquets, sneakers to furniture to clothing, all have grown progressively lighter over the last decade — and are celebrated for being so — without sacrificing other material benefits. Expect something to soon be heralded as the next big thing for being made of metallic micro-lattice — a mesh so light that it can sit on top of a dandelion without crushing it.
"When you design a product weight is super important — and not just how much of it there is, but how it's distributed," explains Benoit Mintiens, the founder and designer of Ressence — whose Type 2 watch weighs in at just 30g without the strap — and, as an industrial designer by trade, a man who has also turned his hand to other weight-sensitive products the likes of baby strollers and even shotguns.
"And in the design world generally the more modern, the more lightweight, the more futuristic, the more lightweight," he adds. "Yes, with a watch you need some weight to protect the 'organs' inside. And there's a limit to how light a watch can be, mostly for reasons of handling — if it's too light it gets easily dropped. Lightness is, I think, a matter of the object's purpose. But ultimately a lighter watch is a better watch. Brands making heavy watches are the ones that are not really selling watches — they're selling brands."
Light(weight) at the end of the tunnel?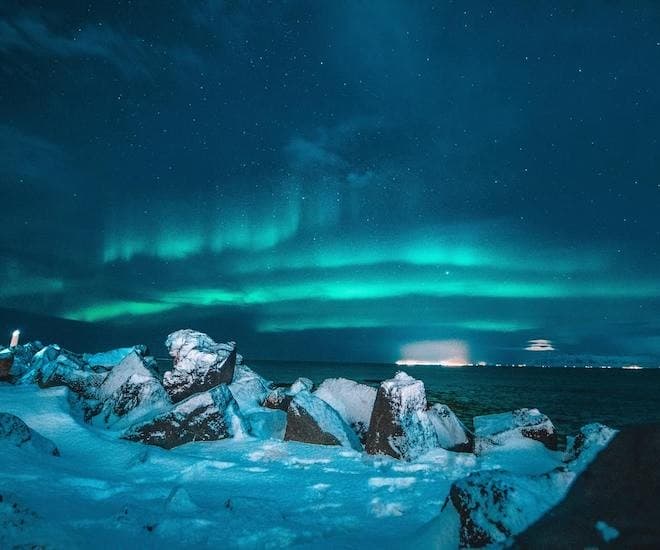 "I think that association between weight and quality is changing," insists Vivian Stauffer, CEO of Hamilton. The brand, though at a more accessible price level, has used titanium and aluminium in its pieces, and is currently working on a project with Smartflyer, an electric-powered aircraft concept (seen here) from which the watch brand hopes to glean some insight into the use of superlightweight, carbon-based materials.
"The trend for smaller watches over the last decade has seen people get used to a little less weight on their wrists – simply because there's less material in the watch — and high prestige brands' experimentations with lightweight materials have also seeded the idea that lack of weight doesn't mean lack of quality," he adds. "And I think weight will become more important as sustainability becomes more part of the discussion around watches — when materials become more highly valued for their environmentally-friendly qualities. Give it a generation or two and it's a heavy watch that might be associated with cheapness."
Heaviness, so often associated with security too, may come to be associated with unnecessary excess, with inefficiency, wasted energy and the pollution that comes with it. A heavy watch might come to be seen as a poor use of resources, especially by a younger customer who's grown up with watch-wearing as the exception not the rule — a barely-there activity monitor aside maybe.
Indeed, given just how traditional the high-end mechanical watch world is at heart, the use of what we now perceive as being high-tech, and so lightweight but strong, materials is a recent phenomena. "You might think progress in watchmaking stopped somewhere in the middle of the 20th century," says Roger Dubuis' Bruttin, "but over the last 20 years we've seen more makers respecting the watchmaking tradition but trying to give the customer some real added benefits, mostly through using non-traditional materials. Some watches are moving closer to being part of something more like the art world, or like haute couture in fashion. And as in fashion those ideas will filter down."
A world of high-tech and lightweight material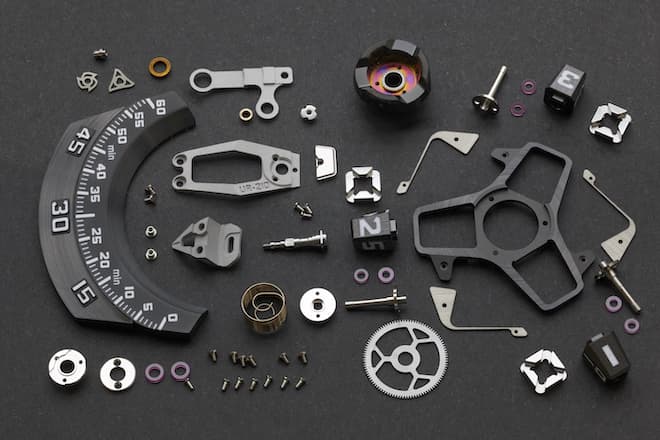 That's why Adrian Bosshard, CEO of Rado, a company that made its name by embracing a high-tech, lightweight ceramic 35 years ago this year, believes that it is inevitable that typical watch fans will come to appreciate the benefits that these materials bring, lightness just being one of them. In fact, as a kind of trade-off, any doubts about the lack of heft will be compensated for by these other benefits. "Right now it might be that we even associate weight with masculinity," he suggests, "but this will change, and I think lighter weight mechanical watches will bring the interest of more women too."
Watchmakers with unisex appeal, and a tradition of creating jewellery for women, have also weighed in over the decades. Bvlgari in particular has experimented with aluminium and magnesium long before it was fashionable to do so. Now that it is part of the dynamic stable that includes Zenith and Hublot, it seems that the lightweight shift is a real one, or maybe just a real opportunity.
But others are not so sure. He will not go so far as to call the drift towards lighter weight watches a trend, but Martin Frei, the designer behind Urwerk, does see it as essentially just another paint on the watch designer's palette, that the feasible differences in weight between one mechanical watch and another may give those two watches a different ambience, but that is about it.
"It's a quality that a designer can play with in a watch and that matters because there are only so many qualities you can play with," he says, giving, for example, the difference between his 210 model, one of his favourites, and one of Urwerk's heaviest, and the recent 210 'Maltese Falcon' lightweight version of the same thing. "You might think there's a straight evolutionary line from the first bicycle to today's mountain bike, that the latter is a major improvement on the former. But that's not clearly the case, because there's only so much you can do with a bicycle."
So perhaps this question of weight is not just a psychological one, but a philosophical one. "In theory, as with other things, we should see the same shift to the light weight in watches, but I'm not sure we will," reckons Rolf Studer, the CEO of Oris, which has used carbon for the cases of a number of its watches. "To me it feels part of that process of watchmaking being increasingly about pushing the boundaries — using the most recycled materials, being the smallest, the thinnest or the lightest — even if doing so doesn't always make much sense, because really it's more about brands creating a good story.
"The thing is that, to my mind, a lightweight bike has an immediate added value, but it's not so clear that's true of jewellery that tells the time," he adds. "To me the lightweight in watches seems conceptual more than anything."
For more watch reads, click here.
---