---
Style / Accessories
The State of the Luxury Industry 2019 – Luxury's Past, Present and Future
Digesting 4 luxury reports and analysing data from Altagamma, Bain & Company, Boston Consulting, McKinsey and Mintel, LUXUO breaks down the State of the Luxury Industry, its future trends and the evolving needs of the next generation of consumers
Since consulting firms like Altagamma, Bain & Co., Boston Group and Mintel have been tracking the growth of the luxury industry on both the consumer and brand side of the spectrum, we've seen the luxury goods sector expand exponentially over the last decade. According to Altagamma Worldwide Luxury Market Monitor, the global luxury market has growing twice as fast as global GDP, on track to hit 1.26 trillion euros by end 2019.
True-Luxury consumers generated 30% of the luxury market or 278 billion euros, expected to hit 395 billion euros by 2025
The luxury goods sector is also rapidly changing, buffeted by the ebbs and flows of geopolitical and socio-political upheavals. Just two years ago, one could depend on an European metropolitan city like Paris to be a bellwether of luxury growth, named in 2017 by real-estate research firm Savills as capital of luxury retail after it experienced the biggest growth in terms commercial luxury boutique openings. In the East, one could look to Hong Kong, an Asian financial hub where the world's top brands situate their regional headquarters.
Past, Present and Future: State of the Luxury Industry 2019, looking towards 2025
According to the BCG Luxury Market Model, 75% of the 2018-25 market growth is expected to come from Chinese True-Luxury Consumers
Today, both cities are a battlegrounds for colour-coded protestors: Yellow vests along Champs Élysées and black shirted rioters along Tsim Tsa Shui. Once proudly only "Made in France" labels like Louis Vuitton are setting up factories in the United States, with farsighted Chief Executives like Bernard Arnault, keeping a step ahead of trade wars as US President Trump up-ends decades of geopolitical and economic stability in the developed world.
As the year comes to a close, the luxury market too has become a battleground every inch as heated as the socio-political, trans-national issues which fester. LVMH, looking to shore up its hard luxury segment (aka watchmaking and jewellery credentials) went on a shopping spree, acquiring American jeweller Tiffany & Co. (keeping in mind that a historic arrangement means that Patek Philippe watches are offered in Tiffany boutiques as well – it needs to be seen if LVMH would be selling Patek Philippe watches by proxy when the acquisition is confirmed mid-2020), Kering Group a fierce rival, has leaned into its soft luxury (couture and leather goods) advantage, attempting to diversify its dependence on Gucci with fast growing alpine streetwear label, Moncler. Richemont Group too, has been shopping – acquiring pre-owned watch retailer Watchfinder (by proxy, becoming the largest pre-owned Rolex dealer in the UK) and doubling down on eCommerce as it inks deals with Alibaba and makes further investments into Net-A-Porter. While the strategies of the world's biggest conglomerates differ, the objective is the same – competitors struggling for a shrinking share of consumer spending, even while the ranks of the wealthy rise, exacerbating income inequality with a corresponding shrinkage of the middle class.
"Young Chinese consumers view ownership and affiliation with designer brands as a form of social capital. (They are) not just something to wear, but a lifestyle choice that marks them as part of a distinct and exclusive community. Most these young consumers are fresh to market, presenting both a tantalising opportunity and an implicit imperative for brands to stay current, or risk losing out to more digitally savvy rivals." – McKinsey Luxury China Report 2019

The biggest trends in Luxury to watch
Despite a recent contraction in fine art sales and fluctuations in jets and yachts, demand for luxury continues to grow: 8% overall compared with the previous year. On the back of rising Chinese wealth, the injection of millions of new luxury consumers has altered traditional dynamics of the luxury industry, creating a $1.2 trillion euros market. 10 years ago, Chinese shoppers were less than 15% of the global luxury consumption, this year, they accounted for 35% of the market and is expected to rise to 40% by 2025.
More than 100 million Chinese in the top 10% of the world's wealthiest and that these families overwhelmingly (83%) want their scions to get educated in the West, that is to say UK and US. That's a lot of wealthy Chinese students with annual personal expenditures of just under 35,000 euros.
According to the BCG Luxury Market Model, 75% of the 2018-25 market growth is expected to come from Chinese True-Luxury Consumers. Defined by the Boston Consulting Group in 2015, as those born and raised in the lap of luxury, where compromising with brands and products is not an option. This category of  luxury consumer  is about exclusivity and customisation these type of customers do not like to experiment and purchase luxury to reward themselves.
Globally, True-Luxury consumers generated 30% of the luxury market or 278 billion euros, expected to hit 395 billion euros by 2025 with the bulk of the growth coming from three other categories: the Status Seeker, defined by BCG as "followers" unlikely to experiment and buying well recognised luxury products to show off wealth and success; the Little Prince, consumers aged 18-25 to whom luxury consumption comes as a second nature as a result of being born  into wealthy families. To this group, luxury is about innovation and being cool and while they are statistically impulsive shoppers, meaningful interaction with the brands is especially important. Additionally, they are top spenders on travel; Finally, the Fashionista, a penultimate trendsetters and consumers of fashion, knowledgeable on all brands and prevailing trends. These highly opinionated shoppers love experimenting with different styles, seeking fun and creativity in products and brands.
Millennials, typified as the Megacitier category of consumer, defined as shoppers where luxury is about the latest trends, quality and customisation with global aspirations; a predicted to grow from 32% to 50% of the personal luxury market by 2025. A confluence of Credit Suisse estimates and McKinsey Luxury China Report 2019 underscores another specificity of great importance -that there are more than 100 million Chinese in the top 10% of the world's wealthiest and that these families overwhelmingly (83%) want their scions to get educated in the West, that is to say UK and US. That's a lot of wealthy Chinese students with annual personal expenditures of just under 35,000 euros.
Meanwhile, the generation expected to supplant millennials only represents 4% of the personal luxury market at the moment but Gen Z consumers exhibit behaviours and values that will set the tone for the future of the luxury industry.
Evolution of Luxury Consumer Wants and Needs
China has rapidly shifted from a market of Classpirational (Unsophisticated luxury consumers who played it safe and stuck to trusted brands) and Status Seeking consumers into a more sophisticated generation of luxury consumers – these will be the key drivers of the luxury market's growth – they've come to shape luxury's new aesthetics in almost all aspects, particularly watchmaking. At the same time, the luxury needs of these Chinese consumers are not uniform and defy generalisation – it seems to be a common refrain given the semi-regular stream of self-inflicted faux pas when it comes to Eurocentric brands attempting to communicate with that market.
Technological disruptions like the rise of digital marketing and eCommerce have increased complexities in the luxury communications landscape. The new media reality means that there are additional pressures on the brands to maintain a constant stream of content and new releases in order to maintain mind share, hype and awareness but also a growing burden to communicate to the mass market in such a way that it's culturally inoffensive (at best) or politically correct (at worst). On the consumer side of things, social media platforms like Instagram and Pinterest have also contributed to the increased demands for "freshness" – giving rise to collaborations and with awareness reaching ~90% of True-Luxury consumers, the importance of collaborations cannot be overstated.
An Era of Growing, Cross-Genre Luxury Collaborations
Not to be confused from an earlier, 1960s era of licensing when Christian Dior's name could be found on everything from small leather goods and hosiery; this era was nevertheless an early experiment when luxury brands wanted to cash in on the emerging middle class segment which was spending a lot of money on mass market "masstige" labels. No doubt, the masstige segment still exists today but the mechanics and mechanisms at play are very much different. Pierre Cardin remains on of the few case studies where his name could be found on countless items with limited oversight or quality control eventually destroying all good will and "luxury" associations with the couture brand it originally was.
Today, what was once considered brand dilution  is now seen as brand enrichment especially as creative directors play musical chairs (think about it – Only Mrs. Prada has been at the helm for 30 years) across the industry, at times even remaking their new charges into their own image; ironically, these collaborations provide some semblance of "continuity" while allowing brands once locked into strict seasonal cycles to leverage on non-seasonal 'drops' or capsule collections popularised by streetwear labels like Supreme.
The luxury collaboration of the modern 21st century is a masterclass in branding and communications. All throughout fashion history, there have been trickle-up and trickle-down, or simply unabashed selling out, but luxury brand collaborations with mass-market or high street labels have proven fruitful. From the H&M collaboration with Jeremy Scott's Moschino to Vivienne Westwood's capsule collection for Burberry, fashion collaborations are not only going strong but proving so irresistible for all parties involved  that one of the hottest trends in retail have now crossed genres – Hautebeast – essentially taking the hype of streetwear and marrying it with the haute of couture.
While still maintaining an aura of exclusivity and luxury, we are in an age where brands making cross-genre collaborations which were once upon a time considered taboo. Case in point: Gucci and infamous counterfeiter (and former lawsuit litigant), Dapper Dan. Similarly, Louis Vuitton and Supreme. Even in instances where a match of talents is not readily apparent as in the case of Adidas (previously Nike) and Kanye West, the partnership has always been immensely gratifying and commercially successful from both a commercial and communications standpoint.
From a consumer standpoint, though the brand-artist collaboration is evenly split across the market, the key indicators representing luxury's future consumers – the Millennials and Gen Z are overwhelmingly positive – 60% and 67% respectively. With 40% of Gen Xs considering it important as well, the data is substantive for brands to continue down this path.
The emblematic collaboration between  Louis Vuitton and Supreme  sold out at eight pop-ups around the world and has been so critically and commercially successful that resale value, once never an indicator of success now sees multiples of its initial retail price: the iconic red keepall can now be found on eBay and StockX for around 17,000 euros, almost six times the original sticker price. Elsewhere, there's also been the unexpected combinations of Fendi and Fila, Polo Ralph Lauren and Palace; JW Anderson and Converse, the list goes on. To digress a little, the platform StockX arose as a means of tracking pre-owned sales of Kanye's Yeezy sneakers and has seen expanded into the pre-owned watch arena.
September 2018, StockX closed a $44 million funding round from investors including GV, the investment arm of Google's parent company. The company expects to hit $1 billion in annual transactions if growth continues on its current trajectory.
Technology, Digital Disruption and Rise of Pre-Owned segment
It used to be that retail price of luxury goods was only available in store, but the rise of the internet and other digital technologies have increased not just the availability of pricing but also the potential to monitor and track the pricing of how these luxury goods do on the secondary market. Digital platforms have democratised and demystified the luxury goods market, replacing consignment stores and providing a seamless experience that guarantees authenticity and quality.
The rise of the internet has opened the door to new competitors. Exposed to a constant stream of styles through social media, the luxury consumer is not only tempted to own more products but also concerned about sustainability and access to luxury goods at a better price/quality ratio. Additionally, with limited quantities of collaborative works and special capsule collections like Chanel & Pharrell, Adidas & Yeezy, Louis Vuitton & J. Koons, often, the only way to acquire highly coveted editions is through digital pre-owned marketplaces, furthermore the ability to garner more eyeballs through sharing on social media extends the reach of these suppliers beyond bricks-and-mortar consignment shops. This phenomena is especially true in the pre-owned luxury timepieces segment where a major luxury conglomerate like Richemont Group has taken pre-emptive measures in acquiring Watchfinder.com as its pre-owned sales platform of choice. On a macro-scale, other brands like Audemars Piguet, MB&F, Vacheron Constantin and Omega have either begun experimenting with "authorised pre-owned" sales at a specialised boutique level or are planning to implement their strategies on a more global retail scale.
The last decade has seen digital multi-brand and grey market players offering brand new products at discounts, tempting shoppers away from full-priced brand portals and indirectly circumventing the eCommerce ambitions of luxury brands. While there is plenty of rumour and gossip about brands themselves manipulating grey market dealers behind the scenes by releasing overstocked products to them, the situation is further exacerbated by the rise of e-tailers backed by tech innovators launching digital brands offering significantly transparent production and logistic details, delivering well-made goods without the overheads of rental and burdensome human resource payrolls – the effect of similar or equivalent products at significantly lower price points short circuits the ambitions of fashion brands to sell online at full price.
At the same time, digital disruption from China like WeChat and AliBaba platforms are also forcing brands to invest heavily, if not outright double down like what Richemont Group has done with Yoox Net-A-Porter and Alibaba, on their eCommerce efforts as well as innovate ideas in order to ramp up visitors to their bricks and mortar stores through temporary pop ups and brand exhibitions.
Just last week, Tiffany & Co (recently acquired by LVMH) dropped a viral video of Jeff Goldblum embarking on a pre-Christmas shopping spree at their New York City pop up with Tiffany's Men's Collection and Very Tiffany Extraordinary Objects.  More importantly (and largely unreported by most luxury media outlets), Tiffany & Co. also designed an app which allowed Goldblum to don biker's regalia like helmet and goggles in order to take fun selfies as he set astride a Tiffany blue Indian Scout motorcycle, casting light on the introduction of virtual and augmented reality To celebrate the holiday season, the House of Dior presented a 3Dior Makeup experience, an Instagram filter in augmented reality created by Peter Philips (open this link on a mobile device), creative and image director, who partnered with digital artist Inès Alpha, showing off the Dior Makeup Happy 2020 look and its ultra-desirable eponymous collection of makeup with special 3D image filters on Instagram.
Augmented Reality
As mobile internet speeds increase and with 5G technology expected to link 11 billion devices in 2019 and up to 125 billion devices by 2030 – the alacrity of rich media transmitted through these device increasingly make elements and incorporation of virtual and augmented reality (VR/AR) technologies in marketing communications a reality.
Aside from Tiffany's Augmented Reality app linked to the NYC Pop-Up, brands like Louis Vuitton have entered eSports arena with their League of Legends collection marketing to a 'phygital' community of millennials and Gen Z consumers who spend increasing amounts of their lives in virtual gaming environments and who are considerably more excited with the prospect of new "drops" and pop-up stores than a seasonal collection or boutique. These "digital natives" are comfortable with eCommerce expenditure on products costing over four digits online, and are driven by experiential environments; that said, there's widespread consensus that while eCommerce is an important digital front, its initial headstart has already been overtaken by the pre-owned market, with eCommerce predicted to top 10% of global luxury sales, not exactly commercially disruptive but definitely still important from a product knowledge and communications perspective as over 65% of all luxury consumers do internet research before committing to a purchase either in-store or online, underscoring the importance of a digital presence, even if not for commerce but as a knowledge base for search traffic.
Digital disruption is opening an ever widening gap for luxury groups with resources to take advantage of the new frontier
Suffice it to say, the industry is growing increasingly complex. Ms Melody Yeh, co-founder and operations director of Emerging Communications told South China Morning Post that, "They [Chinese students] have big spending power – international fees cost a lot, so to be able to come to the UK to study, they need wealthy families." Indeed, she calculates that just for personal spending alone, the annual disposable income of Chinese students in the UK is £28,236.
Tao Liang, otherwise known as Mr Bags has tapped directly into this phenomenon. Tao was studying in New York when he launched Mr Bags in 2012 as a collection of his own opinions and experiences of his own shopping experiences and consumer decisions. With 3.5 million followers on Weibo and more than 850,000 on WeChat, Mr Bags helped sell half a million worth of Tod's leather goods in 6 minutes.
The digital divide, driven by millennial and Gen Z consumers, supercharged with a growing body of young Chinese net savvy high net worth scions is deepening a gulf between the companies with the financial resources to invest in costly tech ventures countering falling in-store traffic and the brands who don't have the resources to develop digital content and activations. In the last 10 years, the luxury digital divide is most evident in the massive stock growth and revenue performance of groups like LVMH, Kering and Hermès while brands like Prada and Salvatore Ferragamo try to find their footing in the new frontier.
"Jade Passport was created to facilitate seamless access to our banking services in the key Asia cities where we see a lot of cross markets activities, while the Enrich List aims to be a source of inspiration for them to live a more purposeful life." – Ms Alice Fok, Head of Customer Proposition and Marketing, HSBC Bank (Singapore)
The Experiential market: Curated Experiences, Value and Sustainability
As the digital front heats up, other brands are tapping into another emerging group of consumers who are making effort to go offline and to reconnect with themselves, treasuring experiences rather than chasing the next great digital novelty.
As LUXUO has covered before, the pervasiveness of brand engagement through tactical tools like thematic events and online advertising has democratised luxury, so how does one cater to the brand's ultra high net worth customers? Money can't buy experiences.
VIP marketing has always been a thing but catering to the ultra wealthy individuals is a whole other stratosphere – how does one curate an ultimate experience for customers whom money is no object? On 22nd of May 2019, LVMH unveiled the Moët & Chandon's Château de Saran after a five-year renovation.
"How do you envelop people inside of a world where they feel taken care of? You want the beautiful clothes, you want delicious food, you want to be social with the right people. We're creating a dream that you can live inside of." – David Lauren to GQ's Devin Friedman
Treasured consumers of the brand mingled with Hollywood stars Natalie Portman, Uma Thurman and Douglas Booth were joined by international socialites such as Derek Blasberg and Kate Moss to toast the 150th anniversary of Moët Imperial at the renovated Château de Saran, which has been a property of the Maison since 1801.
Creating a unified dream where a brand's guests can not just partake of the brand's values and products but commune with other like minded individuals is a goal best expressed by David Lauren, son and heir-apparent to Ralph Lauren. For fashion brands, it takes a differentiated but slightly similar approach to LVMH but the objective remains the same – it's an experience that money cannot buy and a shared experience with individuals whose income levels and values aren't dissimilar to yours.
What was once mere marketing tool or customer engagement effort has become a powerful platform for brands to create powerful emotional connections with their consumers while creating a potent point of differentiation.
Consumers want to be enriched in a way that extends beyond the initial "buzz" of a new purchase or toy, moving beyond the practical, functional or aspirational benefits to the emotional and spiritual benefits. As a result, more and more brands are embracing holistic wellness, purposefulness and ethical business philosophies in the luxury industry. Recently, Private banking and high net worth banking services are also leaning into the experiential market as well.
Early attempts were "rudimentary" in nature, in 2016, Citi ULTIMA and Citigold Private Clients were treated to an exclusive "Mini Italy" experience complete with Italian artisans craftsmen and cuisine but as consumers grow increasingly sophisticated, their needs too evolve from the basic template of opulence and objects; instead, the new keywords in luxury are: wellness and experience.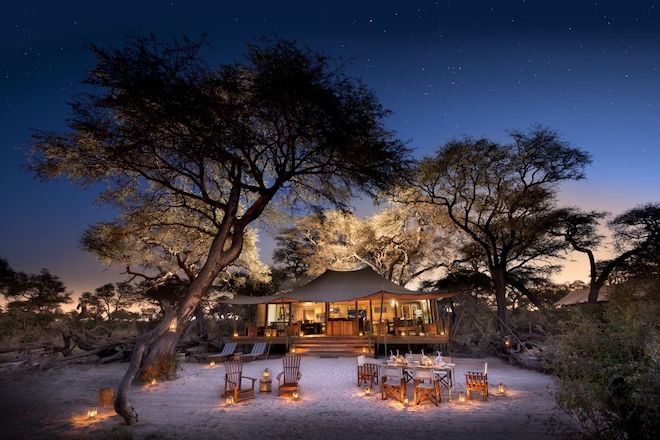 Coinciding with new HSBC research showing that Singapore (ranking together with France) with the highest proportion of salaried millionaires in the world, they found that 77% of these evolving elites prioritised self-enrichment over objects. Launching the HSBC Jade Passport, the bank is leveraging on their network's international connectivity, offering regional high net worth banking clientele across the world seamless access to an exclusive Jade "Enrich List".
This Enrich List includes the use of preferential banking services in these markets but also a curated portfolio of 50 unique global experiences with a focus on self-discovery and personal growth. Alice Fok, Head of Customer Proposition and Marketing for HSBC's Singapore operations also explained that in Southeast Asia, high net worth consumers are starting to shift their primary pursuit from material wealth to other more altruistic experiences which impacts the way they spend and invest.
Speaking with LUXUO at an exclusive HSBC Enrich List event in November, Fok added that growing awareness of excessive and unsustainable consumption has also seen luxury consumption habits change in an incremental manner has consumers re-consider their opinions and perspectives about the value of goods and services; and the results are two-fold – greater stewardship and responsibility for how their wealth is used or in the things they consume and a more holistic approach to how their spiritual, emotional and mental needs are being addressed as well; hence the Jade program addresses these new consumer demands with exclusive experiences like:
Meanwhile, the desire for more environmentally-conscious purchases, has also driven adoption of pre-owned luxury goods as consumers become more aware of waste and elect to "upcycle" rather than consume and then let luxury goods languish in the back of the walk-in wardrobes with over 40% selling their used luxury goods like timepieces to the crop of eCommerce platforms which have cropped up in the last 10 years like Vestiaire Collective, Vinted, Reboonz, Chrono24, Watchbox and Watchfinder to name a few.
Returning to roots: Importance of Origin and Provenance
Interestingly, increasingly transparent logistics supply chains and a growing number of Kickstarted brands demonstrating similar high quality manufacturing has not shown a decrease on the importance of country of origin for luxury goods. Instead, it appears that the widespread availability of quality-controlled, well made products has spurred demand for authenticity beyond the functional definition of 'high quality production'. Though the BCG-Altagamma True-Luxury Global Consumer Insight Survey 2019 studies the resurgent importance of 'made in" provenance from a quantitative statistical perspective with 29% of its survey 12,000 affluent consumers across 10 countries favouring a preference for 'Made in Italy" – growing 11% from 2014-18 previously and a 21% preference for Made in France, growing 3% from the years previously; the qualitative consensus is that "Made In" is still an important allegory for 'soul' – where the soul of the artisan and the master craftsman still carries significant relevance in our highly commoditised, highly mechanised production landscape.
As a result, everything from apparel to jewellery has seen double digit increases in Euro-centric centres of production with the United States joining the top 7 countries in 3rd place, moving up 4 points to 12% from 2018.
The Future of Luxury
Looking ahead, luxury companies also seem set to invest more upstream and put substance behind their craftsmanship and sustainability claims, as well as boost their speed-to-market to better align supply and demand and deliver customisation. But the future of the luxury goods industry is fundamentally predicated on the continued economic development of China.
How governments globally will manage rising income inequality will also be critical. Luxury consumption hinges on socio-economic emancipation being perceived positively by the broader public on the back of identification and belief in the possibility of future self-enhancement. If more people lose their optimism, stop believing in the future and retrench into a pessimistic, inward-looking mindset, wealth could once again be seen as a sin, and luxury consumption as inappropriate. The rise of nationalism in Europe and elsewhere is a warning sign that all is not hunky dory here.
Caveats & Caution: LUXUO has previously reported that potentially China's wealth is illusory. On 17 December 2019, it was reported that bond defaults in China jumped from zero a few years ago to 126.7 billion yuan ($18 billion), though limited to the Shandong province, the crux of the matter  is that ruling CCP government is allowing at least one state company to default. That said, the default rate for bonds issued by non-state companies across China increased to a record 4.5 percent in the first 10 months of 2019, Fitch Ratings said in its December report.
A bond default occurs when the bond issuer fails to make an interest or principal payment within the specified period. Defaults typically occur when the bond issuer has run out of cash to pay its bondholders, and since defaulting on a bond severely restricts the issuer's ability to acquire financing in the future, a default is usually a last resort—and therefore a sign of severe financial distress.
As one might surmise, the Future of the Luxury industry is currently heavily dependent on Chinese consumers.
---