---
Style / Fashion
La Perla – Black Label Collection for Valentine's Day
I have recently attended La Perla's fashion show in Hong Kong and I loved it ! This season, the theme is Welcome to Hell ! An exciting journey into Dante's Inferno, a tour into the wardrobe of a lost angel. Fire and flames on lace, tulle as light as smoke, shiny and voluptuous satin. An […]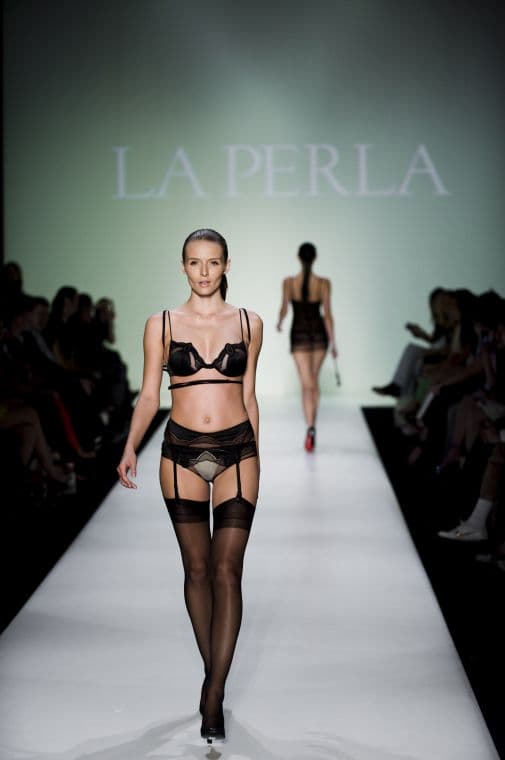 I have recently attended La Perla's fashion show in Hong Kong and I loved it ! This season, the theme is Welcome to Hell !
An exciting journey into Dante's Inferno, a tour into the wardrobe of a lost angel. Fire and flames on lace, tulle as light as smoke, shiny and voluptuous satin. An ardent style with an unmistakable fragrance of sin.
On the picture above, the model – Jaana – was wearing a black transparent tulle and satin American bra, culotte and Suspender Belt, with mysterious lockets-like oval patterns, accessorized with breathtaking bat wings.
I am not sure if it is available in the US but this is a great Valentine's Day gift idea for your girl though : )
---