---
Style / Fashion
Japan's young generation closes 'luxury wallet'
According to a Women's Wear Daily report, young Japanese shoppers are less impressed by designer brands and more value-driven than their parents. The consulting firm McKinsey & Co. already reported last July that "almost 30 percent of shoppers under 30 in Japan named price as the most important factor they consider when shopping, compared to […]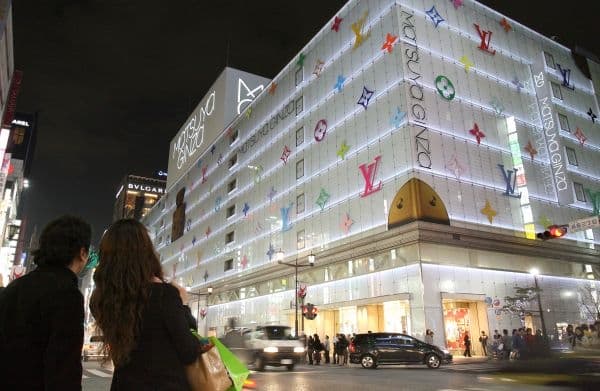 According to a Women's Wear Daily report, young Japanese shoppers are less impressed by designer brands and more value-driven than their parents.
The consulting firm McKinsey & Co. already reported last July that "almost 30 percent of shoppers under 30 in Japan named price as the most important factor they consider when shopping, compared to just 21 percent for those over age 50″.
As a result of its economic collapse, Japan's per-head spending has radically declined — a trend that will continue — with the luxury market being particularly affected, having shrunk by 23 percent between 2006 and 2010.

While their parents shopped at luxury department stores such as Isetan, shoppers in their twenties now turn to the high street.
WWD quotes Charles Spreckley, co-founder of Tokyo-based trend agency Five by Fifty, as saying: "Young people are still fashionable, they are just not as consumerist as they once were, and not as easily transfixed by brand names."
And Fflur Roberts, Euromonitor's head of luxury goods, added: "The rise of individual style, which has resulted in the mixing of exclusive brands with high street brands, combined with the proliferation of choice … have all contributed to both the diminution and fragmentation of the 'luxury wallet.'"
China — the market now mainly targeted by Western luxury brands — is referenced as the manufacturer of the new generation's preferred products because "Chinese products are cheaper than Japanese ones in general."
Source: AFPrelaxnews
---