---
Style / Fashion
The Importance of a Brand's Archive
Showcasing archival pieces today becomes engaging as many can visually connect to the way people see archival garments while brands can curate the future of fashion.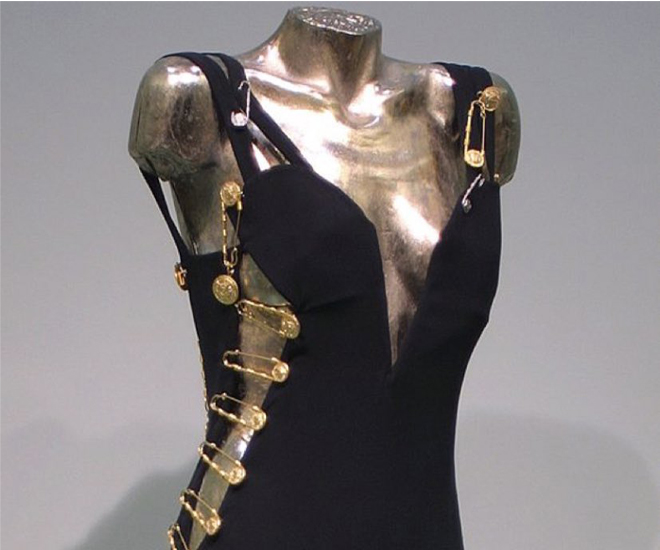 In fashion, one day you are in, the next you are out and sometimes you might also make a comeback. Fashion archives tell the history of a brand and are often a reference for future designers to call back the brand's identity and create updated versions of the pieces.
Ongoing movement to match modern relevance in fashion
Luxury fashion brands have established various uses for archival fashion pieces. They were mostly stored away for safekeeping; brands like Dior kept their archival garments starting from the 1980s in dress storage. The Parisian brand utilised the archive as a resource for the design department and a space for educational purposes for internal staff, high-profile clients and fashion students. Maria Grazia Chiuri, creative director of Dior's womenswear, has always immersed herself into the house's archive for reference, aiming to recreate a modern Dior silhouette while sticking to the brand's roots. By being relevant to the times, a renewed look from past collections allows fashion houses to showcase their rich history in fashion.
Today, luxury brands are featuring these archival and past collection pieces on red carpet events such as the Met Gala, styling them with new pieces and new faces. Nicolas Ghesquière, the Artistic Director of Louis Vuitton's womenswear, decided to have an array of ambassadors of the house adorned in the previously worn garments. Reintroducing past collection pieces, the merge between heritage and modern style on one of the biggest stages in the world act as a tool to push the ongoing movement of the archives with modern relevance. Another reason for reintroducing past looks could be a marketing effort of the brand to relook into the past, in remembrance of the heritage and craftsmanship that Louis Vuitton encapsulates.
Burberry also featured a capsule of classic signatures in its collection reinterpreted by creative director, Riccardo Tisci. He referenced some of the silhouettes of the archives, especially one of the house icon, the trenchcoat while reconstructing and reimagining it for today. These archival references aim to elevate Burberry in newer ways of garment designs, assuring customers to spend and keep up with modern fashion while still embracing its heritage.
Keeping up with modern taste while preserving signatures
For many years, Coach has also debuted handbags reimagined from archival styles. It was once a leather workshop crafting wallets and billfolds but has transitioned to designing high quality handbags with the help of Bonnie Cashin. She has revolutionised the handbag's design to progress with the times as the 60s was a pinnacle of evolution in fashion. Her archives of bags range from side pockets, coin purses, and bright colours.
A particular feature throughout the bag was the silver toggle that became the Coach hallmark. Coach constantly takes references from it past bags and reiterates the design keeping its signature feature while pushing for more relevance in this era, accommodating newer and younger spenders in the market. This outlines the significance of archives where newer pieces take reference from past statements and solidifying these classic signatures.
Showcasing archives at events
Social media darling and model Bella Hadid had the privilege to wear archival dresses recently and she aided the idea of the "old meets new" concept. At the 2022 Met Gala, she wore a Fall/Winter 2004 Jean Paul Gaultier dress, which the team allowed her to pick from its archives for the event. The archival piece caught the eyes of the media that subsequently created conversations across many social media platforms. The conversations gained traction and revived interest in the storied designer, who stood to gain a bigger customer base.
Hadid also showed up at the 2022 Cannes Film Festival in a string of Versace's archival dresses from the 80s and 90s. The model enlisted the help of her stylist friend, Law Roach, who was in contact with the famed Donatella Versace and the designer opened up the brand's archives for them. The brilliant gesture from Donatella promoted her late brother, Gianni Versace's 1987 dress, on a new stage. It emphasised luxury vintage could be firmly relevant in today's age of fashion economy, boosting greater awareness and widening its horizon of the newer consumer market. Furthermore, similar to Jean Paul Gaultier, these events promote talks on the revival of archives on stage that potentially boosts fashion brands' awareness among newer audiences who might not have been born when these legendary designers ruled the runways.
With the media always spotlighting fashion styles at prominent events, it exposes the competition within brands and pushes fashion to a greater level, bringing in newer or perhaps never seen before looks. The power of the different usage of archives shifts how the market reacts to pieces and styles. This becomes engaging as we could visually connect to the way archival garments are shown, while brands could curate the future of fashion.
Efforts that conserve fashion archives
As we look further into how fashion has reinforced its role in modern culture, brands are thinking carefully about their archives. The fashion house, Paco Rabanne, disclosed they would sell NFTs of its most conceptual pieces and use the profits to fund its archive. This includes buying back archival garments, sketches, image rights, video and radio recordings of the designer himself and improving preservation and storage. Retrieving archives builds the heritage and fundamentals of the brand's starting years. Archiving is an important task for brands to track their journey and provide evidence of their works. It also helps with the identity and understanding of brand cultures over time.
Another luxury fashion house Valentino has also embarked on its journey to conserve their own fashion archives. Valentino's creative director, Pierpaolo Piccioli, has launched the second phase of the house's sustainable vintage initiative following the first launch in October 2021. With a collection of vintage garments, phase two aims to host the pieces from the collection in four selected vintage stores worldwide. Each of these stores offers consulting services where customers could obtain all the information on the specific piece. With this opportunity, many could rediscover their love for the brand or simply fall in love with the founder's original sensibilities. It is an initiative born from the idea of giving back to those that treasure these pieces while also promoting sustainable vintages.
Brands today showcase and bring back past classic silhouettes to accommodate the luxury fashion market's penchant for future timeless pieces. Consumer demand for luxury fashion is ever-growing and various brand's fashion archives have proven to be a rich resource for marketing to untapped audiences, both young and old.
For more fashion reads, click here.
---