---
Properties / Homes
Cliffside House Owl Creek, Snowmass, Colorado – luxury retreat by Skylab architecture
With expansive views of the landscape, the Cliffside House Owl Creek, Snowmass, Colorado manages to blend with its picturesque environs by keeping to a selection of earth-hued materials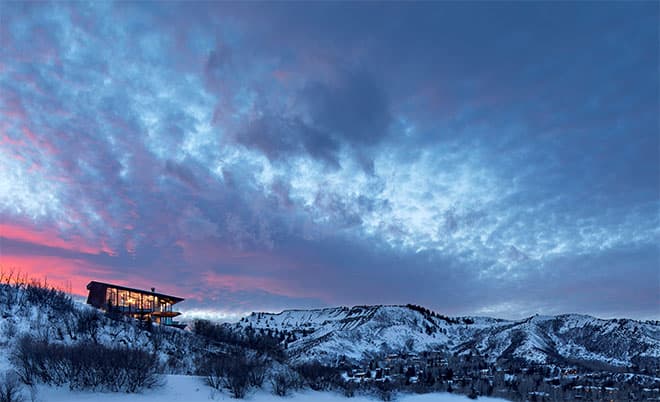 The latest in a serious of picturesque cliffside houses, Owl Creek in Snowmass, Coloardo is a luxurious retreat by Skylab architecture situated right on the slops of the rocky landscapes of Snowmass mountain, Colorado. The Owl Creek House is at its core, a triangular structural steel domicle conceptualised and built as a single shared, stand-alone home was built for several families, anchored directly due to height regulations and geographic constraints with a sloped roof to allow rain and snow deluge to clear naturally.
Cliffside House Owl Creek, Snowmass, Colorado – luxury retreat by Skylab architecture
Perched on the hillside, with panoramic views of Snowmass Mountain, the cliffside Owl Creek house was built on the idea that the gorgeous expanse of the Colorado mountainside can deepen the connections between friends, families and the natural world. Initial site challenges and slope constraints were solved by anchoring the Owl Creek residence directly into the landform.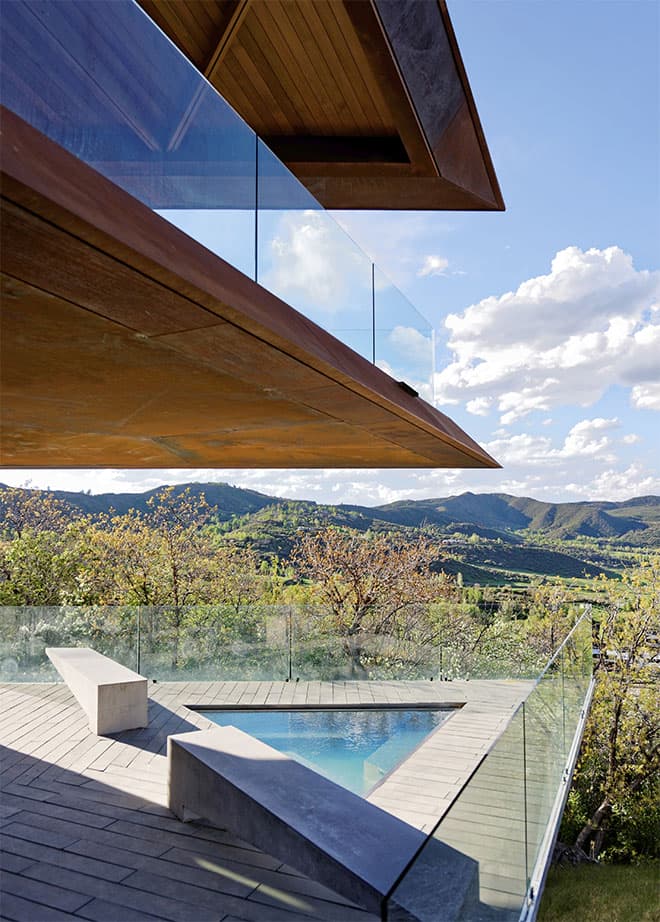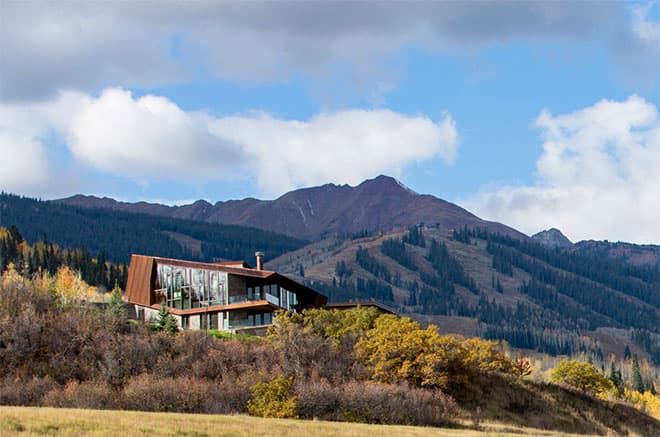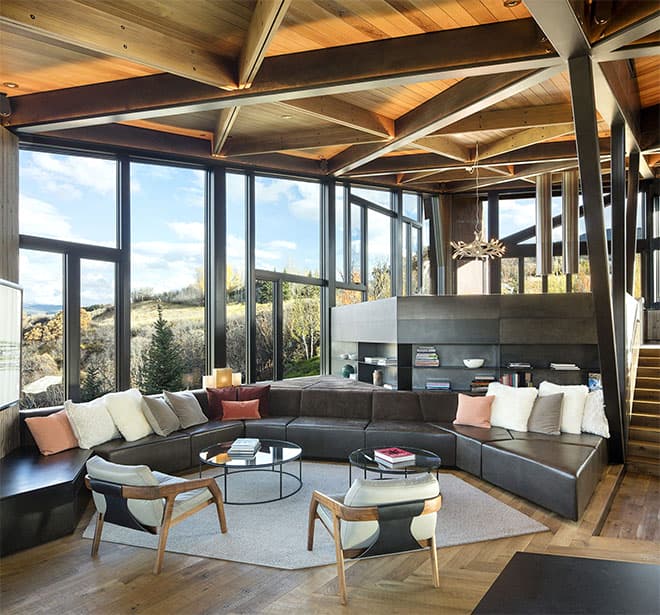 Given that the cliffside house sits on some of the most panoramic views of the mountainside, Skylab framed the landscape through large framed (for rigidity against strong winds – a necessity unlike urban penthouses) windows, fill the interiors with both plenty of natural light as well as bringing the outdoors in. The Snowmass Owl Creek house is built for two families comfortable but could fit another at a stretch, featuring a myriad of private rooms and ski-lodge-esque communal areas lending that feel reminiscent of many luxury retreats, what results is an open space that is also simultaneously warm and intimate.
Oak Creek house manages to blend with the picturesque environs by keeping to a palette and selection of earth-hued materials, including raw steel, wood, and rock, making every effort to minimise visual separation of this cliffside home from the outdoors.  The strict height limitation and slope constraints of the cliffside is turned into an advantage by hewing the structure onto an unobtrusive platform and maximising the views through two principal façades, providing a visual connection to the landscape at every angle. Strategic decisions in the frame and form allowed for efficiencies and functional benefits, including a triangular structural steel frame with car decking to minimize costs through prefabrication.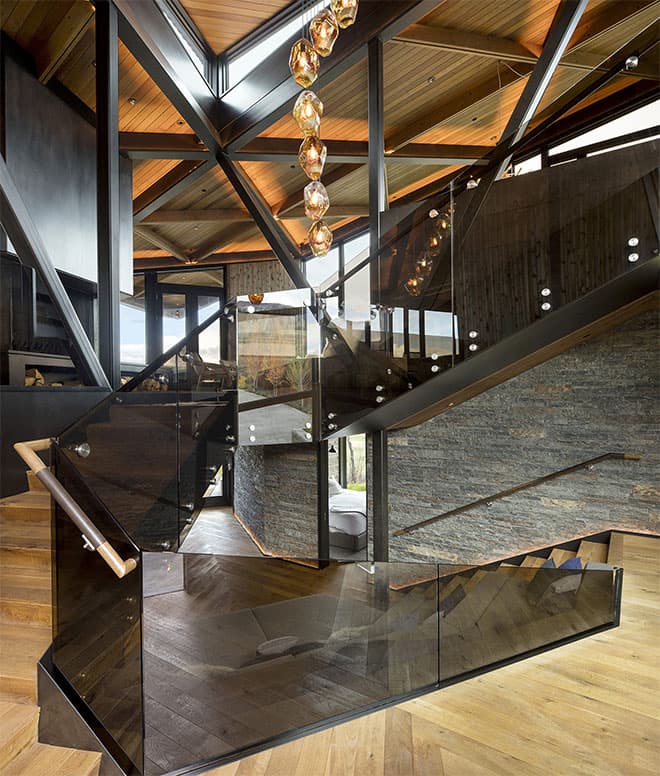 ---