---
Motoring / Yachts
The AA Super Yacht by Arnaud Answeeuw
Described as an "ultra contemporary design", this 91-metre superyacht concept has just been unveiled by French designer Arnaud Anseeuw. Named 'AA', the futuristic project has been inspired by advanced technologies and aerospace developments. It is equipped with fuel cell propulsion and has the option to have its own satellite to create a personal network between […]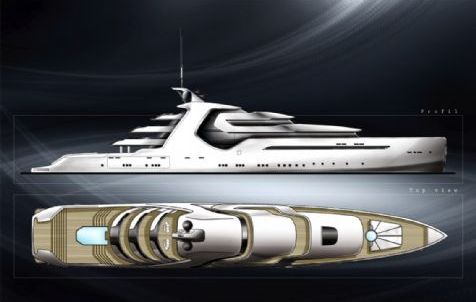 Described as an "ultra contemporary design", this 91-metre superyacht concept has just been unveiled by French designer Arnaud Anseeuw.
Named 'AA', the futuristic project has been inspired by advanced technologies and aerospace developments.
It is equipped with fuel cell propulsion and has the option to have its own satellite to create a personal network between a fleet of yachts.

The yacht can accommodate 12 guests and features a communal swimming pool on the main deck, along with a private pool for the owner with sunbathing space.
Arnaud Anseeuw is currently searching for collaborators/investors to develop the project further.
Source: Super Yacht Design – Citadel
---