---
Motoring / Cars and Bikes
Mercedes-Benz F-Cell Roadster
Daimler today has unveiled the F-CELL Roadster, the latest in their line of "F-Series" concept vehicles, and it draws its inspiration from a diverse variety of automotive eras. Controlled with drive-by-wire technology and utilizing a joystick rather than a conventional steering wheel, this whip is powered by a 1.2kW emission-free fuel cell system located at […]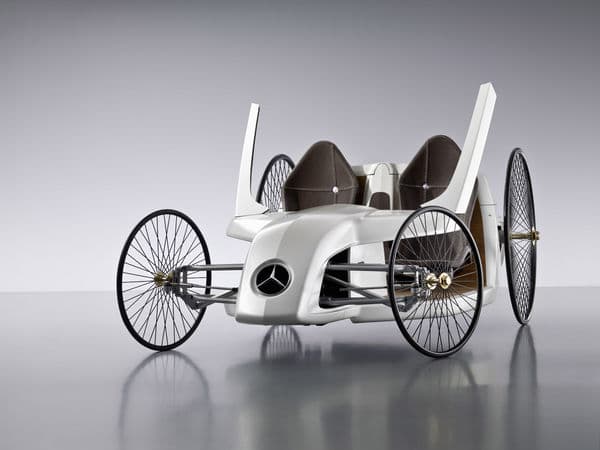 Daimler today has unveiled the F-CELL Roadster, the latest in their line of "F-Series" concept vehicles, and it draws its inspiration from a diverse variety of automotive eras.
Controlled with drive-by-wire technology and utilizing a joystick rather than a conventional steering wheel, this whip is powered by a 1.2kW emission-free fuel cell system located at the rear.
It took a year and more than 150 trainees to create, but the entire project involved using "junior employees", giving the company's up-and-coming employees a creative way to learn how alternative-fuel systems come together.
---