---
Motoring / Cars and Bikes
Lamborghini Ankonian Concept
Beautiful Lamborghini concept, designed by Slavche Tanevsky, is a more aggressive version of the famous Lamborghini Reventon. The Lamborghini Ankonian design study consists of a slimmer body style with a mid-engine mount and sharp angles. Special OLEDs are embedded between surfaces to serve as headlights. The name for the Ankonian comes from a bull famous […]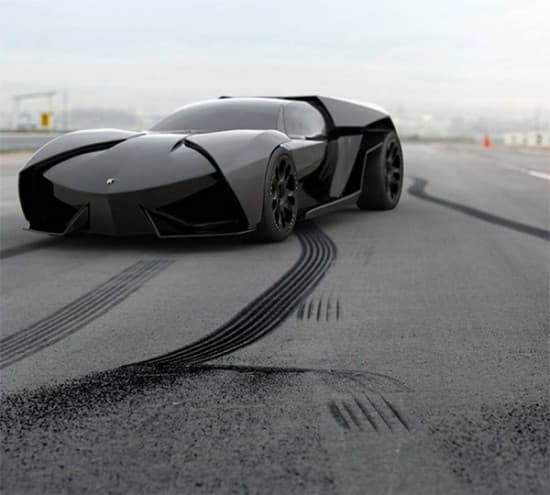 Beautiful Lamborghini concept, designed by Slavche Tanevsky, is a more aggressive version of the famous Lamborghini Reventon.
The Lamborghini Ankonian design study consists of a slimmer body style with a mid-engine mount and sharp angles.
Special OLEDs are embedded between surfaces to serve as headlights. The name for the Ankonian comes from a bull famous for its black hair.


---