---
Motoring / Jets
Citigroup buys $50 million corporate jet
The New York Post's Jennifer Keil and Chuck Bennett reported in Monday's paper that Citigroup is about to upgrade to a new $50 million, twelve-seat corporate jet. The New York Post, citing "a source familiar with the deal," reported today that Citigroup executives authorized the purchase of a new Dassault Falcon 7X, which seats 12 […]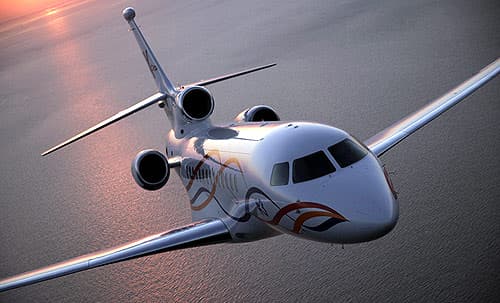 The New York Post's Jennifer Keil and Chuck Bennett reported in Monday's paper that Citigroup is about to upgrade to a new $50 million, twelve-seat corporate jet.
The New York Post, citing "a source familiar with the deal," reported today that Citigroup executives authorized the purchase of a new Dassault Falcon 7X, which seats 12 in leather seats and sofas and includes a custom entertainment center.
Citigroup received $45 billion from the government last year, including a $20 billion emergency infusion in November.


A spokesman for the bank said Tuesday that it had no intention of taking delivery of any new aircraft. Citigroup said earlier that stopping the deal would cost it millions of dollars in penalties.
---